I am so happy with this! after finding this gem for £1 ! (
) i was ecstatic and had a quick search on hear for ideas and low and behold there was the dotty red rotary phone! so i got to work!
Before: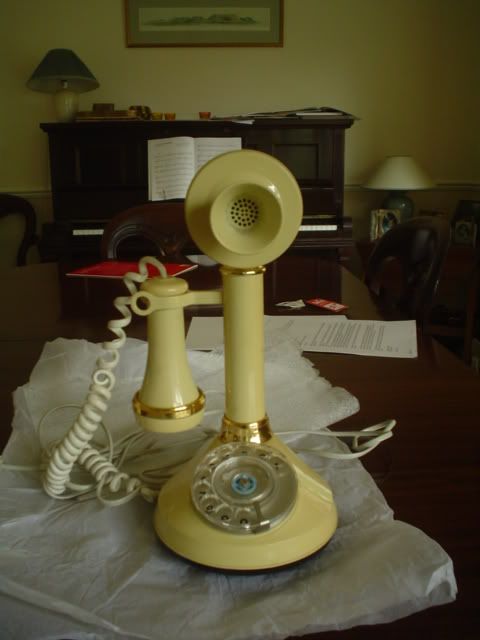 it was a horrid colour the picture does it justice it really wasn't as nice as that looks! and it had smoke stains all over it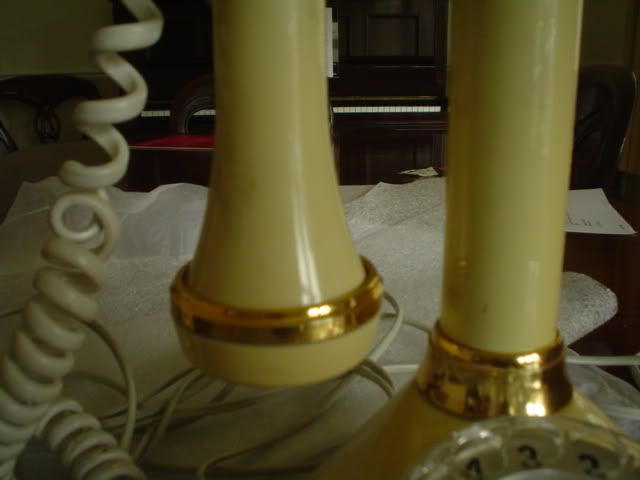 So me and dad started to take apart the phone so that we could spray all the seperate pieces its pretty simple as long as you remember where everything goes! and yr good with a screwdriver and wires!
then we got some really cheap spray for £2.99 in postbox red!
after a couple of coats and a lot of tedious time spent putting it back together we got this!!! :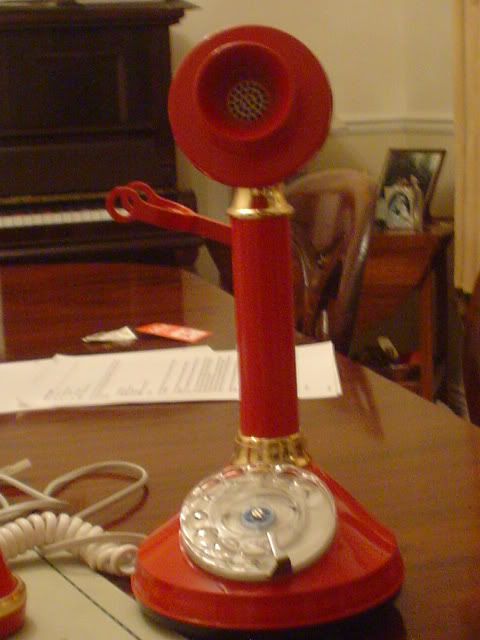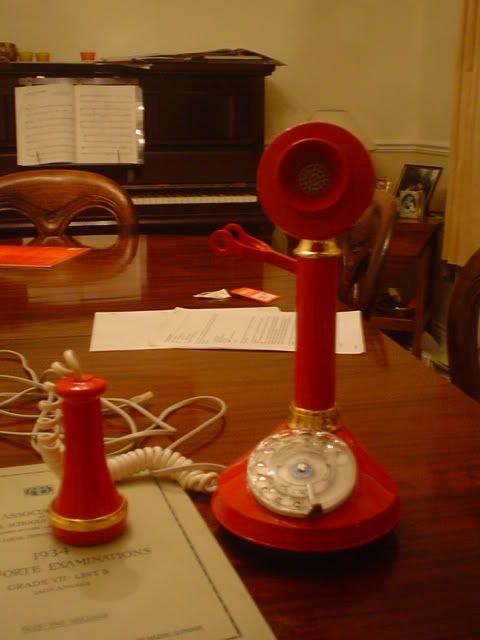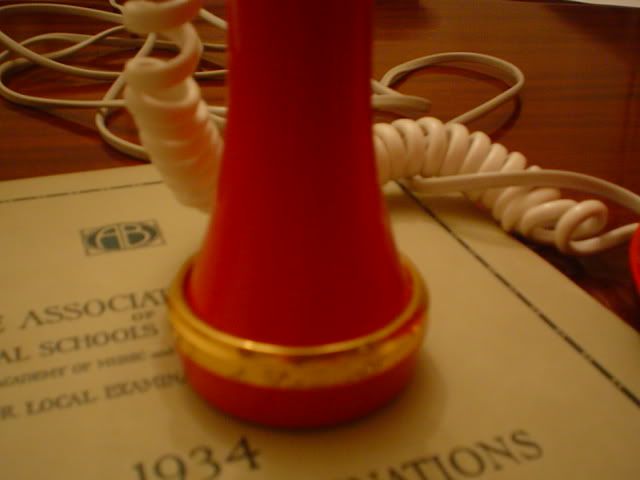 =D what do you guys think? nothing to ambitious but i love it =] and hopefully my freind will as its her bday present!!
xxx