Take one pair of $2 old lady flats from walmart.
Add tons of embroidery floss you found in your mom's closet.
Combine over a period of a few hours while watching cheesy movies. Embellish with 50 cent ribbon. and...voila! These were completely freehanded and are the first thing I've ever embroidered that wasn't a counted crossstich from a kit. Yikes, that canvas is unbelievably hard to get a needle through. My finger tips are killing me!
inside view(guess what movie I was watching):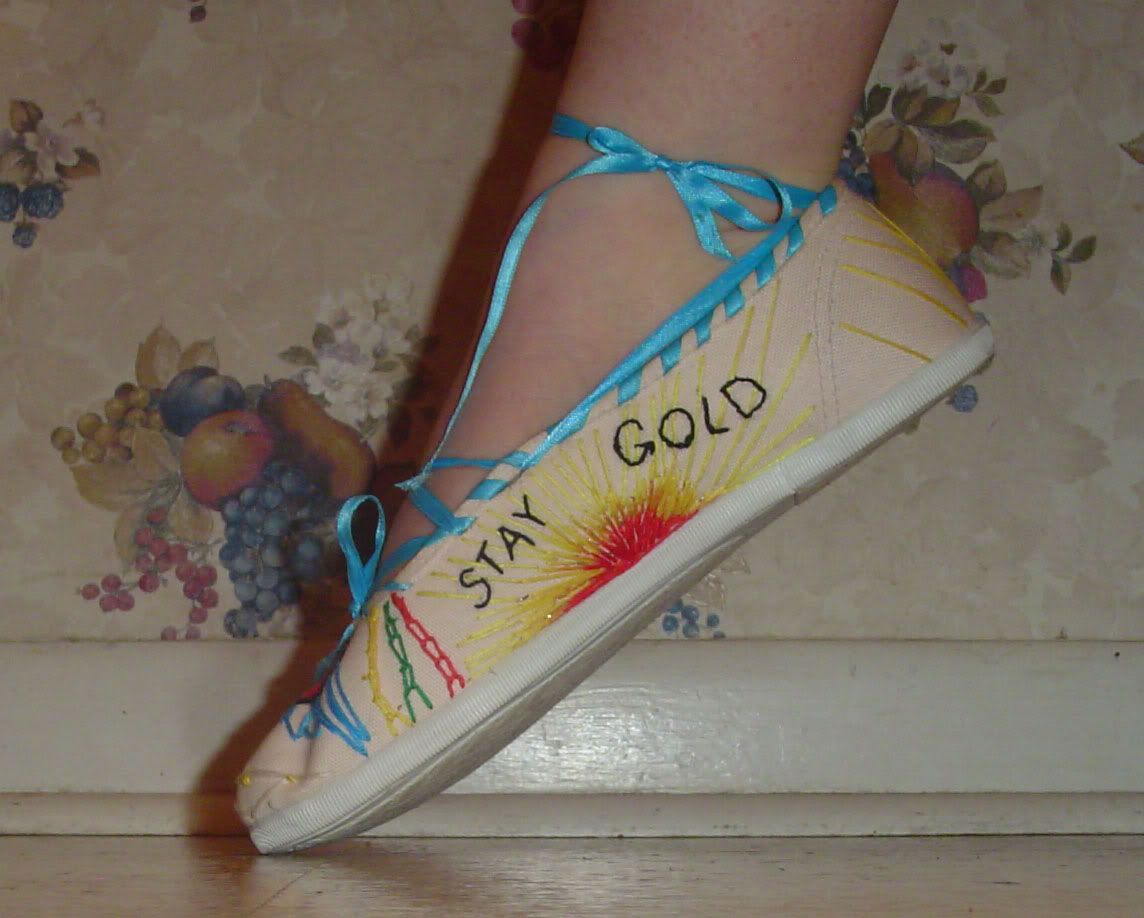 Outside view: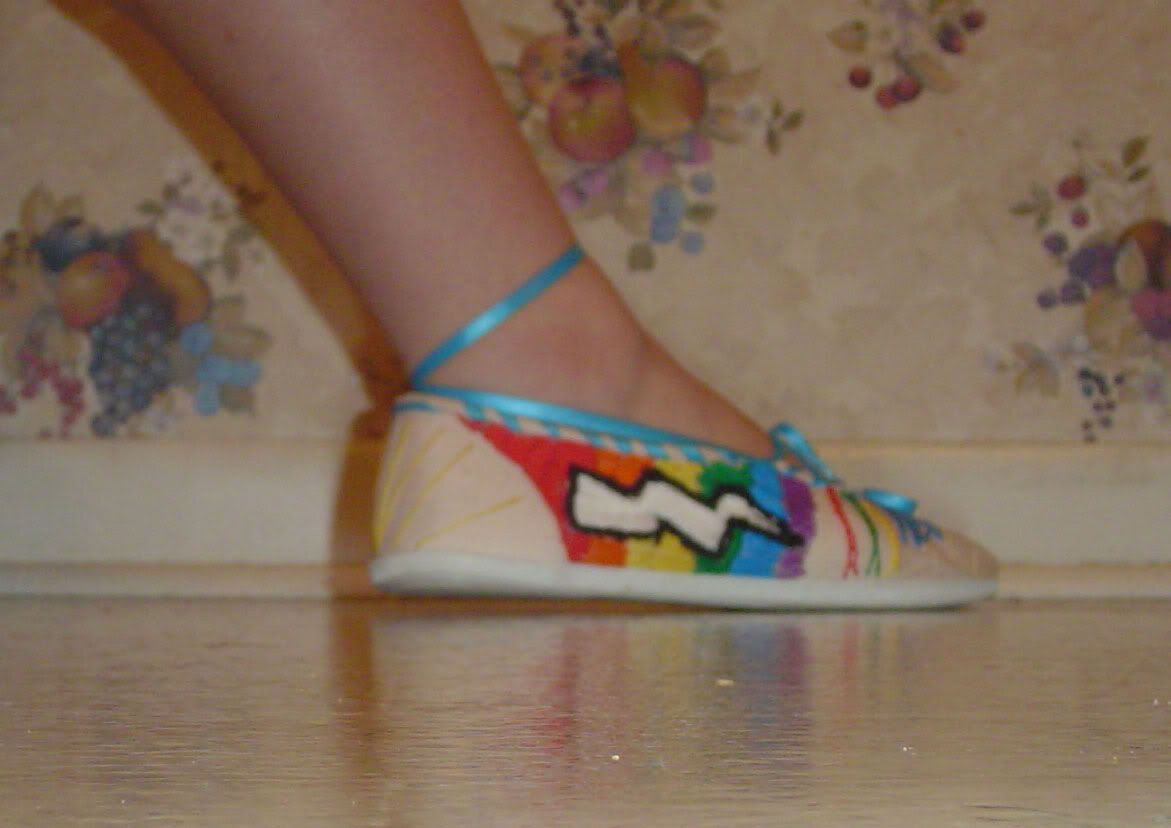 Closeup of the toe: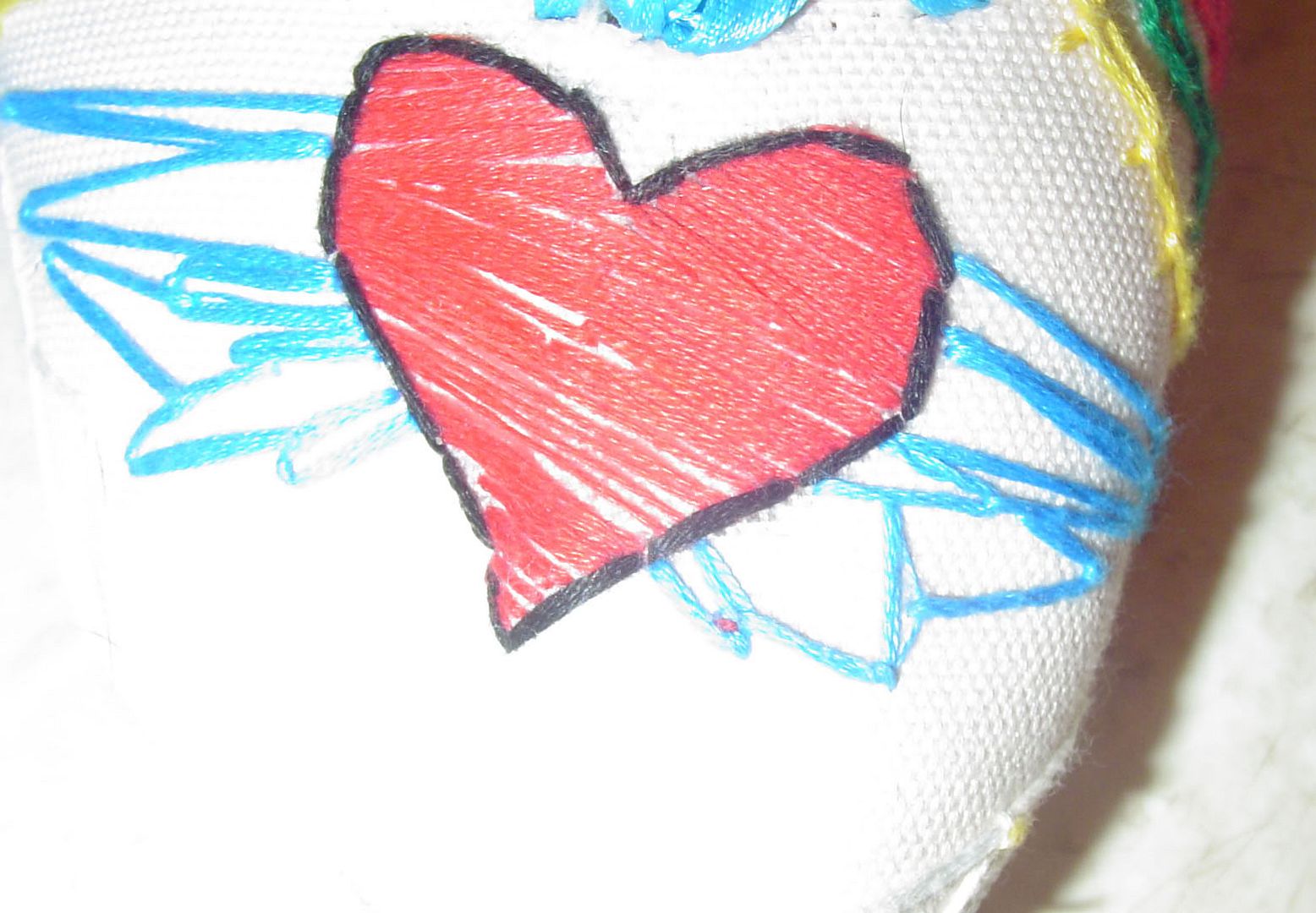 Close up of the two sides:
You can't tell in the picture, but the sunset and lightning bolt and sunset are accented with gold thread. Thanks for looking!