Wotcher, craftsters
?
Goldfish_girl hasn't been around for a few days, so I thought I'd post some pictures of what she recieved from me
. Sorry if they (the pics) are huge
.
The Lot: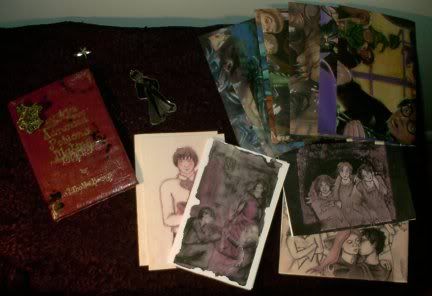 This, right here, is my interpretation of the Half-Blood Prince's potions book, plus a hand-sculpted Hogwarts house pin: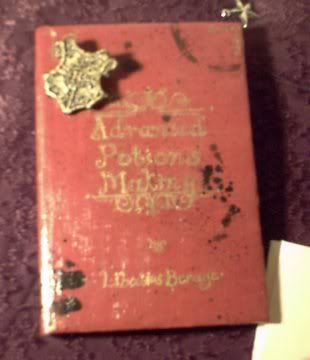 The book started out a pretty ugly journal. I re-covered it with paper, painted it a rusty red, gave the page edges a gold leaf-effect, hand-drew the lettering, distressed and spattered it, and used old HP calander pages for inserts.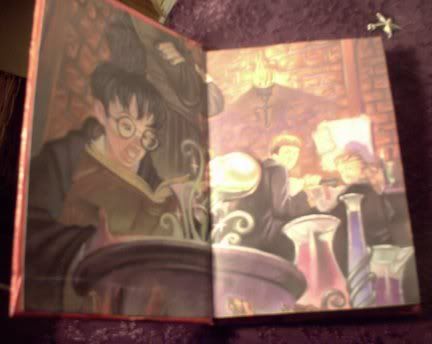 The writing on the very bottom reads "This book is property of the Half-Blood Prince!"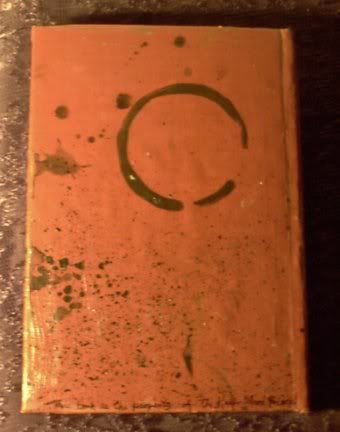 Here's the pin, again, plus a sad-looking Harry bookmark (bought) and a Harry and the Potters pin from one of their concerts.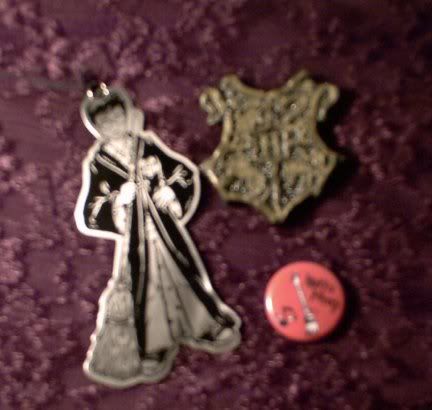 And here are close ups of the greeting/note cards I made. The illustrations are all my own, and were printed on to card stock with my brother's computer (mine was out of ink
).
Neville and The Unbreakable Vow: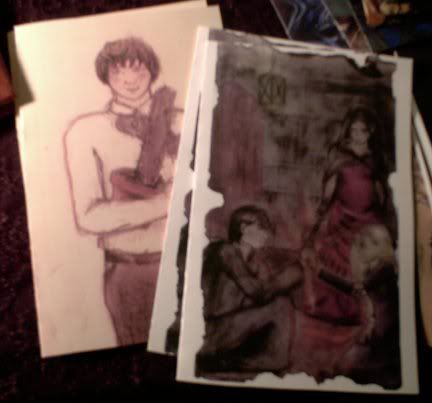 The trio and The Kiss: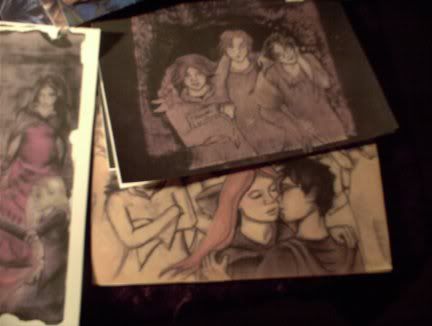 I also sent a sculpted Harry figurine, but he came out kind of botched and I was a little ashamed to take a picture
. Goldfish_girl can post one, though if she wants
.
Well, I hope you all enjoyed looking at everything as much as I enjoyed crafting it!