*faint*
I LOVE YOU!!!! Ever since I saw that hat I kept telling everyone I wanna knit that hat! I'm SOOOOOOO glad you made one! It looks so great! This is my next weekend project, screw everything else, just take me to the yarn store!!
(seriously, I'm so excited I'm practically choking!)
Oh, p.s., you should post this on the Knitty Coffee Shop forum!
I made the hat! I was so excited I knit it up in an evening of desperate housewives and other season finales. The pattern was great, the only thing I changed was the length. I added an extra "row" at the bottom, except without the eyelet row.
The yarn I used was Cascade 220 for the main hat part and Red Heart Whirly for the coloured strands. Bothe yarns are soft and warm, perfect for a hat! I think I am going to block it though because the bottom curls a bit.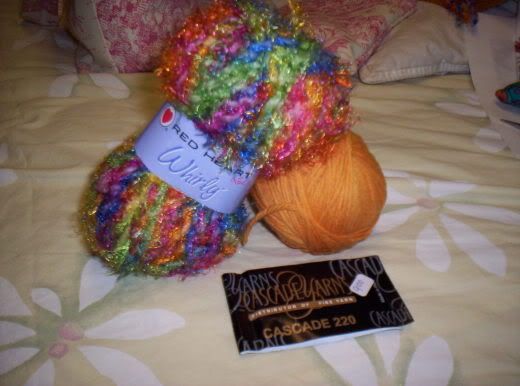 So, what you have been waiting for, the hat! (mind you it is not the most flattering hat on me, but I still love it cause it reminds me of Mrs.Weasley and how she knits crazy sweaters that no one likes but they still wear them)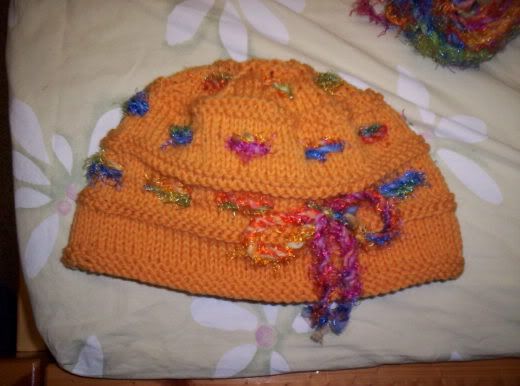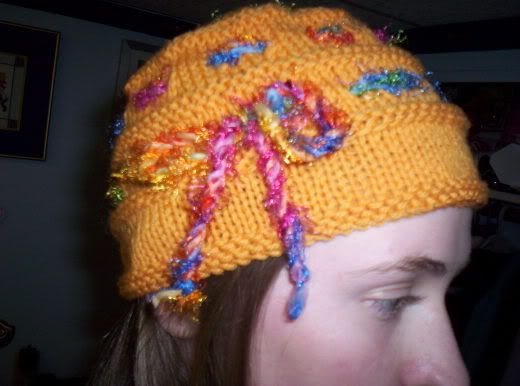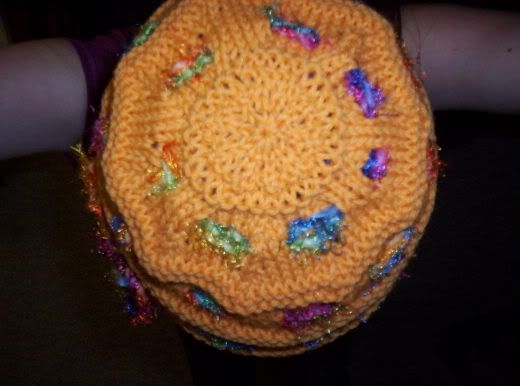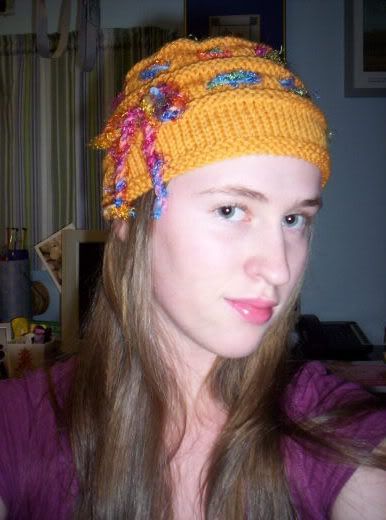 Thanks again for the pattern! Now I have to find other HP things to knit