Well, since I was first to receive, here are some pictures!!!
Also, want to apologize for the quality of my pictures. The flash was just too bright, so I had to turn it off. Thus, the blur.
here's the bag: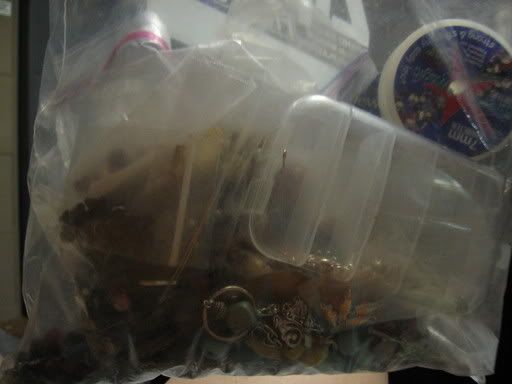 she sent lots of findings: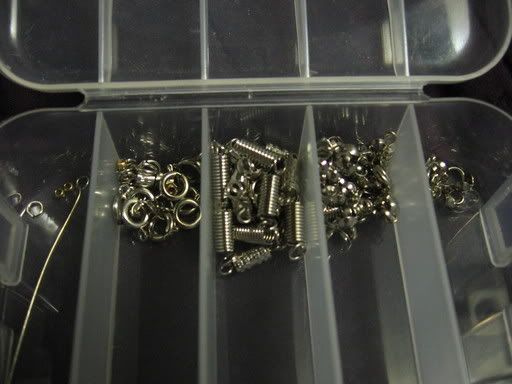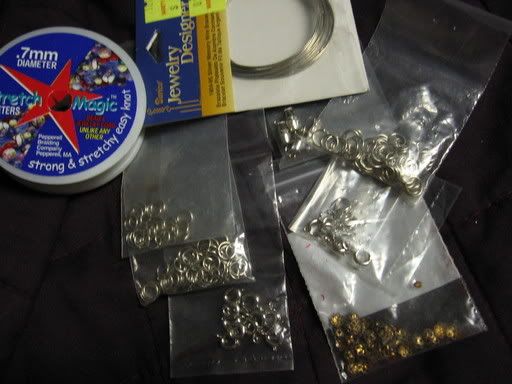 and then a whole bunch of natural beads, glass beads, and charms:
closeup: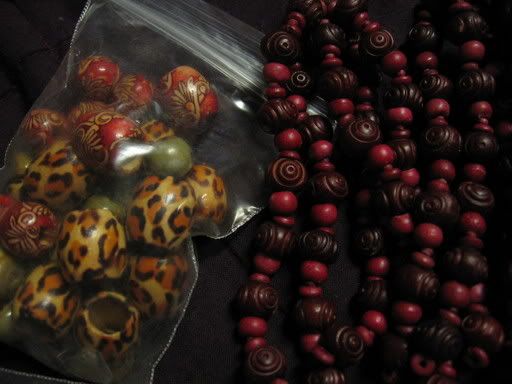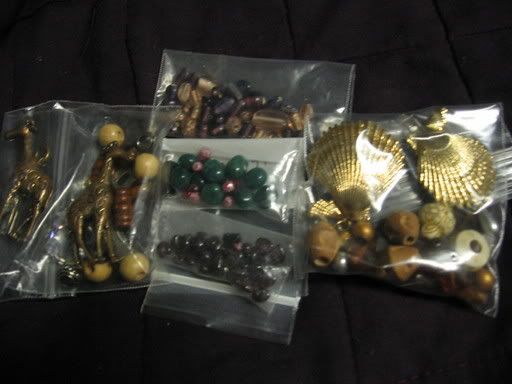 closeup: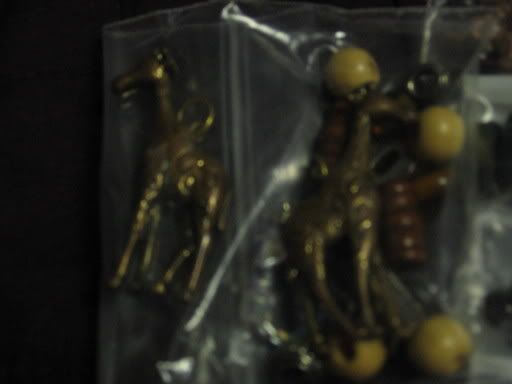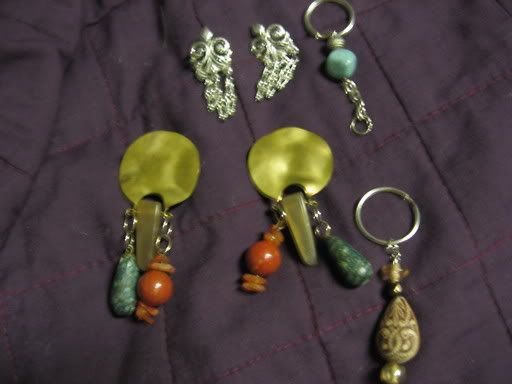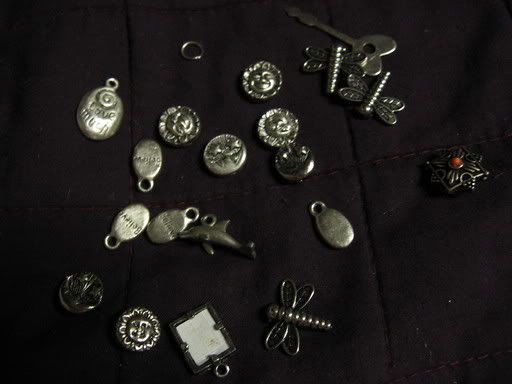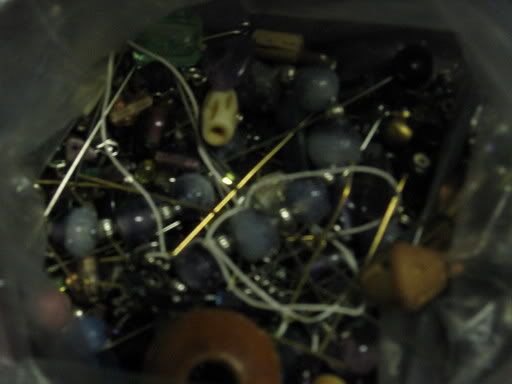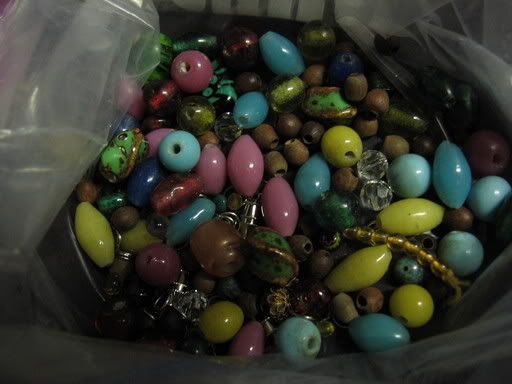 Received from Rakuette.