You can find a lot of things you're searching for at the bottom of a cocktail glass... even Bigfoot!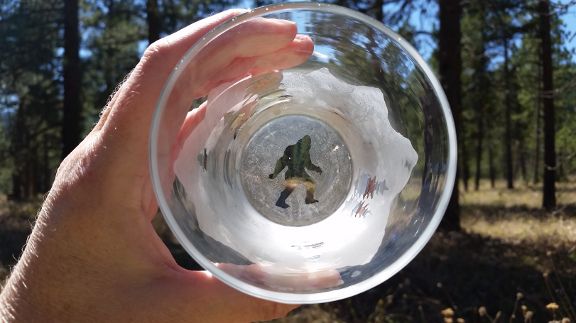 One of my besties is a party blogger, so of course when she came out for a visit we had to style a party. And because I am a cocktail-drinking-Bigfoot-fan who lives in the woods, that party theme was Bigfoot's Cryptid Cocktail Hour! WOO! We made lots of things, but my favorite project was etching this set of 4 dollar store rocks glasses.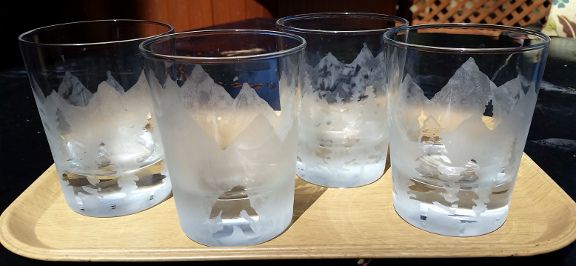 Mountains, tall pines, and another of my besties: BIGFOOT!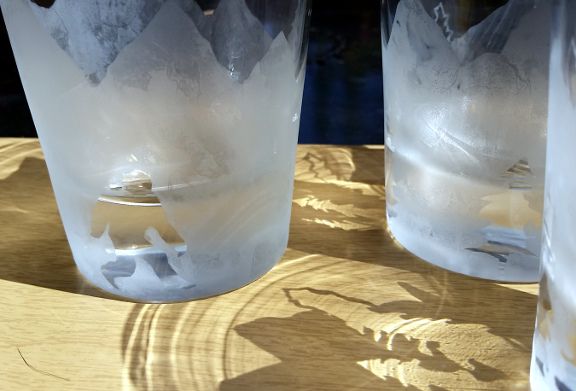 One glass has Bigfoot right there where you can see him on the side, but the rest of them require you to really search for him... he's on the bottom of the glasses!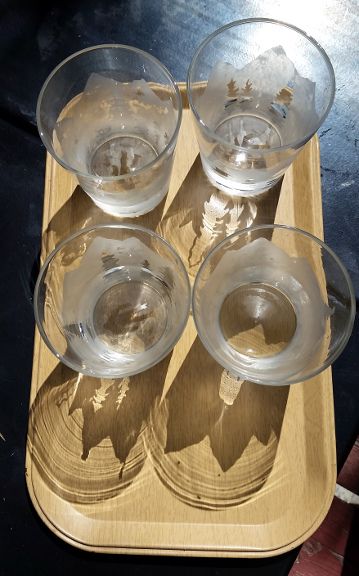 More details and photos of the project on my blog:
http://suddenlytaxidermy.blogspot.com/2015/07/bigfoots-cryptid-cocktail-hour.html
and lots of photos of the whole shebang on my friend's blog, Fizzy Party:
http://www.fizzyparty.com/2015/07/big-foot-cocktail-party.html
We used pieces created by other craftsters that were given to me over the years!