Here are all of my lovely gifts together
Frogg526 is my wonderful partner
Day 12
2 Adorable little gnome ornaments!!
Day 11
4 delicious smelling bath bombs! Vanilla, cinnamon, lemon, and peppermint/eucalyptus/vanilla!
Day 10
Ooh a Pinterest wish list cork wreath! I love it!!
Day 9
Pinecone owl! This is so wonderfully my Christmas style
Day 8
Pallet coasters!! Ahh I've been wanting these so much!! They are so perfect!!
Day 7
Another Pinterest giftie!! It goes perfectly with the wine cork wreath!
Day 6
Merry Christmas wooden banner!! This was on my Pinterest too!!
Day 5
Ahhhh!! I'm in LOVE!! Another Pinterest giftie and I SOOOO love this!!
Day 4
A most perfect super large scarf to go with the most coveted hat!
Day 3
A most gorgeous green knitted headband, I LOVE this SO much!!
Day 2
Noel hooplah! Ffrog526 your stitches are perfect!
Day 1
A fantastic super soft colorful afghan! I absolutely adore it!! I tried to bundle it up so you could see all of the colors and designs.
Ffrog526 you have completely outdone yourself! I absolutely love every single thing you sent! Thank you so very much
~~~~~~~~~~~~~~~~~~~~~~~~~~~~~~~~~~~~~~~~~~
I'm posting pics of the items I made for Ffrogg526 since I think she's having posting trouble
Day 12
Wool and felt mug cozy and coaster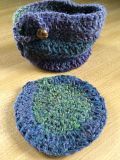 Day 11
Cocoa and snowman marshmallows and peppermint twisty sticks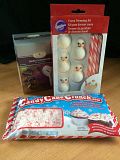 Day 10
Miniature book (hand bound) (from her Pinterest)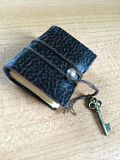 Day 9
Paper ornaments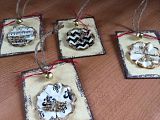 Day 8
2 Ornaments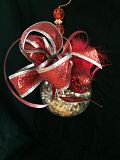 Day 7
Fleece pocketbook/pouch (to match Day 6)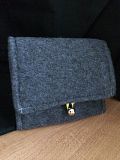 Day 6
Fleece messenger bag (from Pinterest)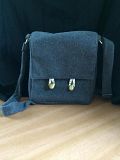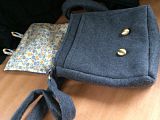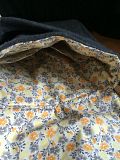 Day 5
Handmade and embroidered notecards (from Wishlist)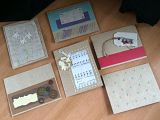 Day 4
Embroidered ornaments (from Pinterest)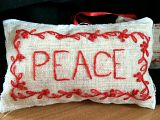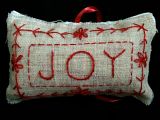 Day 3
Reversable super long bunting (Christmas and Halloween)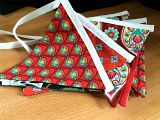 Day 2
Knitted and needlefelted Celtic bag (from Pinterest)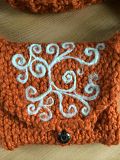 Day 1
Quilted and hand sewn Christmas wall hanging (from Pinterest)