I have a new respect for those of you who work with plush frequently. Oy. BUT I am super pleased with the results of my foray into plush. Grown-up fuzzy animal slippers!
First up, the leopards for The ManFlesh's BIL.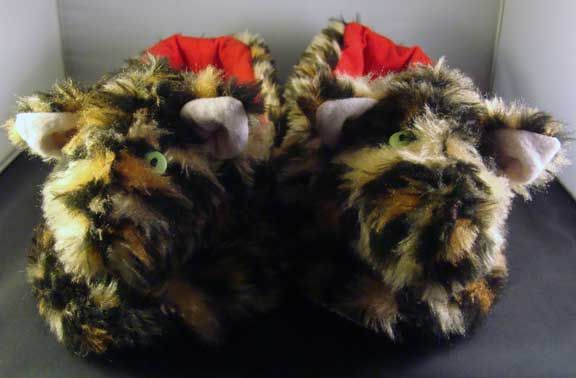 The face of one leopard, I used two-hole buttons for the eyes, embroidery floss for the nose.
And the bottom, the usual non-skid material.
And then there's the wombats! The ManFlesh's sister's favorite animal. Admittedly, neither look so much like the animals they represent, but I'm pleased with how they turned out for a first go.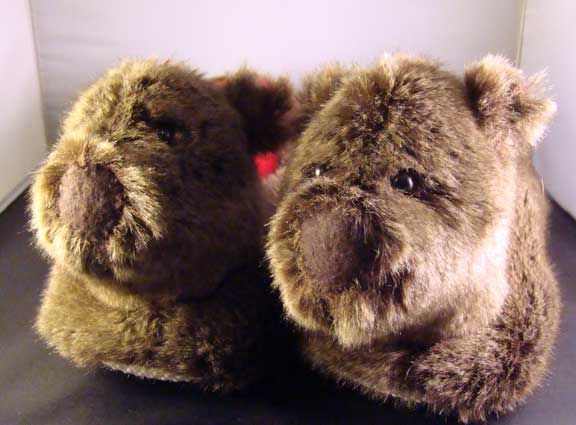 I packaged them up in labeled boxes to help their recipients would know what they are since we won't be there when they unwrap them.