The ManFlesh and I just moved to the Bitterroot Valley area in Montana from Portland, Oregon. We used to live in an urban neighborhood with a covered front porch and now we live on 5 wooded acres on the side of a mountain. We still have a covered porch, but hardly anyone will see it - we don't even get mail delivery. The former owner had put a "wreath" up at the entrance to the property (the road goes through the property so neighbors and their guests do drive down it) and I like the idea! I was able to throw together something for Halloween from my stash (+ a spinal column the dogs found around), but now I'm wondering about the rest of the year. I probably won't do a different thing for every holiday or anything, but a few holidays, maybe some of the seasons and some general welcome-y stuff. BUT this has got to be able to take the elements. It's wired to our "pasture" fence and has no shelter. No big deal for the Halloween one, because looking a little worse for wear is my kind of Halloween.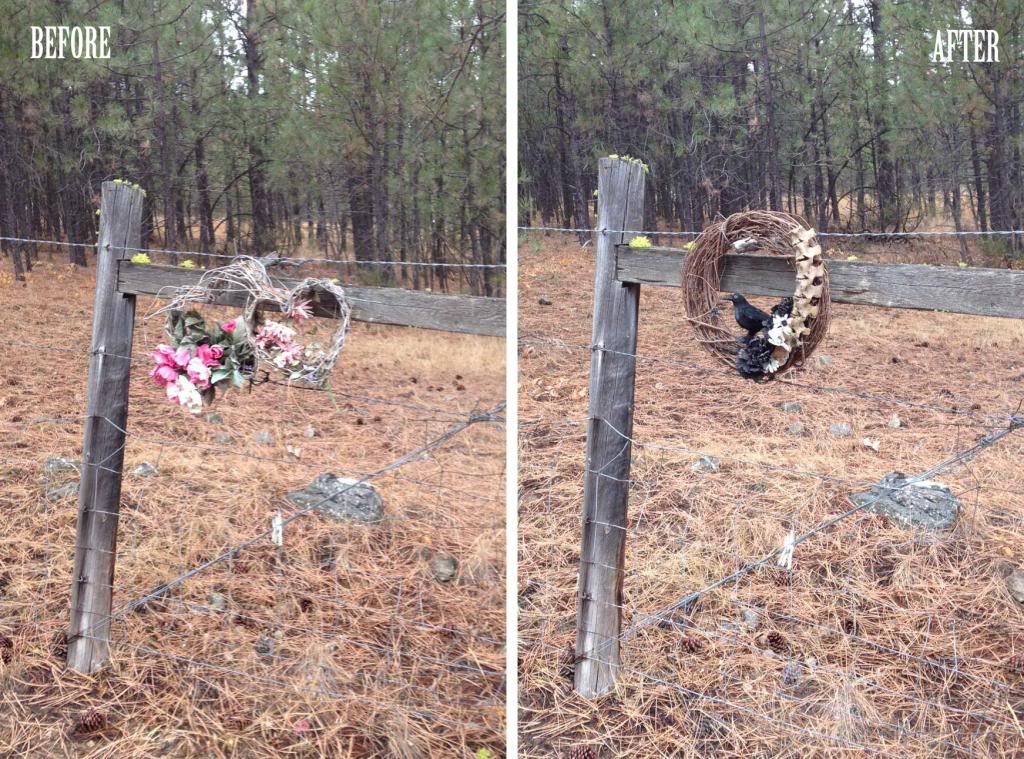 Ideas I have so far:
Raid the dollar store for plastic decorations including plastic versions of glass ball xmas ornaments and other holiday stuff
plastic versions of tinsel
Cheapo silk flowers and leaves.
As you can see by the Halloween one, my taste is not necessarily traditional so go crazy with your brain storming!
Just for giggle here it is with October snow on it: