I'm in a round robin tea towel swap with some friends and this is the first of a series of variations-on-Bigfoot that will go on the towels.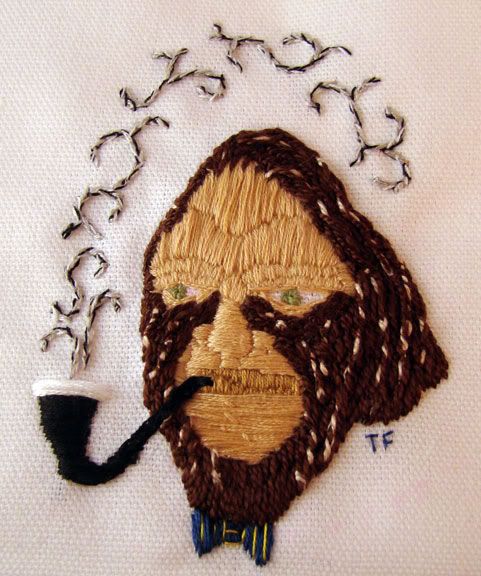 I looked at a bunch of drawings of Bigfoot online to come up with the basic pattern, that I then filled in as I went.
Some detail of the textures: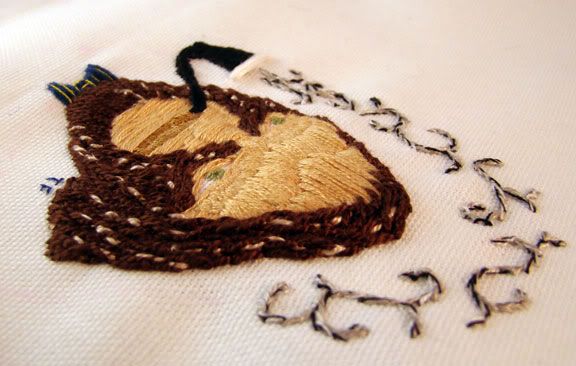 Green eyes for this guy!
I used satin stitch, long and short stitch, split stitch and "random crazy stitch."