This is an elephant I knit for my partner in the recent yarnies scavenger hunt swap. I forgot to take pictures before I sent him so these are thanks to winter83.
He made my parcel a couple of days late - as I knitted one, nd then for personal reasons and because hed come out a bit wrong decided I really needed to keep him so I knit up another one!
I'm not very happy with his eyes - for some reason I always struggle to get eyes even on knitted toys but other than that am proud of him!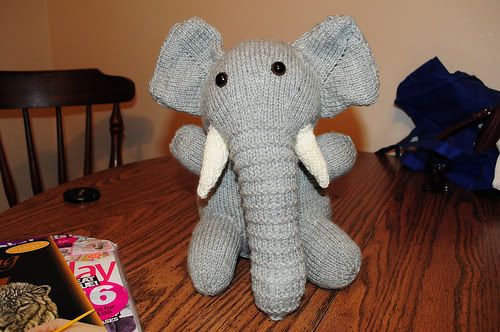 any hints on how to get eyes level would be appreciated!