Swap name: WWP Round 35
Craftster member who is organizing this swap: hawkeyes_girl
Sign-up dates: March 25-April 1
Send out by: April 21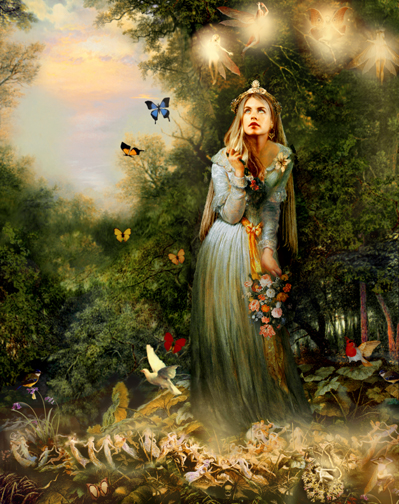 Limited to a certain number of people?: 24
Restricted to people who all live in the same country? NO
Age requirement? Swap participants must be 18 years old.
Swap Organizer himself meets these conditions:
- Has fully read the Swap Info Guide: YES
- Has successfully completed two swaps as a participant: YES
- Is not organizing more than three swaps right now: Yes
- Will recruit a co-organizer or give all details to a Swap Moderator if this swap has more than 25 participants: YES
- Is at least 18 years old: YES

Swap Organizer will check each participant to make sure they meet these conditions:
- Has been a member for at least one month: YES
- Has posted at least 15 times: YES
- Has completed one swap successfully before signing up for multiple swaps at a time: YES
- Is not currently signed up for more than five swaps: YES
- Does not have any negative feedback: YES
- Participant has agreed that he/she is at least 18 years old: YES
- If within the US, understands that Delivery Confirmation number is required for this swap: YES
- If outside the US, understands that a mailing receipt copy is required for this swap: YES

The reason for the season:
http://www.circlesanctuary.org/pholidays/beltane.htm
http://herbalmusings.com/beltane.htm
Beltane is the celebration of life, love and fertility. It is the time when the goddess and the god consecrate their love and bring things into bloom. It is the celebration of the Maypole and the May Queen. Common gods and goddesses honored at this time are Roman goddess Flora, the Horned God, or the Lord and Lady (as well as many other personifications). This holiday is a Greater Sabbat and colors/symbols commonly include:
"Traditional symbols used to represent Beltane are the May Pole (the traditional full-size one is about 10 feet tall), May baskets, crossroads, eggs, butterchurns and chalices. Symbolically, many Pagans choose to represent Beltane with fresh flowers all around the ritual area as well as their homes and the cauldron is often totally filled with gorgeous Springtime flowers. Roses, bluebells, marigolds, daisies, primroses, violets and lilac are associated with Beltane
Plants and herbs associated with Beltane are primrose, yellow cowslip, hawthorn, roses, birch trees, rosemary, and lilac. Also included are almond, angelica, ash trees, bluebells, cinquefoil, daisies, frankincense, ivy, marigolds, satyrion root, and woodruff.
Animals associated with Beltane are goats, rabbits, and honey bees. Mythical beasts associated with Beltane include faeries, pegesus, satyrs, and giants"
This will be a 2 point swap minimum. Each participant will create a package that adds up to the minimum equivalent of 2 points according to these guidelines (and you may go above and beyond the minimum):
By Points:
Large=3 points
Medium=2 points
Small= 1 point
By Time
-Large = 4 or more hours
-Medium = 2 or more hours
-Small = less than 2 hours
By Size
-Large = A shawl, a shirt, a skirt, a set of jewelry with four to five items, a purse
-Medium = one single necklace or bracelet, a scarf
-Small = Earrings, stickers, wallets, pouches, bookmarks
By Price
-Large = $30 or more
-Medium = $10-$30 dollars
-Small = $10 or less
PM the organizer with this completed questionnaire to join the swap. Remember that good communication, both with your partner and the group, is essential to the success of a swap. So be sure to post regularly to the forum and stay in contact with me and your partner, especially if you're having any sort of trouble during the swap period. When you mail your package, be sure to get a Delivery Confirmation or Tracking number, and PM me and your partner both when you send your package and when you receive your partner's package. If you ship international, keep a copy/take a pic of your receipt to prove you sent. It's a good idea to take photographs of your crafts before you mail them (just in case), and please post photos of the crafts you receive.
Links to previous Beltane swap galleries:
https://www.craftster.org/forum/index.php?topic=378802.0
https://www.craftster.org/forum/index.php?topic=345599.0
https://www.craftster.org/forum/index.php?topic=299665.0
https://www.craftster.org/forum/index.php?topic=299647.0
Partners:

The questionnaire:
Name of swap: WWP Round 35 Beltane Bonanza
Craftster username
Email address
Your real name
Mailing address including the country
Would you be willing to ship to an address outside your own country?
Confirm that are at least 18 years old (yes/no)
Do you have any allergies or aversions?
What allergens are in your home?
What is your philosophy/religion/branch/etc.?
What deity/deities/etc. is/are special to you?
Are you out of the broom closet?
Are you ok with tasteful nudity?
Do you have favorite colors, stones, etc?
What kinds of crafts do you do?
What kinds of crafts would you most like to receive?
Is there anything you would rather not receive?
Anything else you want to add?
Who have been your last 3 WWP swap partners?
Participants:
1. monnie31
2. sugarsandwitch
3. holistic knitter
4. mandykaye
5. Radmom
6. Strawberryh
7. MamanTattoo
8. Rosie1981
9. thesillyseemstress
10. Quaisor
11. Witchhippie
12. jenden
13. impchild
14. whileitsraining
15. Wulf
16. Melissaurus
17. Phizzychick
18. hawkeyes_girl
Partners:
1. Phizzychick --- holistic knitter
2. jennden----Strawberryh
3. impchild --- mandykaye
4. whileitsraining----sugarsandwitch
5. Wulf-------------Quaisor
6. Melissaurus----Mamantattoo
7. Rosie1981------hawkeyes_girl
8. sillyseemstress------monnie31
9. Witchhippie-------Radmom
Gallery:
https://www.craftster.org/forum/index.php?topic=407258.0