Man, I've been slacking! I've been meaning to post pictures of a couple items of a swap package I sent off, and I'm finally getting to it! I made this for my partner, goldfishpollywog, in the One Smallish Stuffie with a Function swap!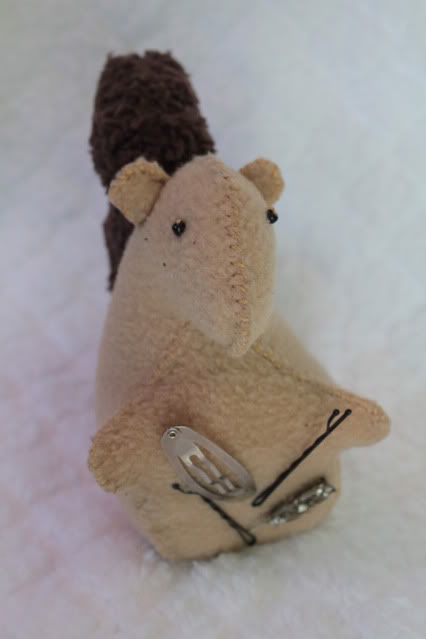 A hairclip collecting squirrel! He is made of fleece, has a giant super strong magnet in his belly and stuffed with some plastic pellets to keep him standing up and polyfil.
I'm usually pretty 2-d with the patterns that I make up, but this time, its 3d! But, he ended up being a little fattier than I was going for, but still cute (I think).
Some different angles: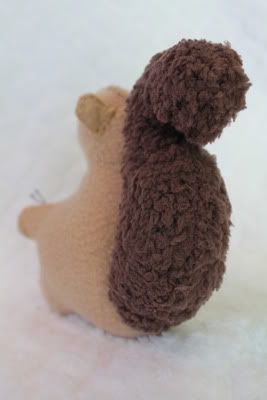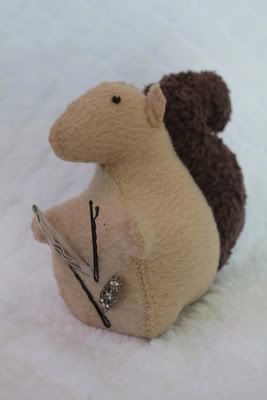 And with the tag I sent with him: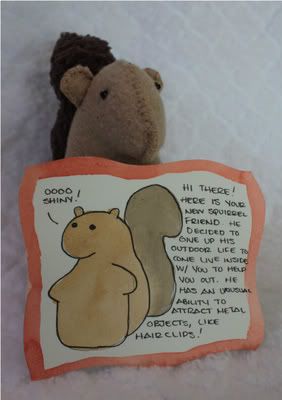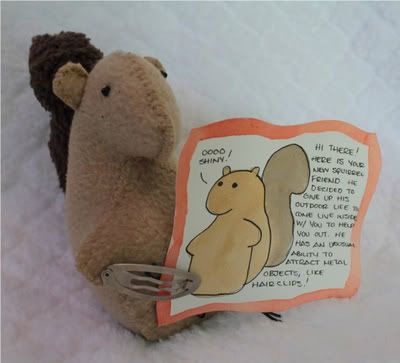 "Hi there! Here is your new squirrel friend! He decided to give up his outdoor life to come live inside with you to help you out. He has an unusual ability to attract metal objects, like hair clips!" In the second photo he demonstrates the strength of the magnet in his belly. It can hold up the thick cardstock with a hair clip! hehe
Thanks for looking!