"What's with the cranes?", you may ask.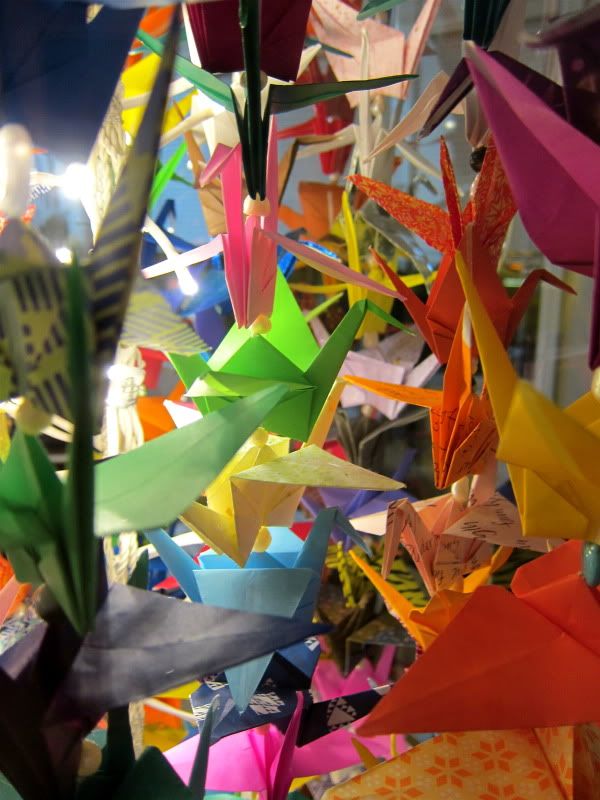 My best friend and boyfriend of over 6 years, Simon, was rushed to the hospital with chest pains on October 2, 2011. He had had an unexpected cardiac event stemming from a genetic bone disease he shares with his family. The emergency open-heart surgery was successful, but as myself and his family became aware that he may never wake from a coma, we asked friends and family to support us by folding cranes; An old Japanese legend says that if 1,000 cranes are folded, the gods will grant you a wish. You can guess what we were hoping for. We had over 1,000 cranes, but we were not granted our wish. My beloved Simon died on October 14, 2011. He was 34.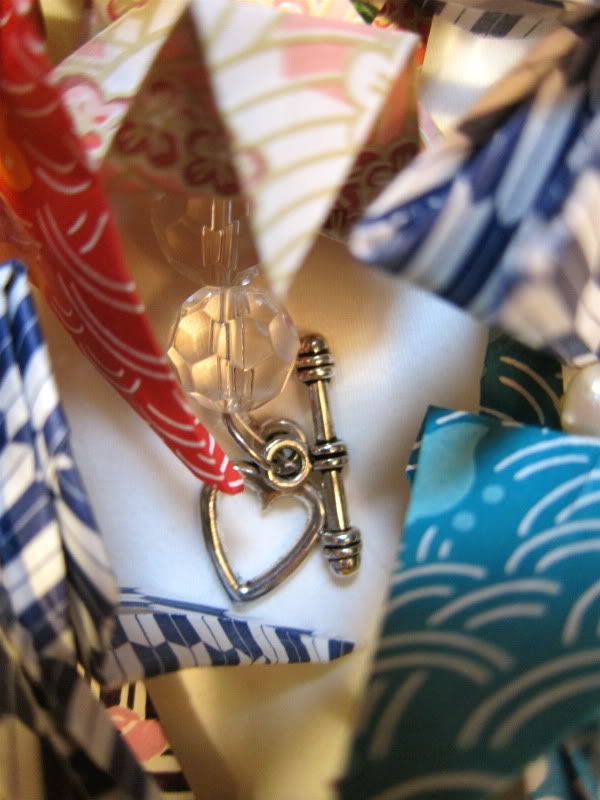 Although people continue to fold cranes, the bulk of them were entrusted to me. Fighting my urge (fueled by rage and despair) to burn them to ashes, I worked with my mom to find a safe, respectful, and beautiful way to honor Simon and the support everyone gave us during those terrible weeks. We restrung every crane, after hunting for weeks for the appropriate materials to make what we were envisioning a reality.
Each crane was selected for its specific string - some strings are themed and some are random. Each crane is separated by a bead, and each string has a weight at the bottom. The light in the middle is a strand of LED x-mas lights doubled over itself a few times and wired together. The case is 5 feet tall by about 1.5 feet wide and deep. There are 598 paper cranes in the case, and one ceramic one (a gift to me from Simon's sister).
Several strands of cranes were sent to Simon's parents for a memorial they held, and I took 10 with me to work, each stuck over an LED x-mas light which now hangs in my cubicle. Unless someone comes up with something else to do with the remaining cranes, they will be ceremoniously burned at a beach fire this summer.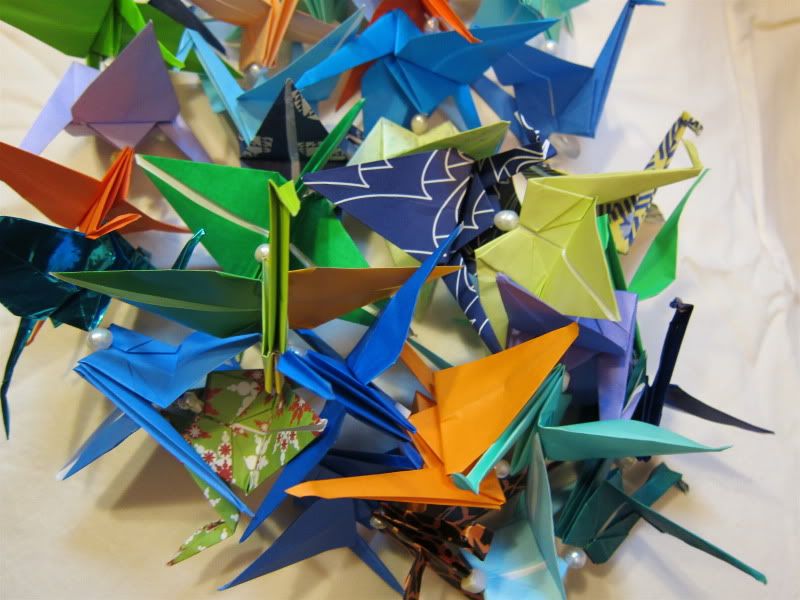 Thank you for reading. I hope you think it's as beautiful as I do.