Yes yes, you haven't heard the last from me on freezer paper stenciling! This time I did a design on a bandanna for my partner in the Hair Accessories Swap to go with her hair falls. I found the image online somewhere.
Here are the progress shots: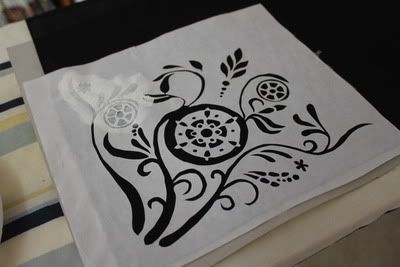 Here is the stencil all cutout and ironed onto the bandanna. I've started applying the white paint with a foundation sponge.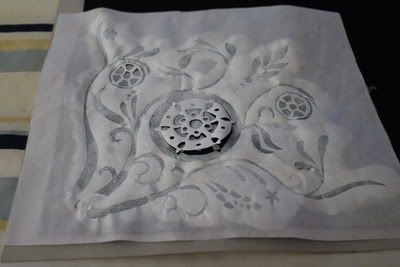 The white paint is all on!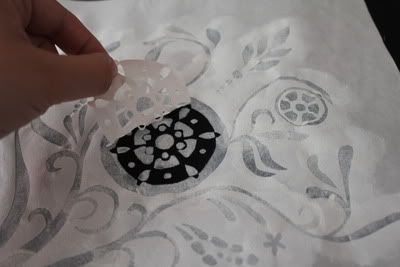 Peek-a-boo!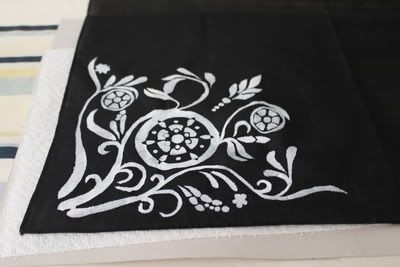 The finished design.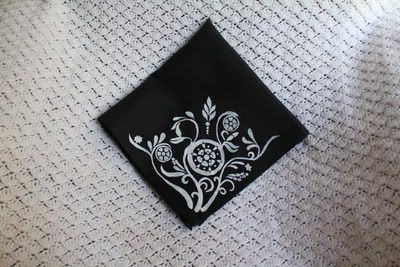 Thanks for looking!