Soooo after a long weekend at a 2 day concert, I came home to an ammmazing swap package from Griminspirations! They are seriously some of the best gifts I could have ever received and everything was of the highest and lovliest quality. There were so many great references and I feel so appreciative and grateful to have had this experience!!!
The letter I opened with some very cute illustrations, plus a bat cut-out (I looove bats)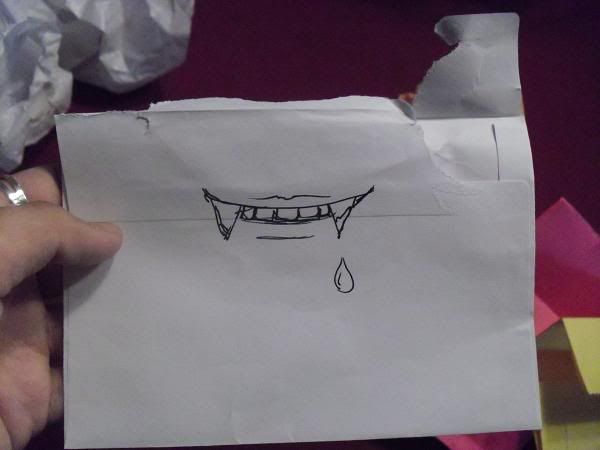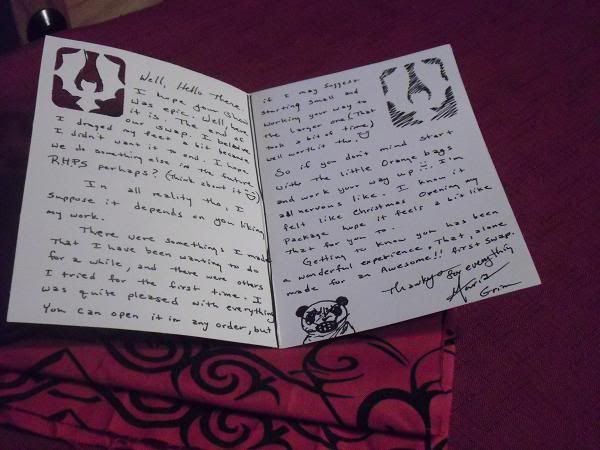 The first things I opened were some of my favorites! Well, everything was my favorite so I guess that I am lying...
A stake stuffie and and ammmmazing Jayne hat! I am so impressed!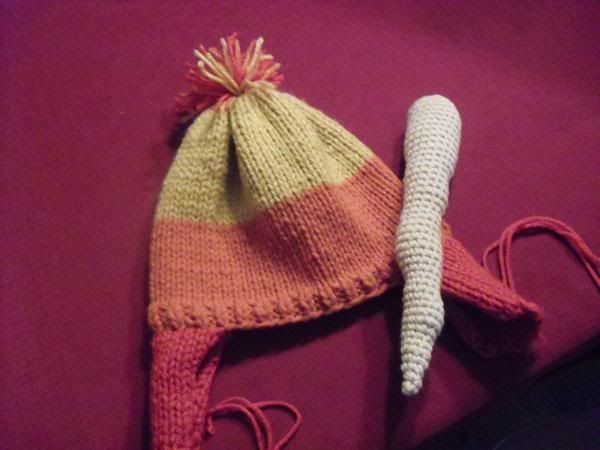 And an extremely unattractive action shot, but hey I had basically just rolled out of bed and hadn't even put my jewelry or glasses on yet hehe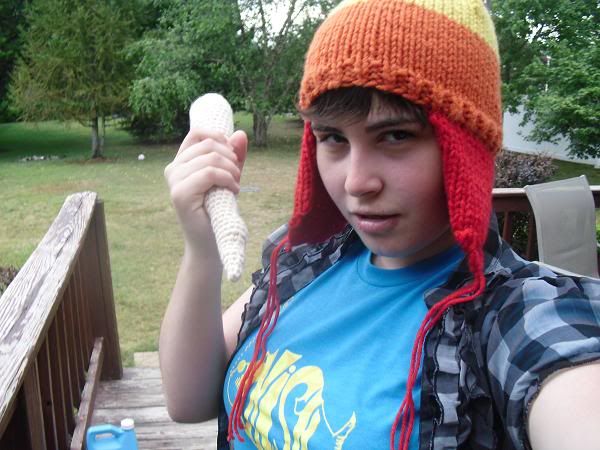 Next we have a fabulously made "Hush" themed box. SO much bloodiness and gore. I am in love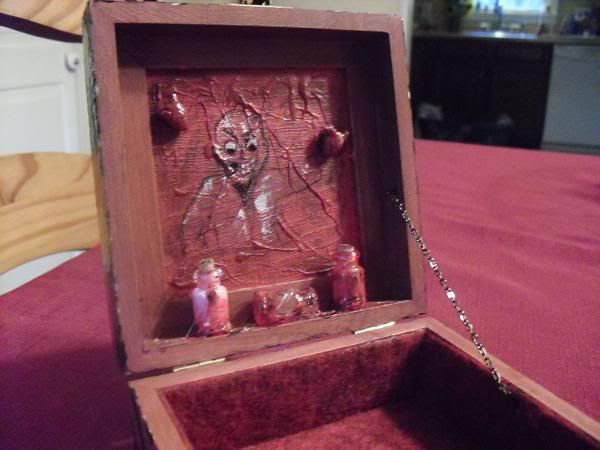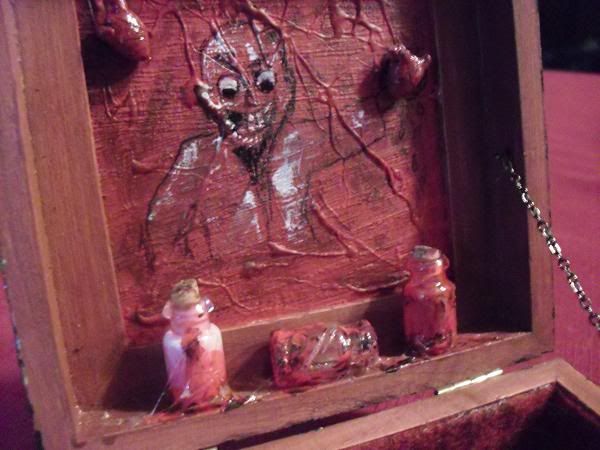 A very cool Angel bag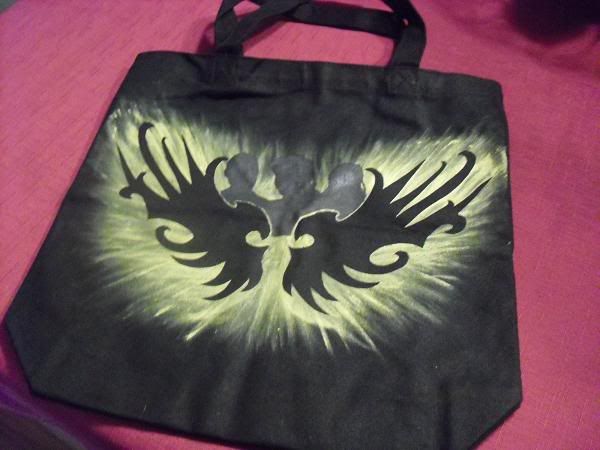 Hand drawn buttons that I can't wait to put on my bag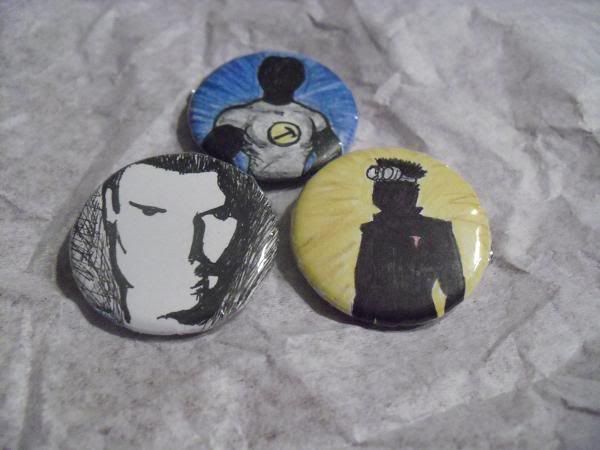 Some great clay and jewelry peices!!!
So many epic earrings as well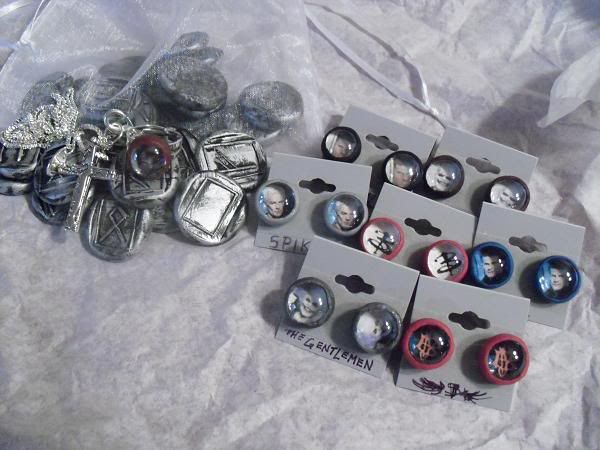 A closeup of my favorite, Angel with his game face on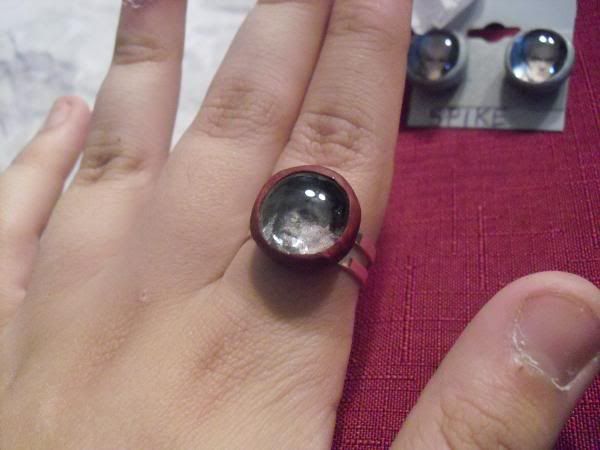 A stake pen
More necklaces, of which the "bored now" necklace from my wists in my favorite. Although the other two are just as spectacular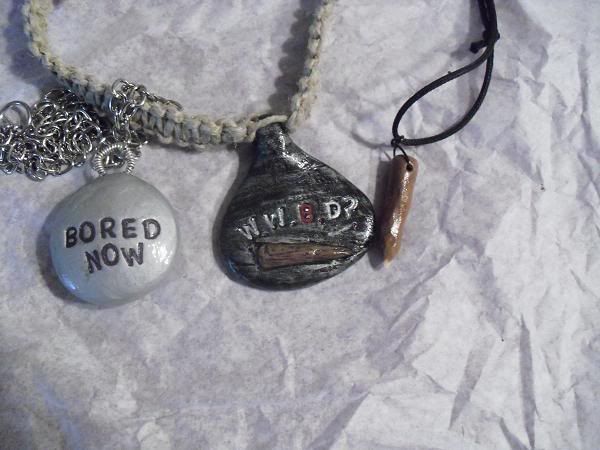 A Mr.Gordo keychain, and a vamp themed book mark
And finally, the item that totally made me feel the love-a buffy/angel logo combination pillow. I mean, do you see that amazing detail?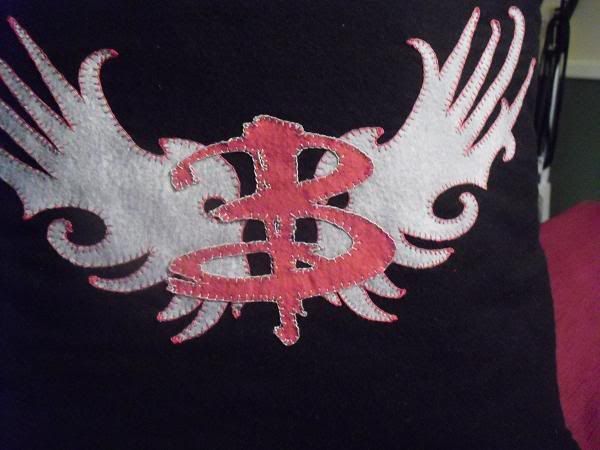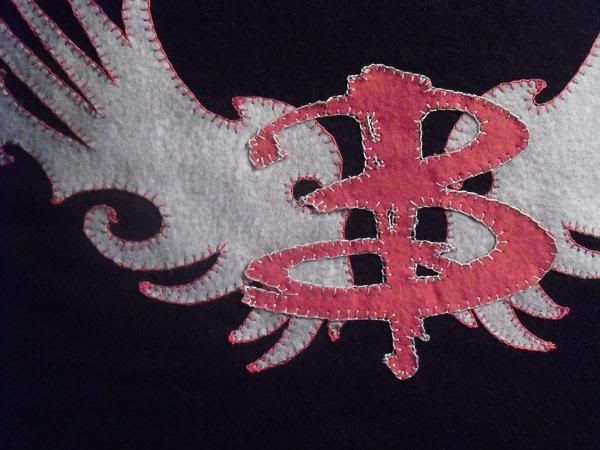 Thanks so much to Grim, so much amazingness and love and fabulousity I can't even take it, more pics to come (she forgot to send a few things) but everything was just too great