Wasn't sure where to put these, but this seemed like the right section because there's a lot of embroidery & they were done on embroidery hoops.

Made these four Star Wars characters for an upcoming Star Wars themed show!
I'm always partial to the fuzzier creatures, so I made my favorite creatures from the films.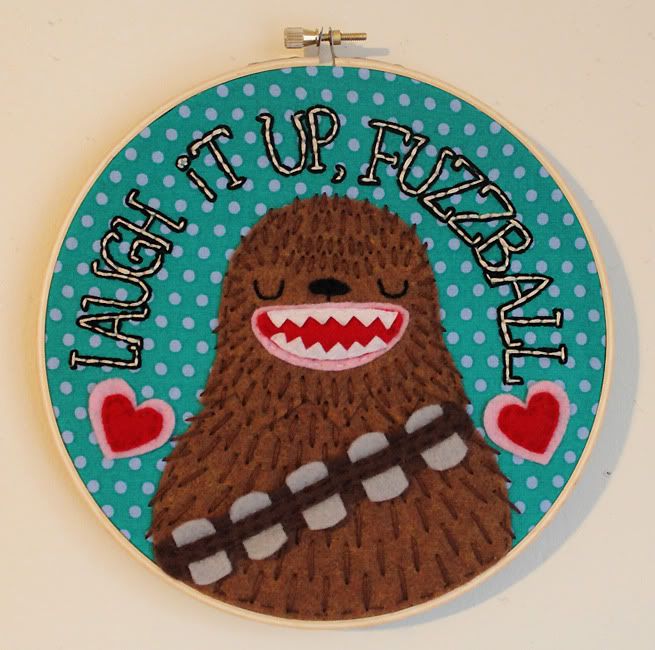 Two chewbacca pieces because I couldn't pick just one favorite chewbacca related quote!




Ewok on the forest moon of Endor




Whimpering Wampa, right after his arm was severed by Lukes lightsaber :O


& Some progress shots!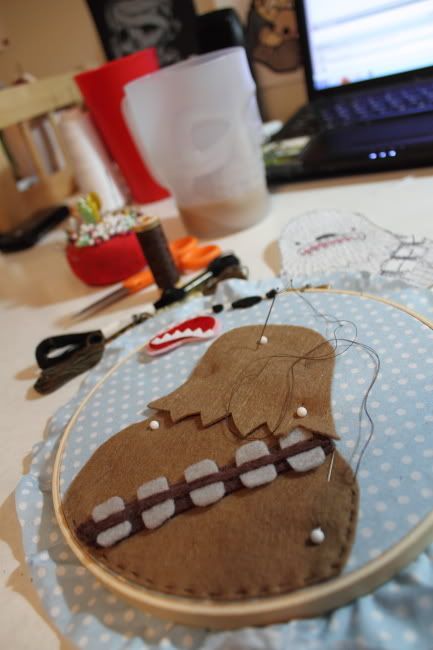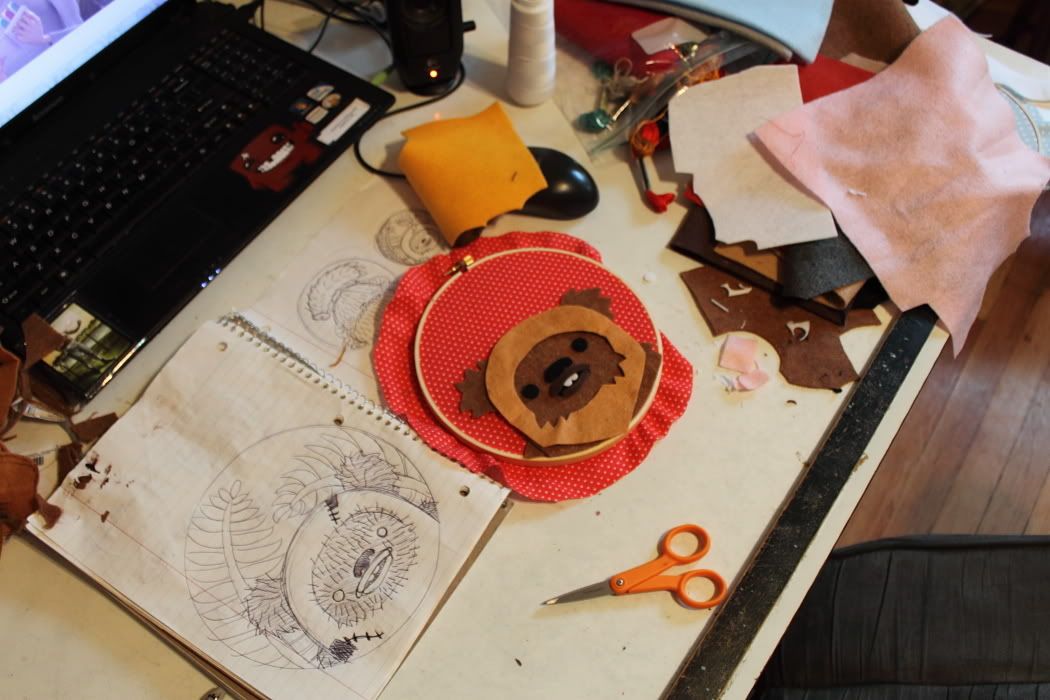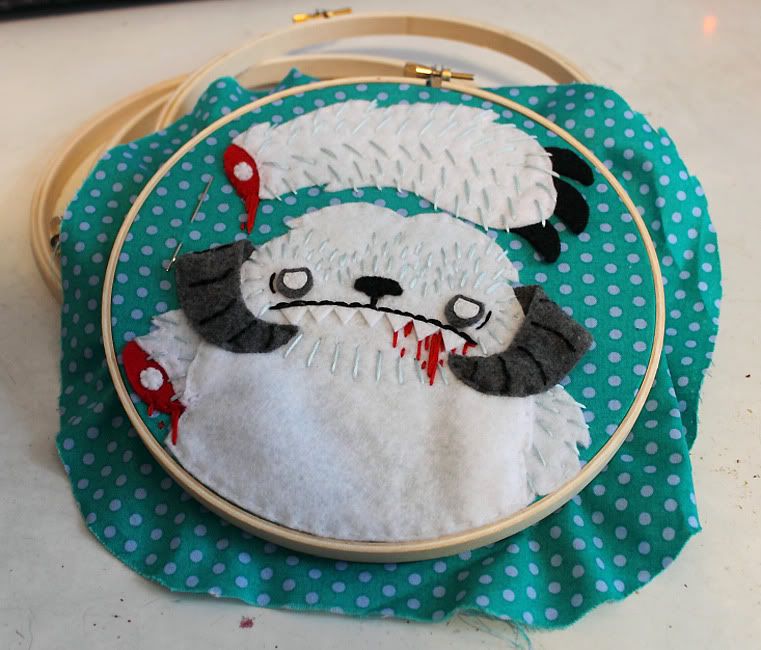 & sketches!


For the first one... changed the design a bit once I made it.... and the quote haha



& for the other Chewbacca, plus a TaunTaun I was planning on making, but ran out of time. :C


& a final photo of them all together:


Don't they look nice together?
I'm pretty proud of them seeing as how I've never done anything like this before.