I received from mandykaye late last week and wouldn't open it until I sent! So here are all the awesome pictures: (I screwed up some of the photos, things are together that don't go together...but I'll list everything and then post all the photos) Sorry!!!
1 -Something essential to her favorite craft - beads (her first time making the polyclay beads!) and paper embellishments.
2 - Something with her fave animal - cat patch and stickers (my fave animal too!)
3 - Something edible - chocolate!
4 - Something she thinks smells good - incense (hubby has confiscated it already)
5 - Something you wear on your body - tee with iron on tree (have already worn it!)
6 - Something that reflects her personal style - fabric and necklace
7 - Something related to yarn or thread - two spools of variegated thread (so pretty!)
8 - Something she always keeps in her purse - gum and mints (my fave kind too)
9 - Something with her fave design/pattern on it - red/white/blue glitter candles
10 - Something related to her fave holiday - Wall hanging for Halloween (in my office right now
)
11 - Something related to her fave craft supply - paper pack
12 - Something related to her non-craft hobby - garden solar light (in my planter on the deck)
13 - Something fave not listed yet - super glittery pads of paper (YAY!!)
14 - Something that helps her stay organised - magnets
15 - Something drinkable - iced coffee
And now the photos: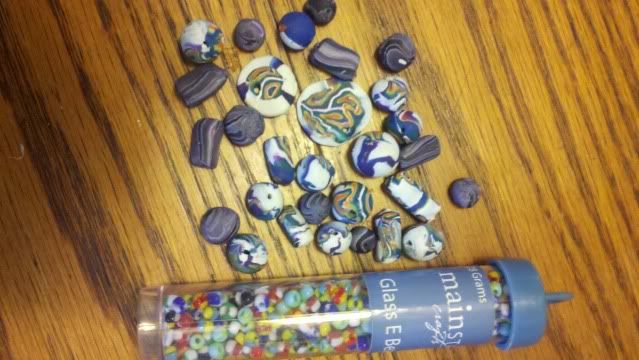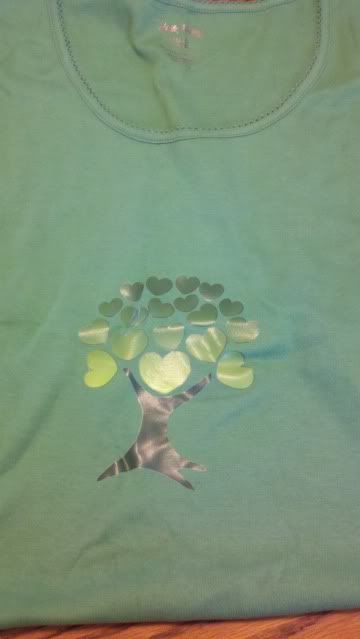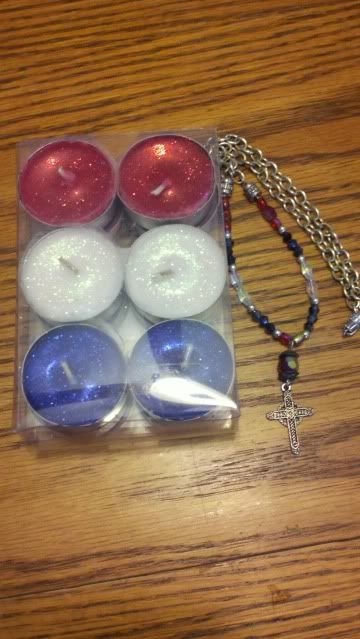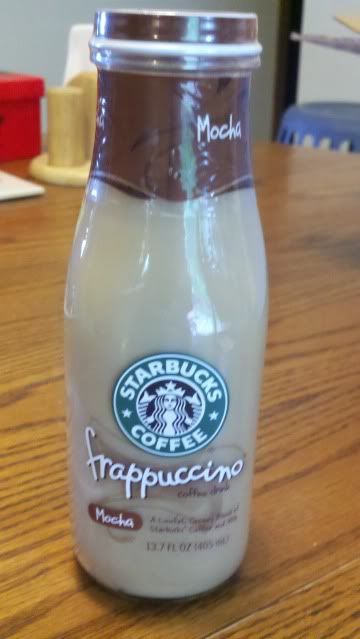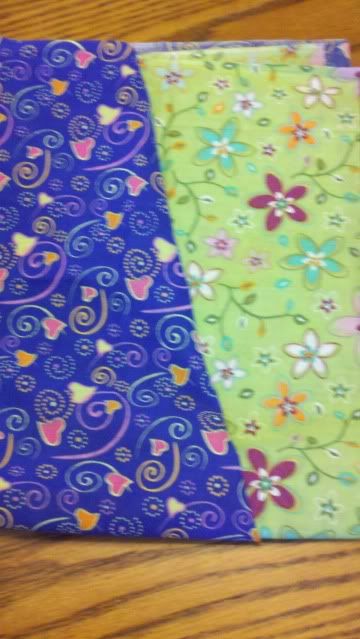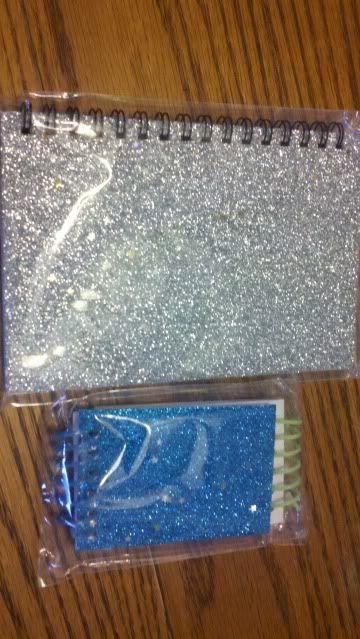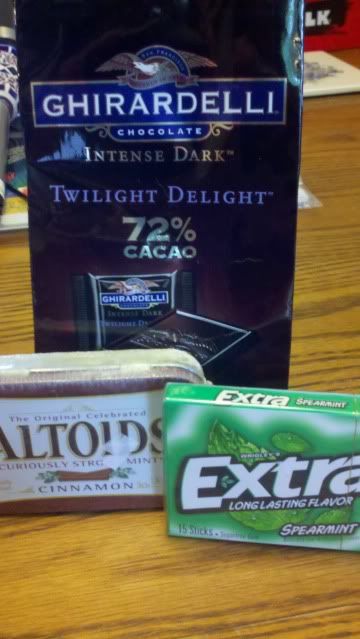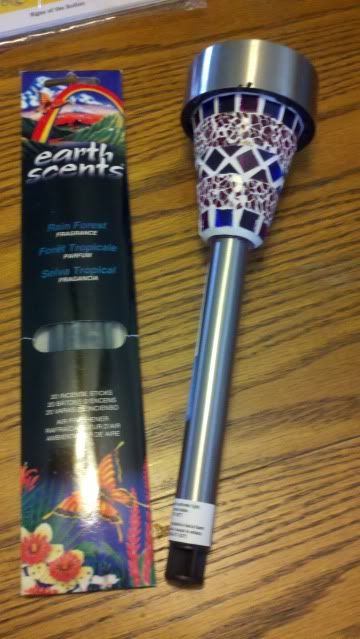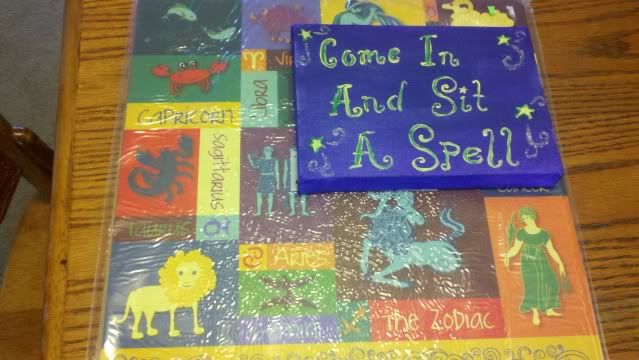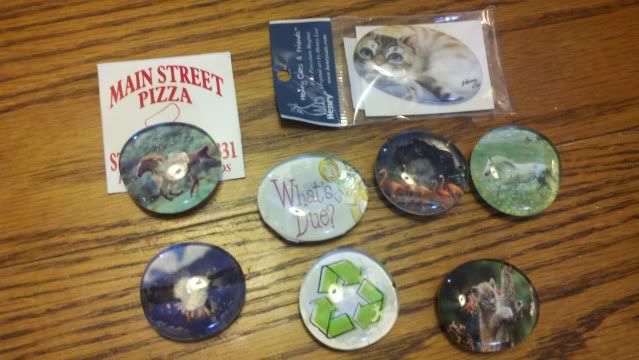 Sorry, I had a photo issue - I'll be more careful next time, I was just too excited and didn't think!
I think that Mandy and I are very different and that makes it fun to discover what we both like! I have loads of ideas for the next package already!!