I recently picked sewing back up, after a year or so break. I fell in love with maxi dresses because they are so simple to throw on and you're ready with a couple accessories. I have so many clothes that it often takes me forever to match a top with bottoms, thus why maxi dresses make my routine much quicker haha.
I have started a Maxi-Mission. I want to wear nothing but maxi dresses this summer.. I've got a lot of sewing in my future.
Front:
Back: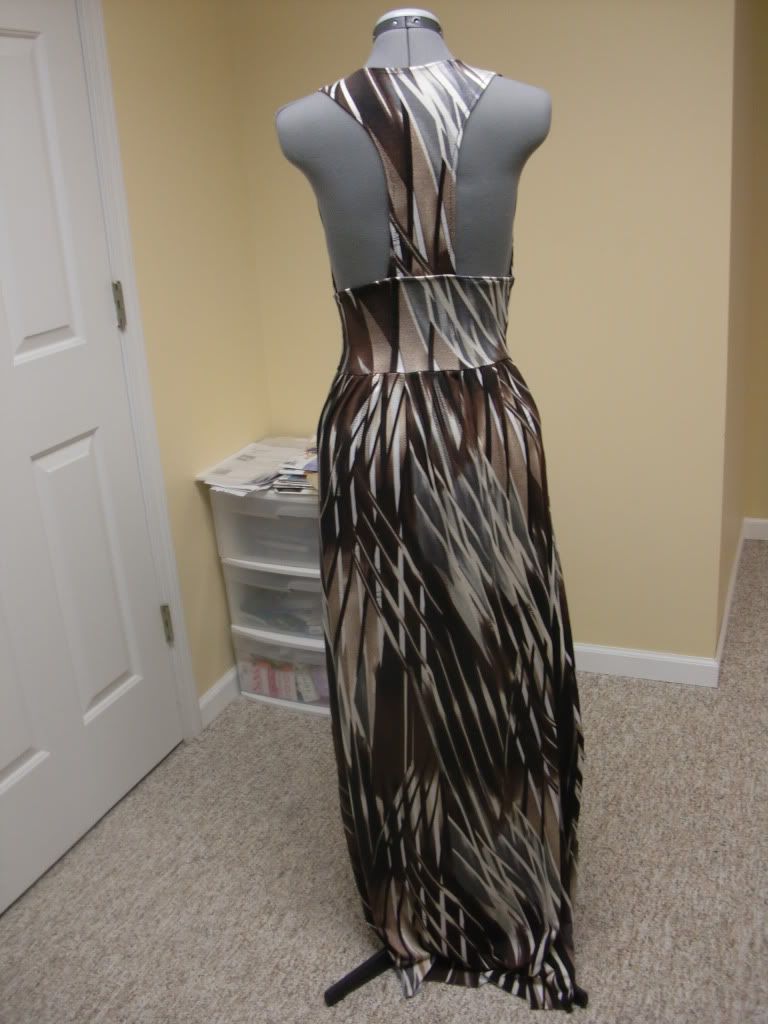 Thanks for looking! Comments and critiques welcome.