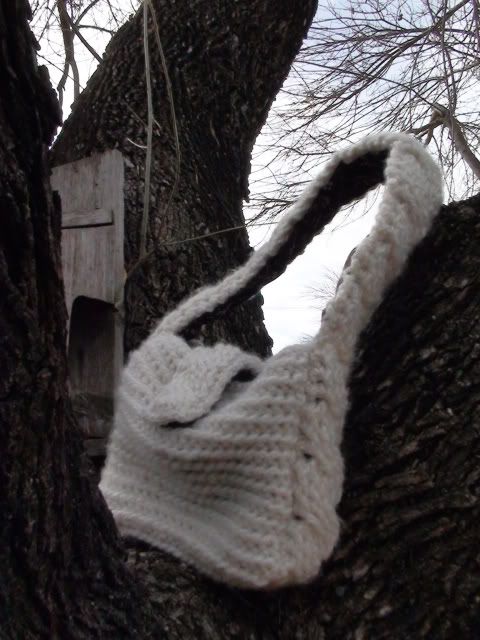 I was on Etsy wishing away I had all the amazing things on there, but I cam across a chunky cable purse that was knitted, it was beautiful! So I wanted to try to convert what I saw into crochet!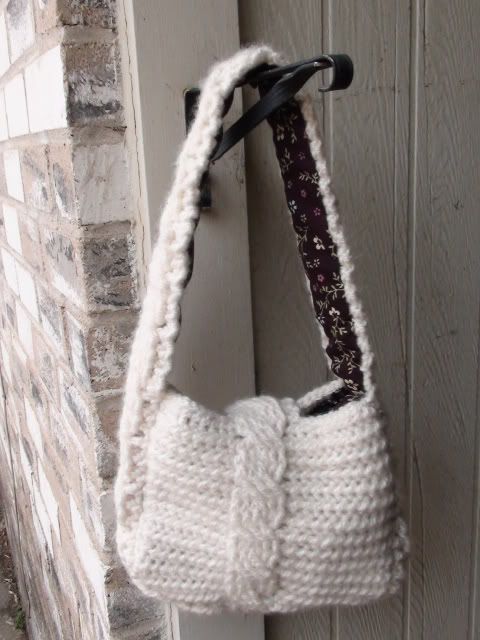 The cable goes all the way around the purse and comes up the back to form the clasp in the front.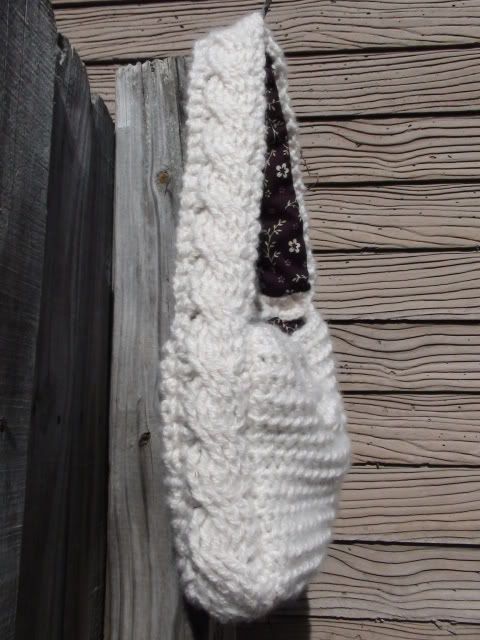 and at last the inside....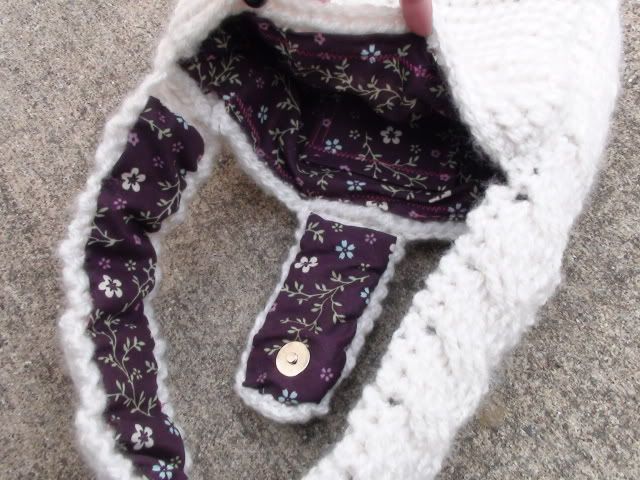 I attempted to do this all in tunisian, but I just could not manage to get the cables down with it. More practice for me!
Hope you enjoy!
C&C welcome.
thanks dip!