I received 2 wonderful packages in the past few days and both of these brightened my day!!
First
1boy1girl1kitty2
claimed me for 2 winged tees for my baby nieces. Then she surprised me by making one for my daughter too!!
Baby tees: front and back. Had to show off the pocket on the front. SO CUTE! and the lovely wings she screenprinted on the back. Love the color gradation!!
PERFECTION!!!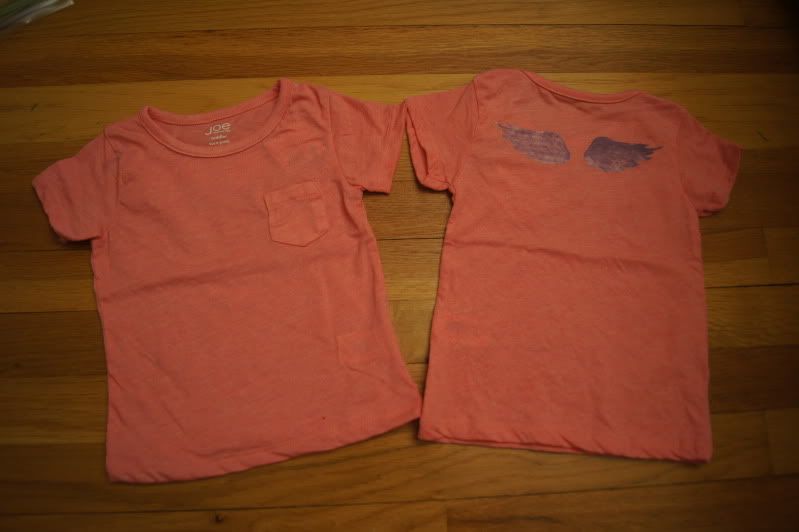 Back of tee 1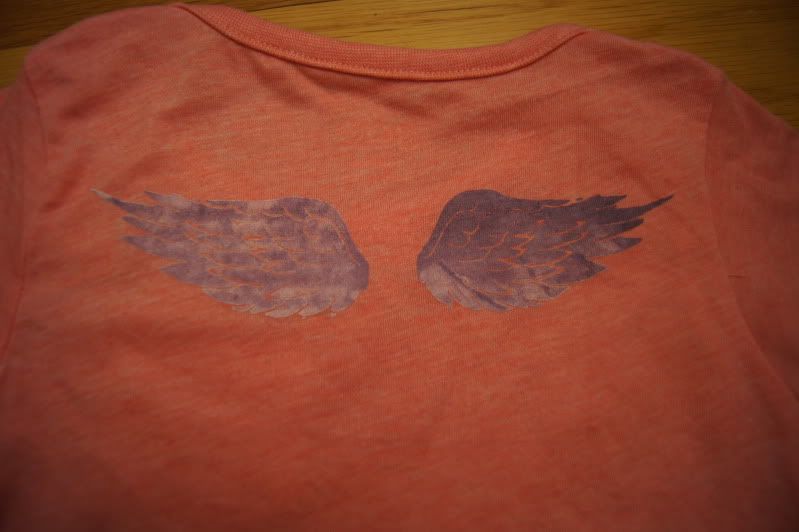 Back of tee 2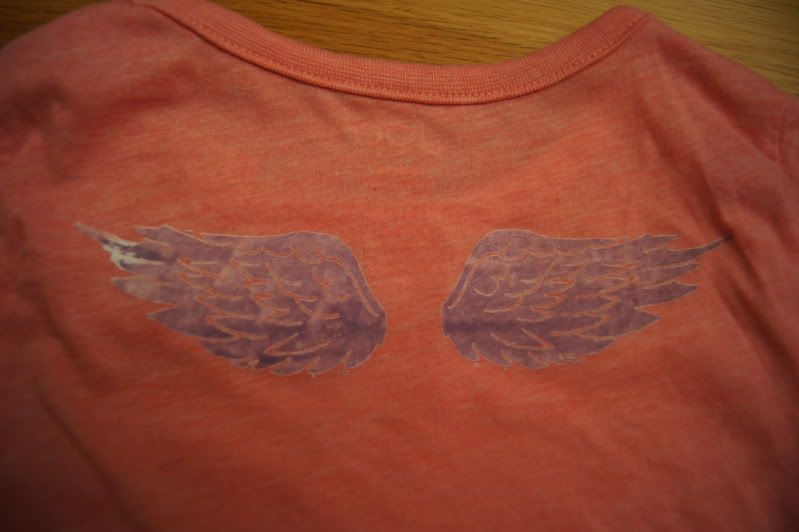 Lana's tee. Beautiful!!!!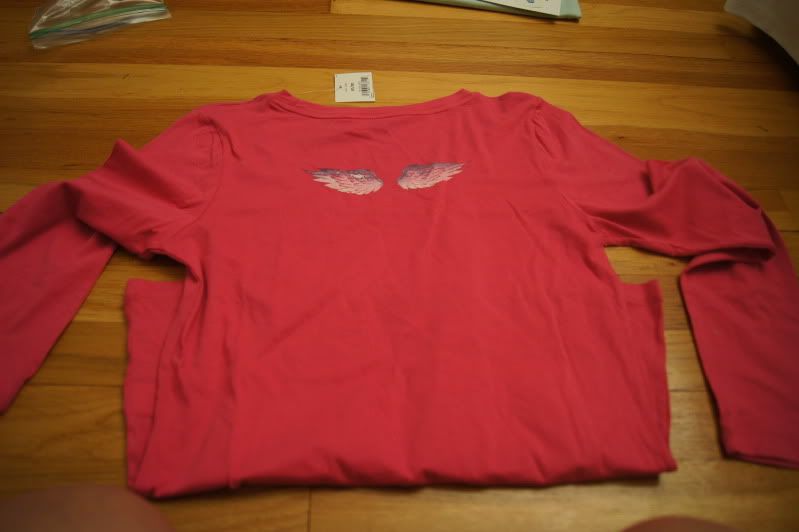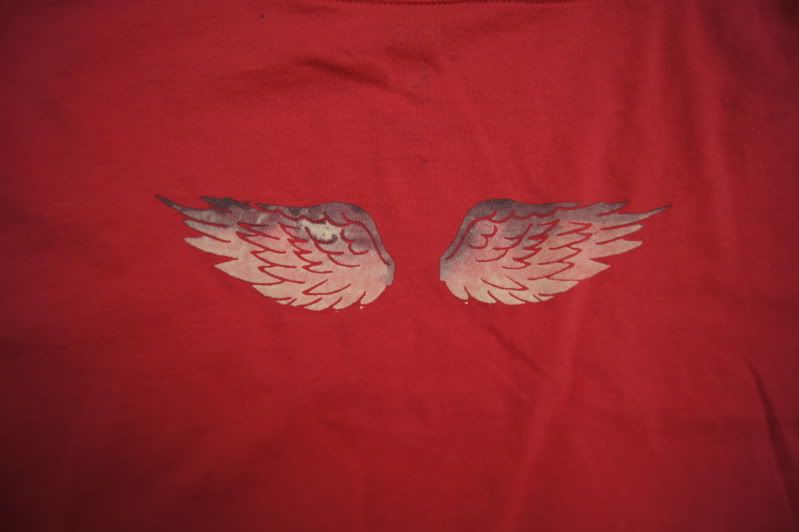 Thank you so much Jamie!! I think I'm gonna save the baby tees to surprise my nieces this Valentine's Day. They are gonna be rocking these.
Lana is wearing hers ASAP.
**************************************************
Then today we received from
jnny_heck
who claimed me for a tee for Lana. She wowed me with an embroidered tee of her name and spoiled us with buttons and a lovely handmade card.
Closeup of the lovely embroidery!!!
Closeup of buttons
Thank you so much Jenny!!! I wish I had the skills to embroider like you!
**************************************************
I'm sorry I couldn't post action shots. Lana is having tummy troubles today and isn't feeling well to pose. But she really loves her tees and feels so spoiled. Thank you both for such awesome, thoughtful, and wonderful packages!! YOU BOTH ROCK!!