So this Halloween I decided to go as Neytiri from the movie Avatar. But I wanted to go all out, and I didn't wanna wear the bodysuit they were selling at the costume store. So I got airbrushed and wore colored contacts and fake teeth.
Here are the pics. I won Sexiest Costume that night!!!!
I made all the leather pieces: arm cuff, loincloth, and top.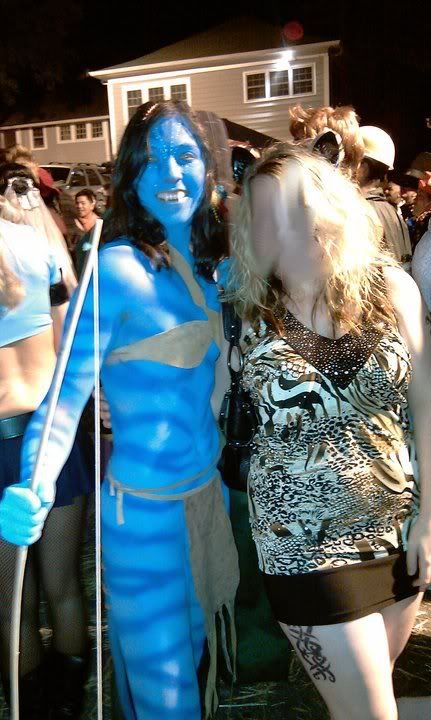 And the back: