I can get a package to the United Kingdom in 2 days, but on average, it takes 4 weeks to cross the border into the States. wtf?

RIGHT!
I think we need to write some letters or maybe a craftster petition. Unless of course, our letters get "lost" in the post.
Anywho. I -finally- got the last two pictures to my email. Sorry for the crappy phone pictures.
I hate them too. I promise as soon as I get a hold of a real camera, I will put up some better photos. Because these ones just don't do it justice. D: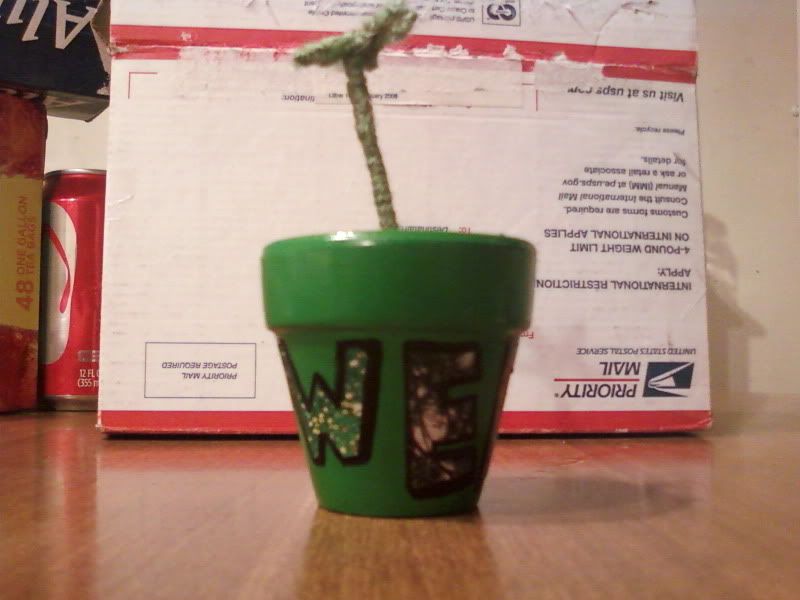 ISN'T THIS SPROUT THE CUTEST THING EVER.
I love this thing. <3 It says weeds around the side in what I believe is macro photos of weed?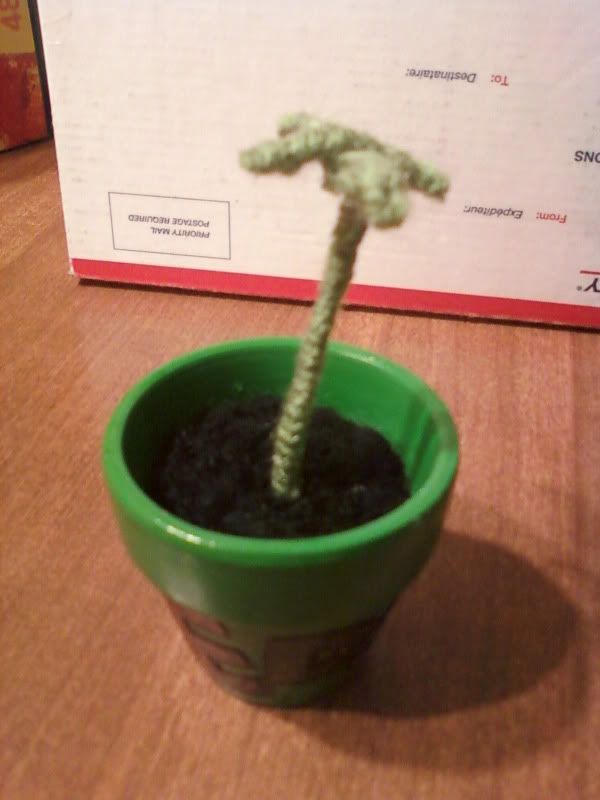 A top view.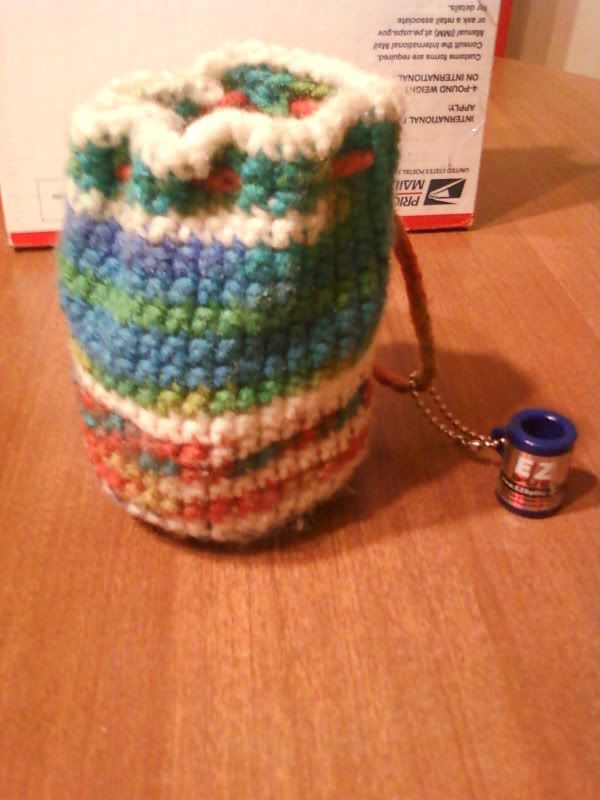 And A crochet pouch that everything was inside of. I love crochet things, but am somehow too stupid to figure out how to crochet myself.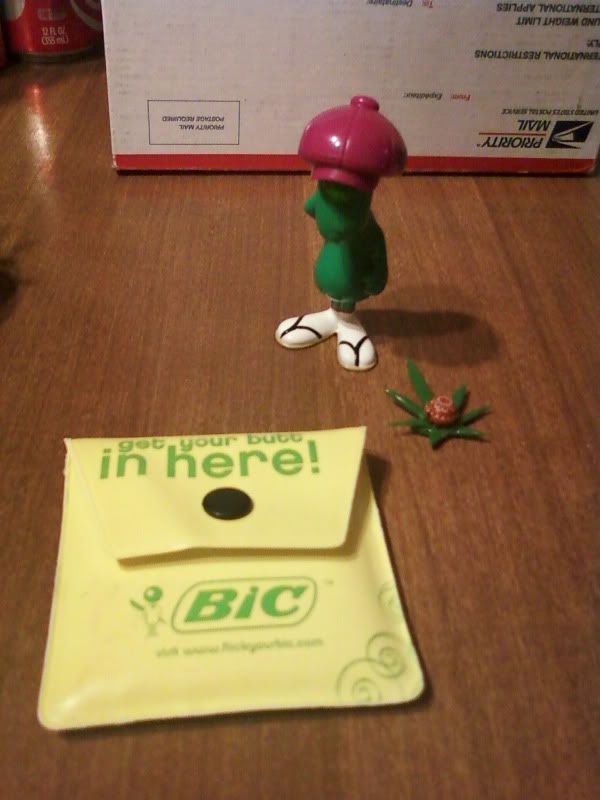 A polyclay leaf magnet. And two extra things, A cool looking figure dude, and a portable ashtray. (I don't actually smoke cigarettes, but it with be used as a perfect baggie for other things. *ahem*)
Thank you so much Bowlordie. :3 Your sprout wins a special spot on my craft desk. (Next to the caterpillar and hookah that Fluffybaka made me and a couple of other special knickknacks. ) : )
Now, If only Zoma's package would hurry up and get here! Or at least mine to her! haha