I know there's already a
Pastie Tutorial
, however I decided to share my own as well. I'm one of those ladies that has huge areolas (don't hate!!
) and my nipples
LAUGH
at the pasties that are sold in stores. So as usual i had to take matters into my own hands.
I made 20 pasties as party favors to my guests for my birfday party next week. They bedda like 'em cuz I burnt myself so many times making these thangs, LOL! I made the pasties in medium and large sizes. Don't wanna discriminate!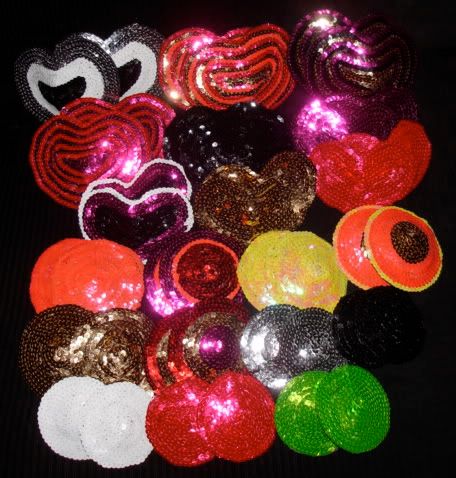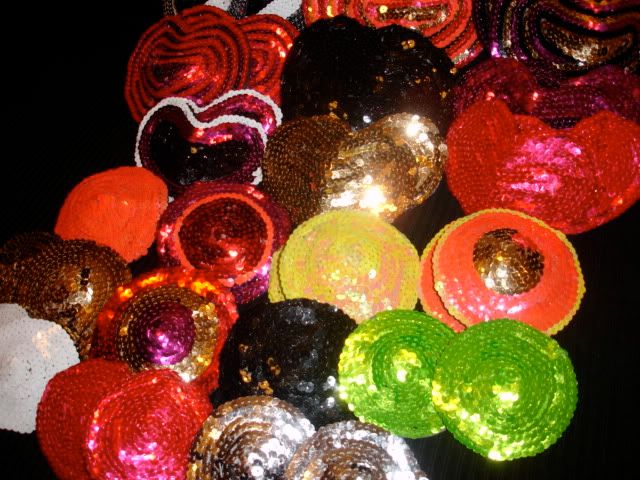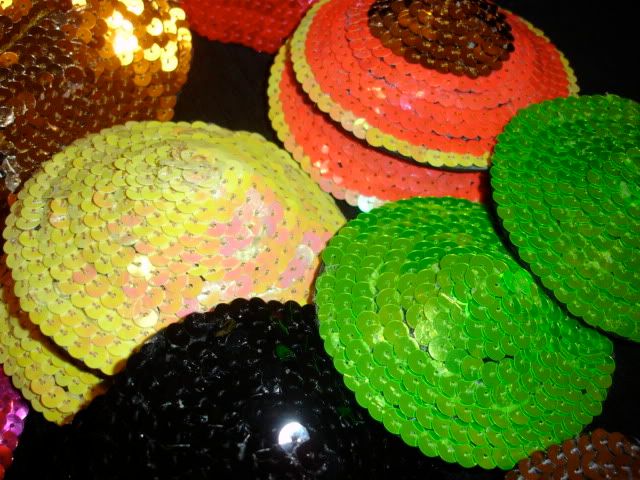 I followed the
original tutorial
, however i tweaked it some. I used a bigger circle & heart and i glued the sequins working from outside going in. If you watch my video tutorial you'll see what i mean.
>>>MY VIDEO TUTORIAL<<<
Hope you liked!