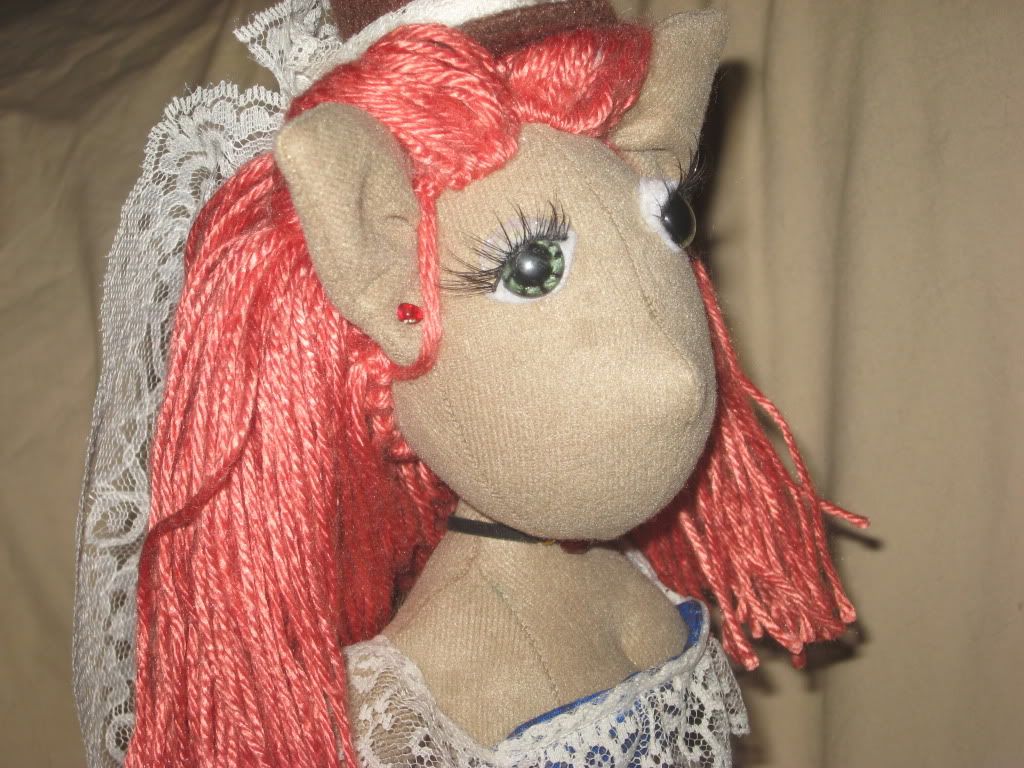 So for my first ever swap I did the Invite your partner swap 16 and my partner ( I am not sure who invited who) was Inez. She received her poppet yesterday so I can post now. I loved making this poppet she went through several different costumes and materials before she finally found the material she wanted. Then I had to wait like 2 1/2 weeks to get in the rivet looking things. But I love her and know she will be loved at her new home. She did not share her name with me but was so excited to go to her new family. So here are her pics
Her steam punk hat with gears (stolen from a cheap clock and painted to look somewhat metal)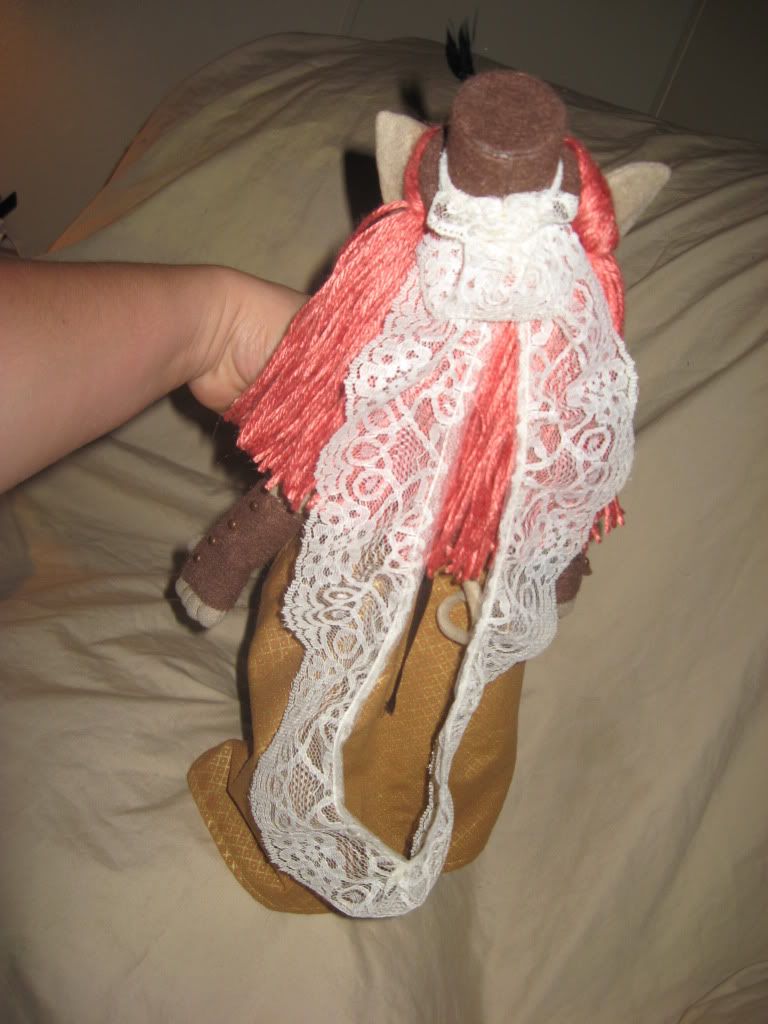 Her rivets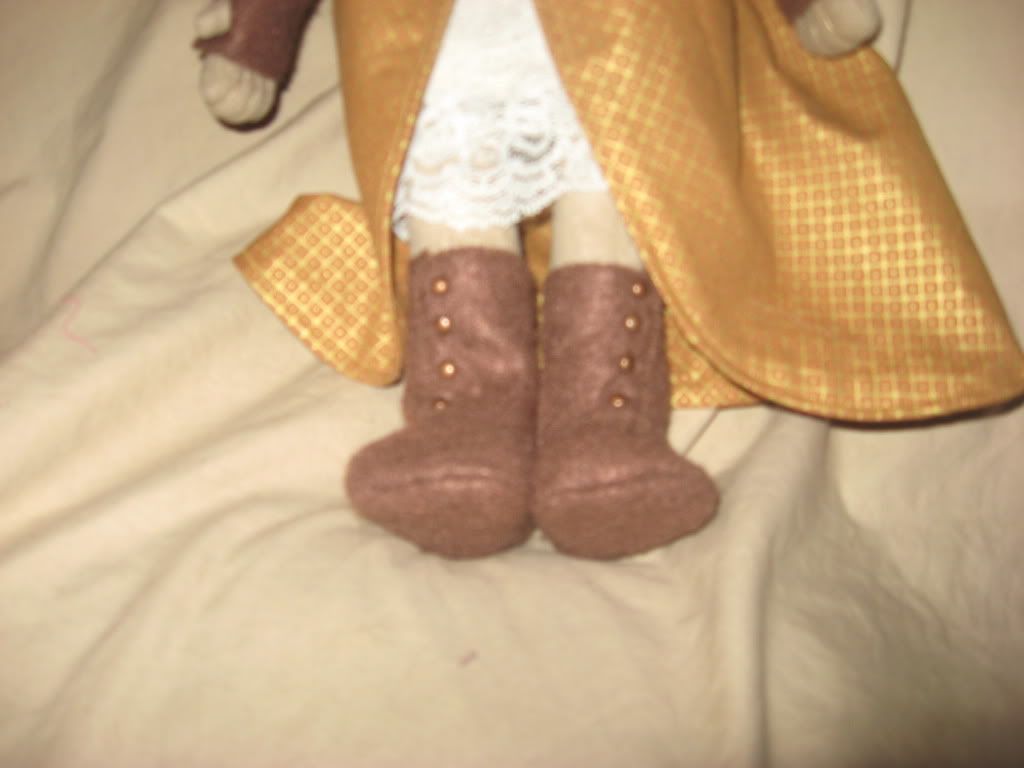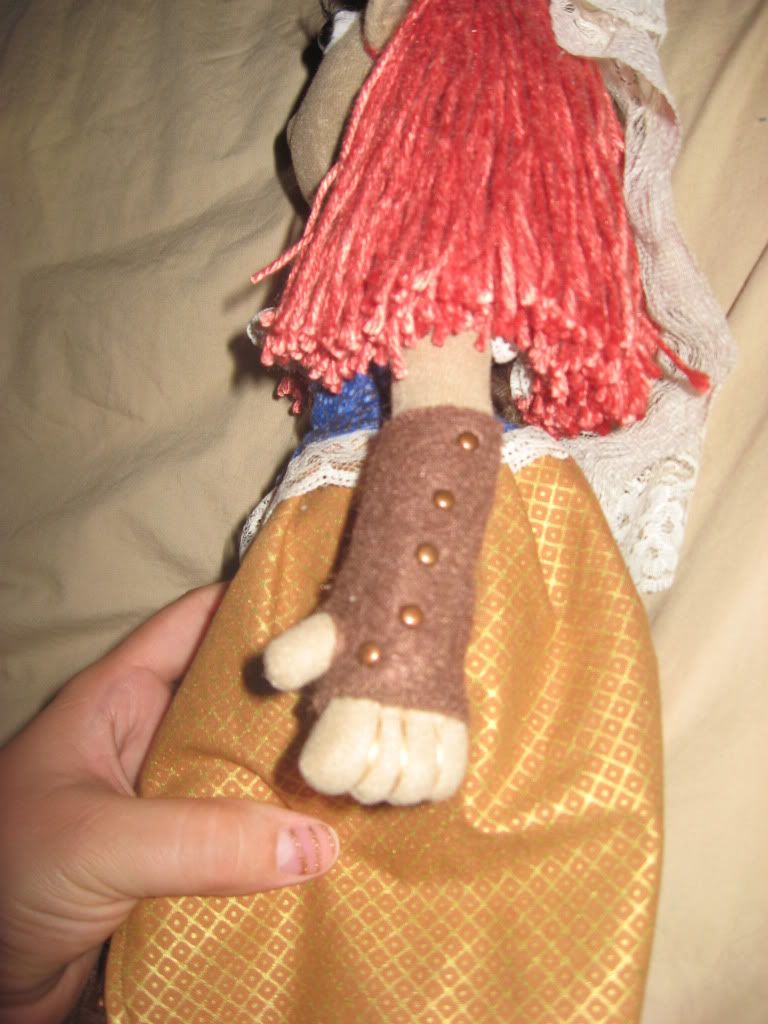 Her corset was fun I used the duct tape method of creating a corset but I used medical tape.
Her chain and charm detail (per my husband)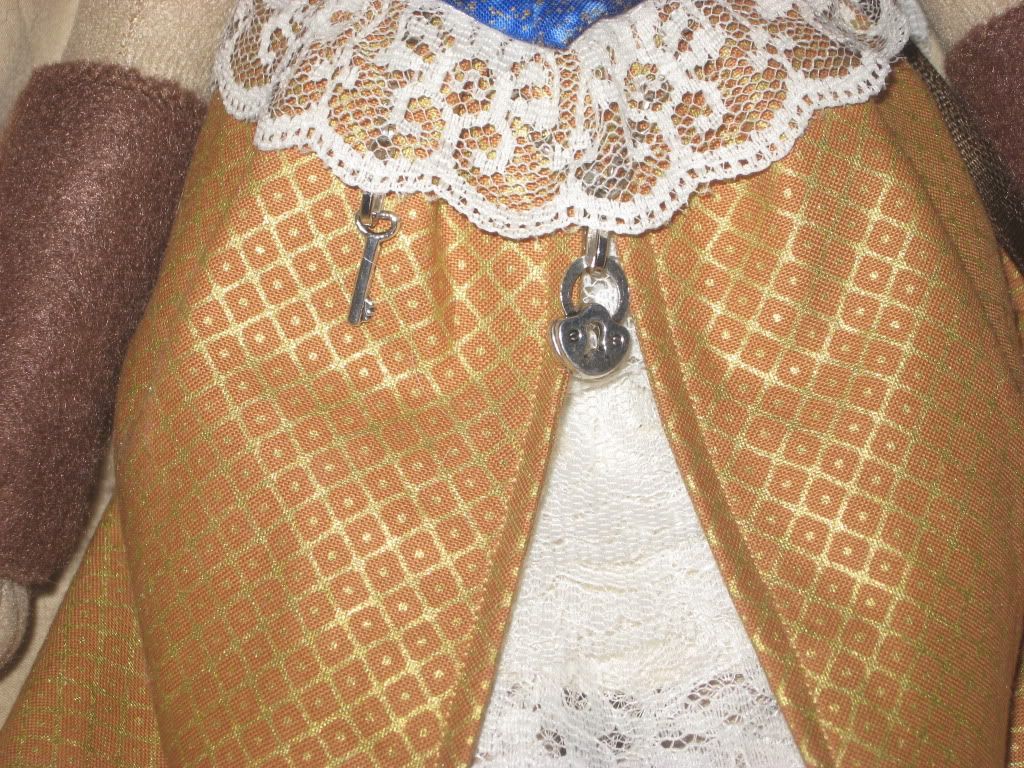 I painted her eyes but my first attempt at eyelashes on a poppet.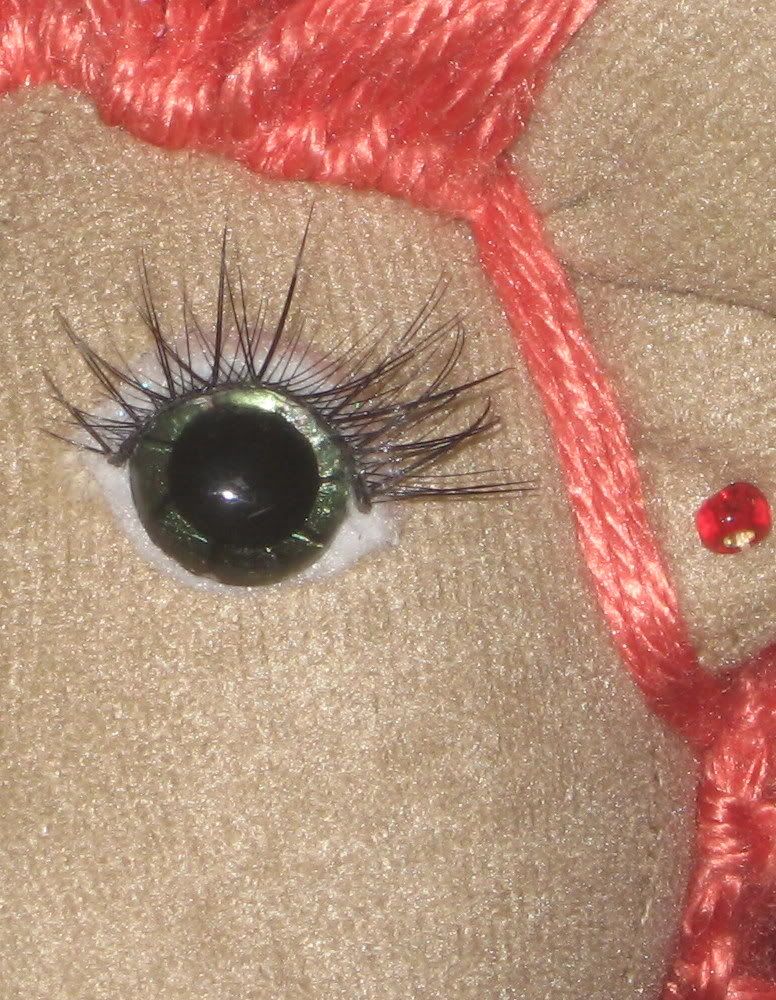 Her crochet panties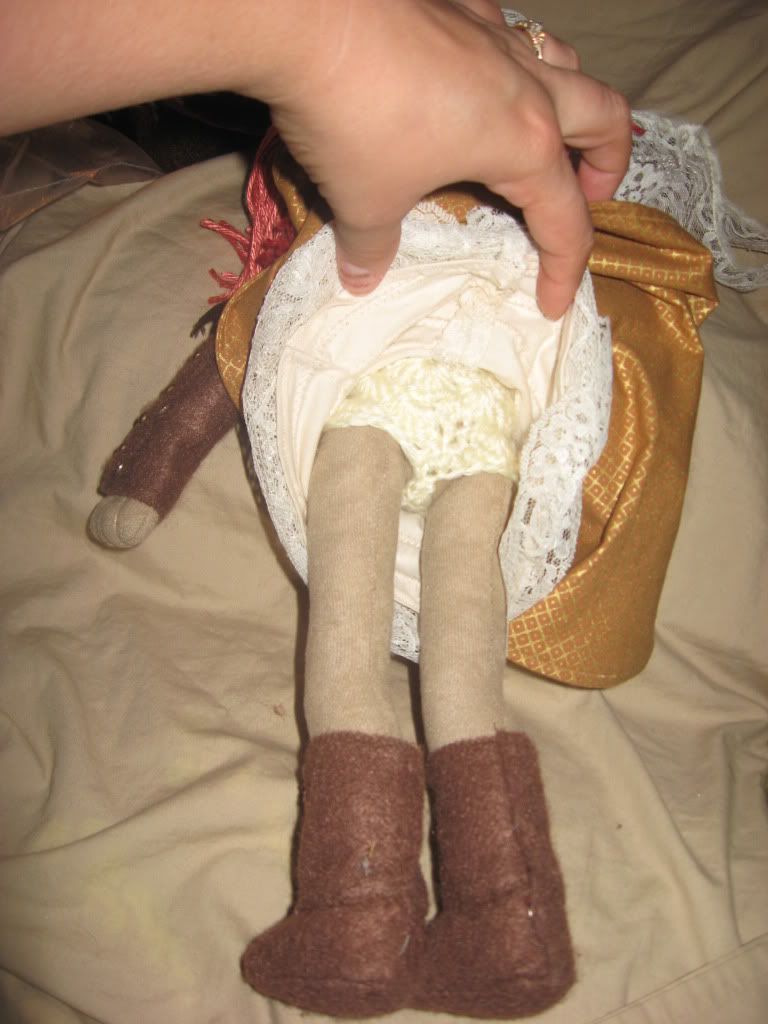 The package sent to Inez : teddy bear, bookmark, needle book and Candy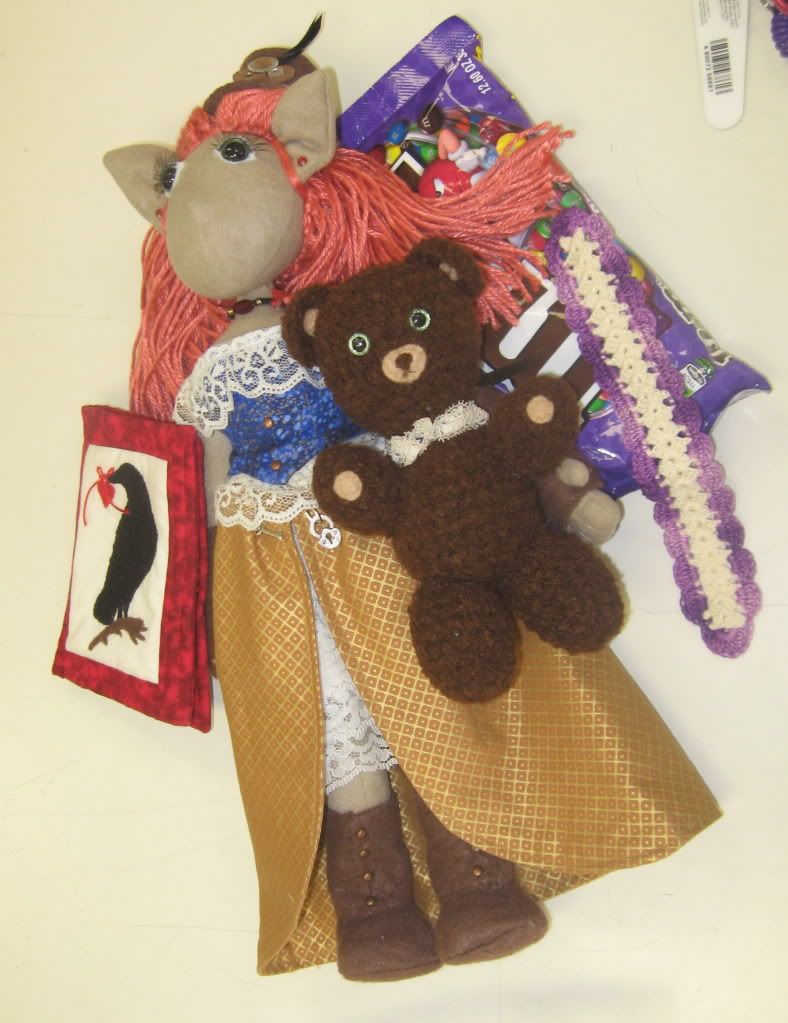 My daughter taking her to the post office with me.
Packing up to go to her new home.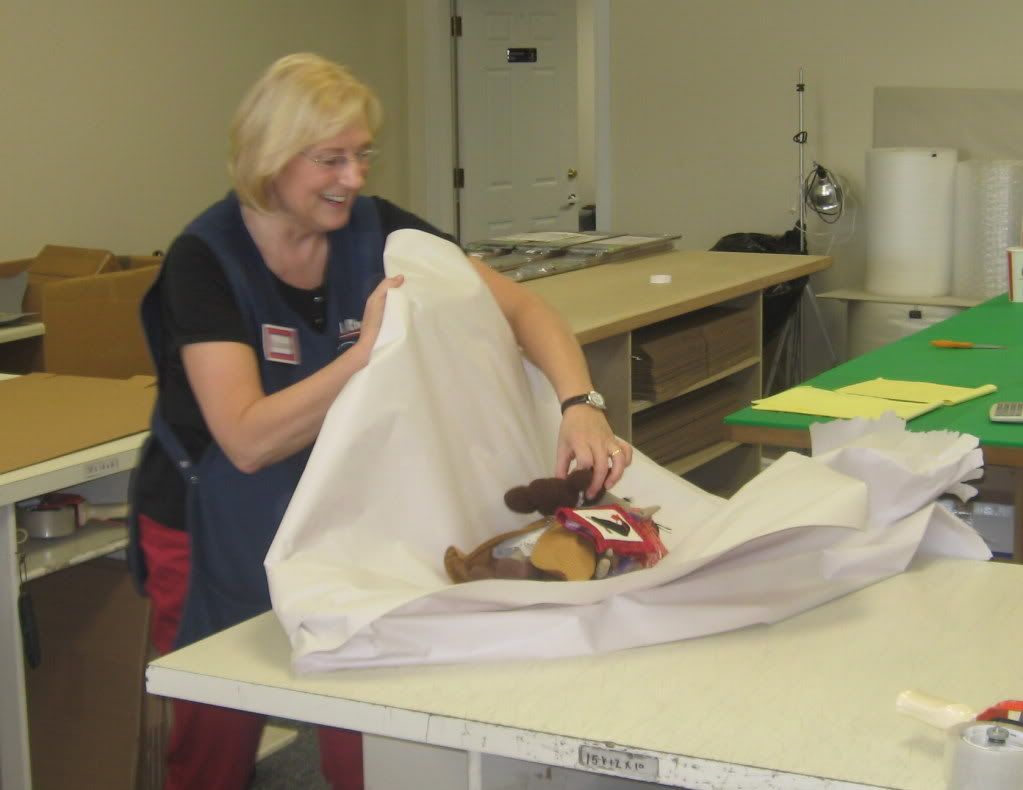 Hope you enjoy thank you for looking and thank you to Inez for a wonderful first swap experience.