Back in the spring when we were picking out plants for the garden. I was wandering through the herb section and I thought that a little herb garden to tack on to the big veggie garden would be nice. I don't often use fresh herbs in my meals so I don't know a ton about them, so I just picked the ones that smelled nice.
Anyway, I'd had them planted and growing for about a week when I went to the local produce market and noticed they had adorable hand painted signs for the veggies ( I'm kind of a typography nut, and I loved the vintagey feel of the type) So I decided to make some for my herb garden.
I used an old scrap piece of cedar wall paneling and sawed it into approximately 2.5"x4" blocks. Then I sanded it down and rounded the edges for a softer look. I then looked up some vintage fonts that fit my plan, and I copied out my herbs names onto the wood in pencil. Instead of using paint, I used sharpie and a nice red marker I had because I knew it would look cleaner when I was finished.
Then I clear coated the signs with a clear varnish, and I glued paint stir sticks to the back with contact cement. (The stir sticks are the perfect size for the sign posts and I'm really pleased with myself for thinking of them.)
Et voila! The finished product.
(not shown: a Sage sign. it was still drying)
A few of my favourites to show you some detail: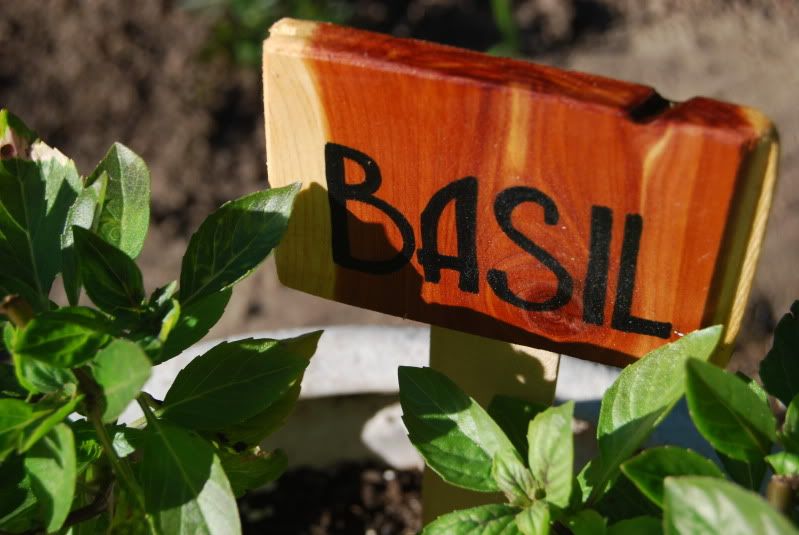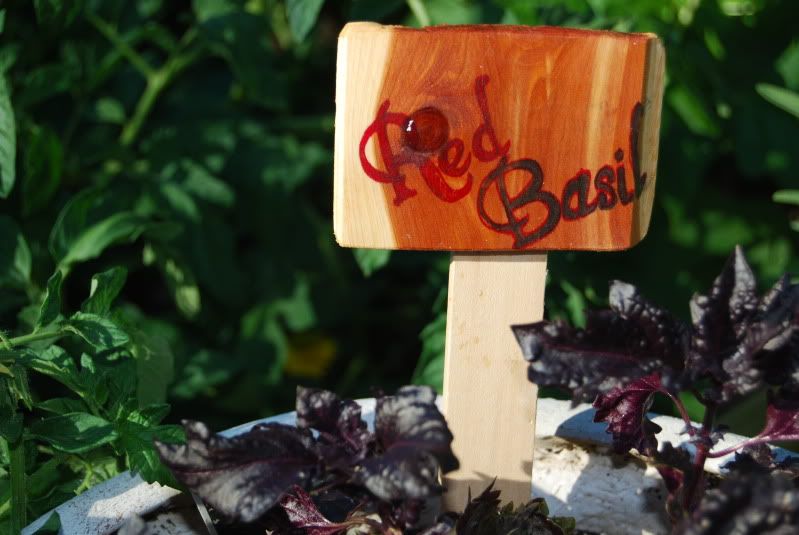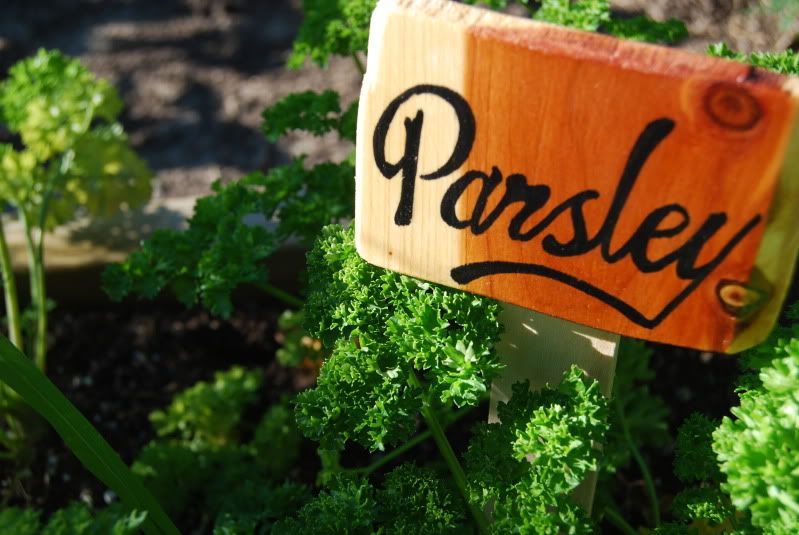 This is my first project that I've uploaded to craftster so I hope you all like it!