Here's what I did for Emerald:
BEFORE: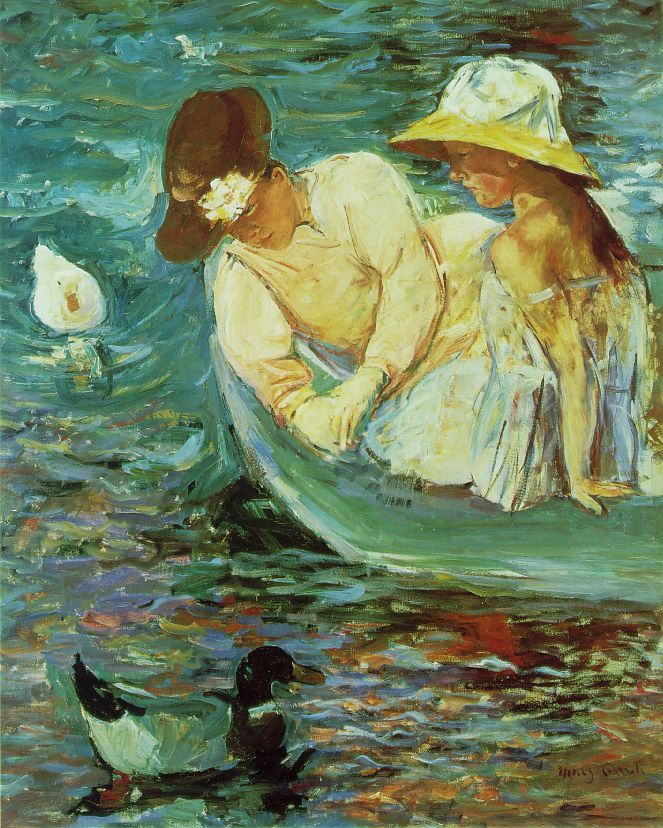 AFTER: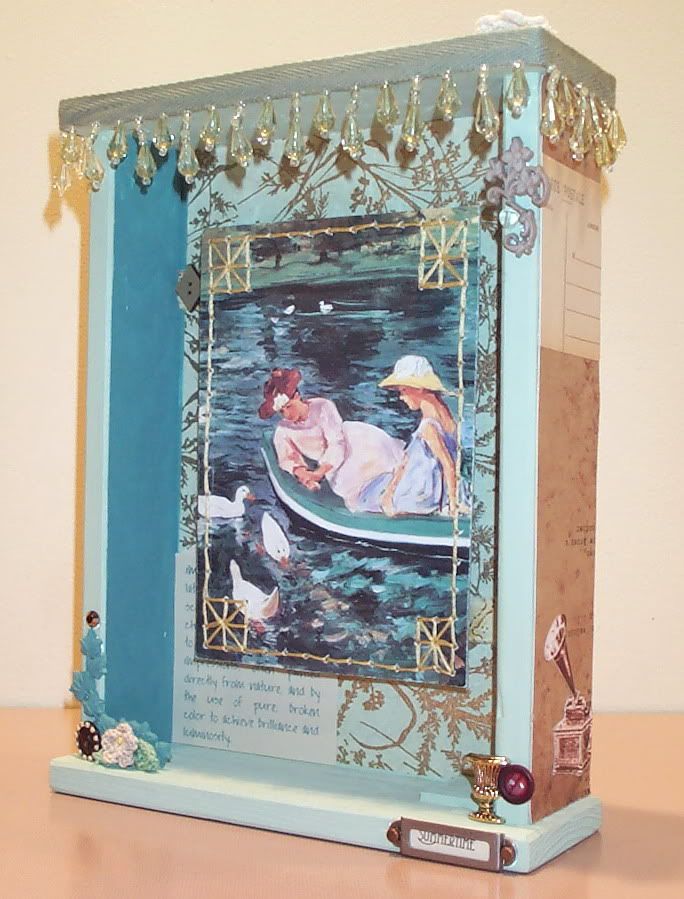 Left Side: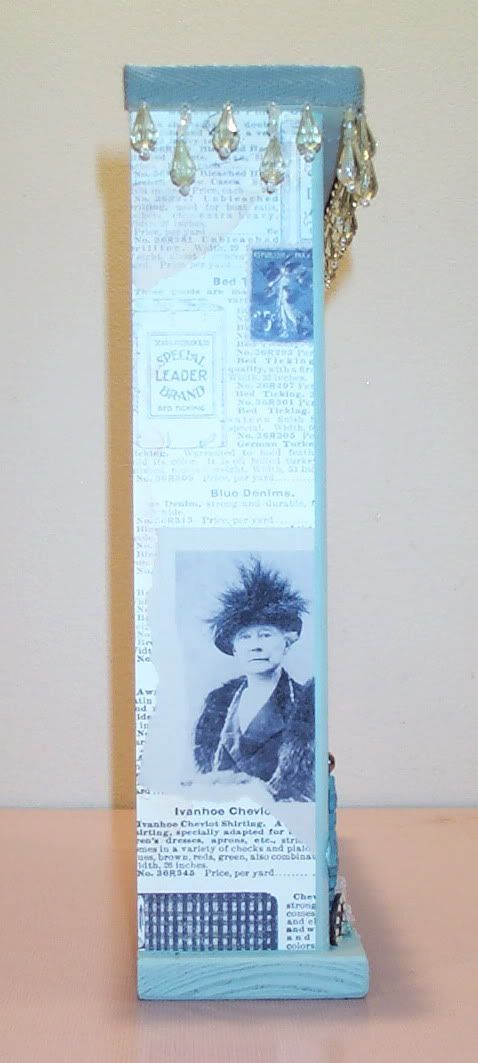 Right Side: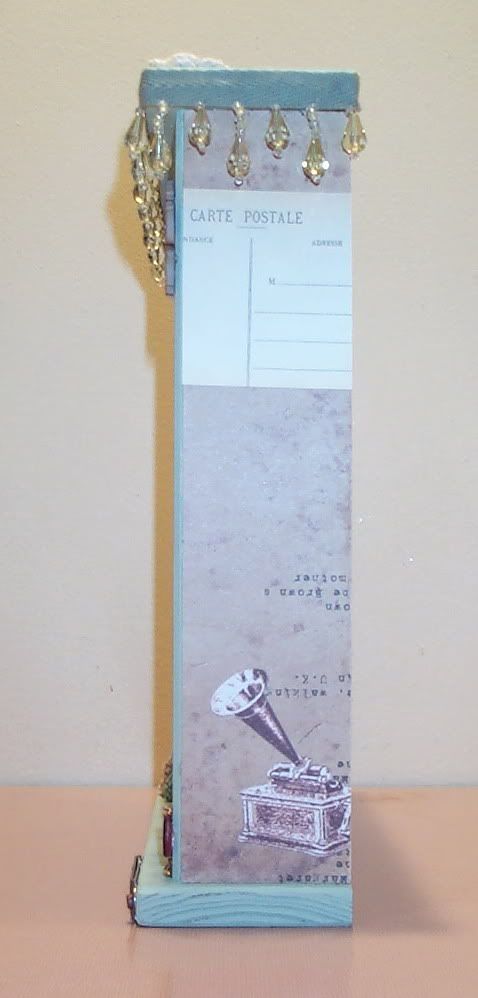 I tried to compliment the existing picture, as well as reflect on the Victorian era. I used a key cabinet from IKEA, took off the door and painted and embellished it to my heart's content. The image of the woman on the left side is actually a picture of the artist who painted the original painting. The typing in the bottom left corner of the box is a definition of the Impressionist movement - which this painting is from.
Emerald sent me an AWESOME picture too! I'll post before and after's tommorow.