I received two great packages this week.
I received from Missmoppet earlier but had to wait till this weekend to be able to go home and get it:
Here is the whole lot! The pillow cases are just to die for! and the monster is absolutely adorable!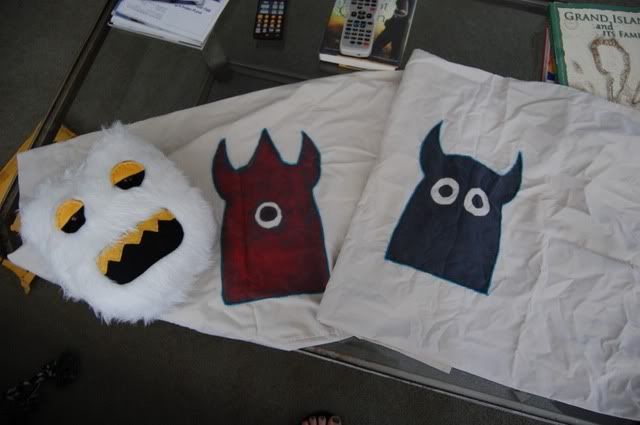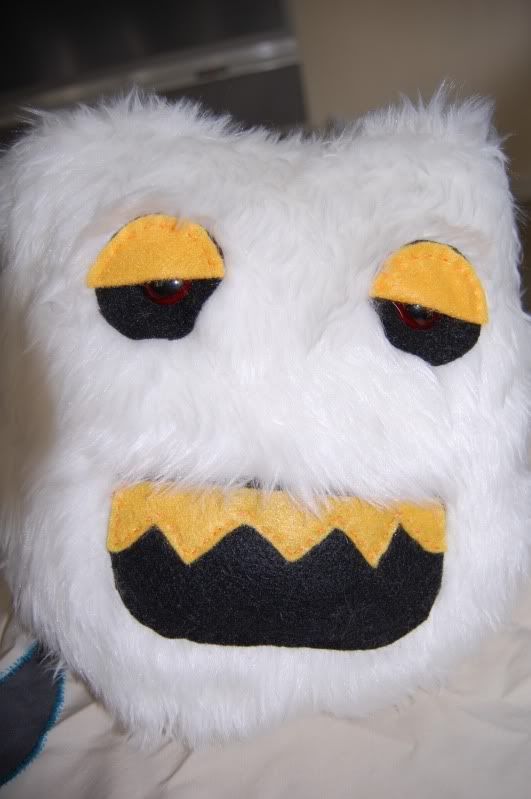 The pillow cases the black one is cute but he looks kinda scared so i think he will always be with the red one cause he looks brave and courageous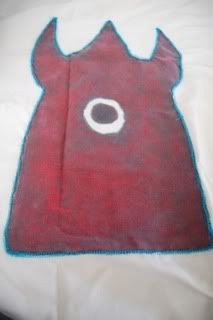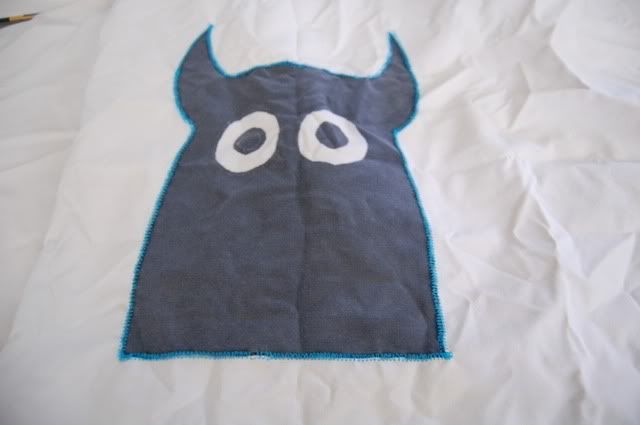 I also received from Pixieval some really awesome supplies. Theres enough bulky yarn to make cap sleeve sweater im Kinda very excited about it.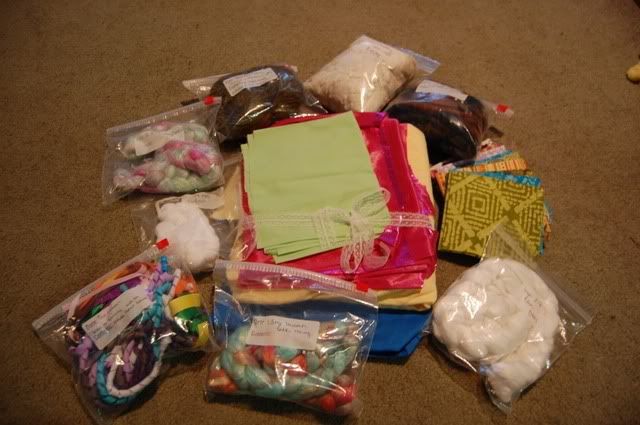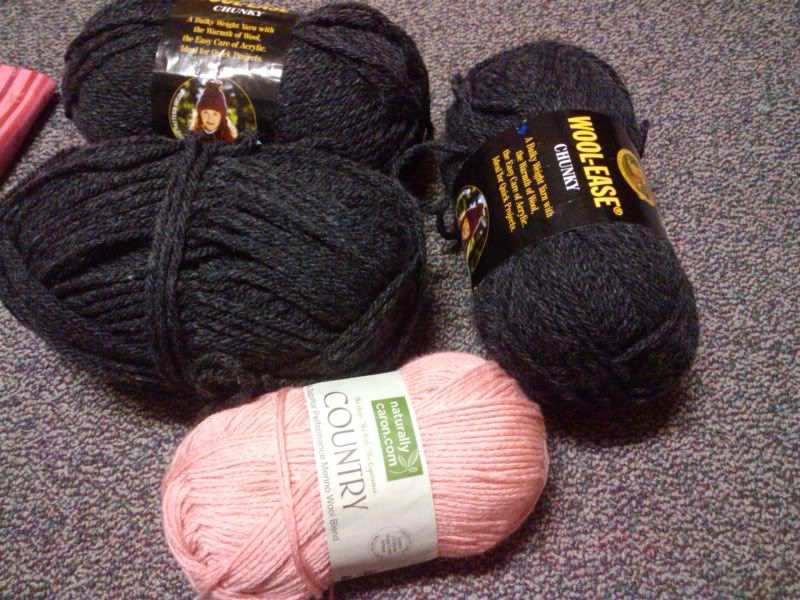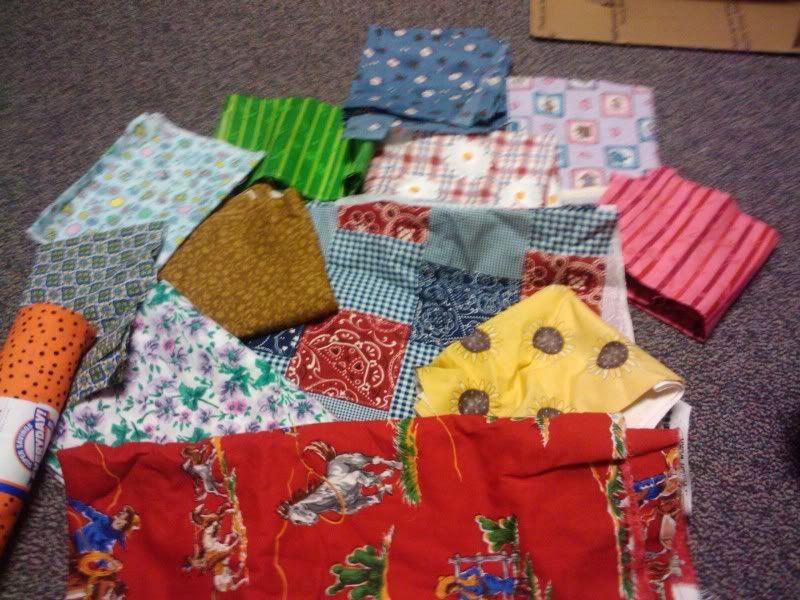 My favorite fabric. I'[m a big BIG horse person so i'm super excited about the red fabric