I received from Lindsay614! As soon as I find my card adapter I will post pictures. Everything is amazing, I was spoiled!
Edit: A friend stopped by so this took longer than I thought! Anyways, be amazed at the awesomeness of everything!
First, the package had the most adorable octopus on it! (also, obligatory cat picture)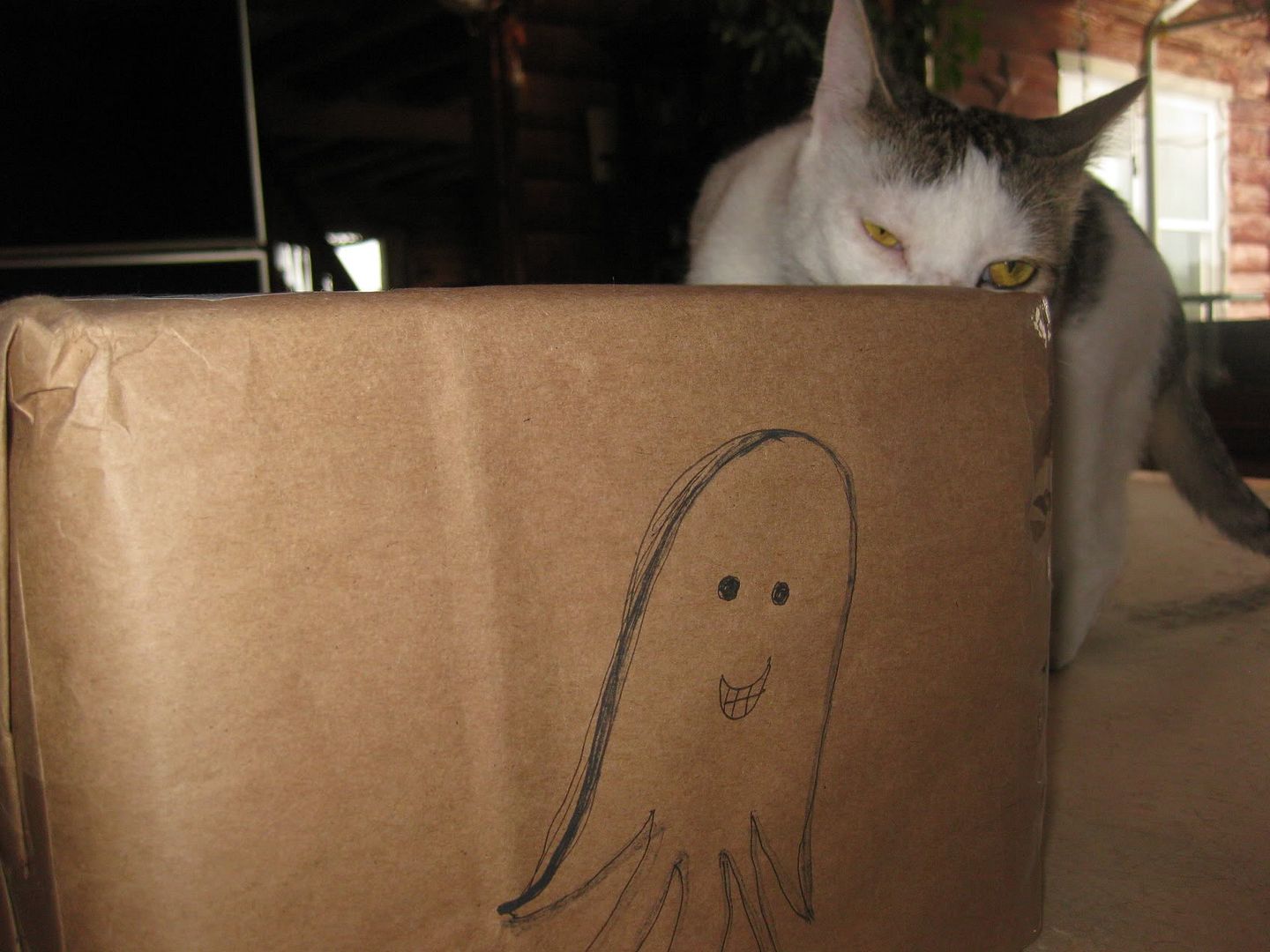 I really do have 5 cats... but apparently Izzy is the only one interested in my packages!
Group photo. Also, this is the only time Devi (my kitty!) has been interested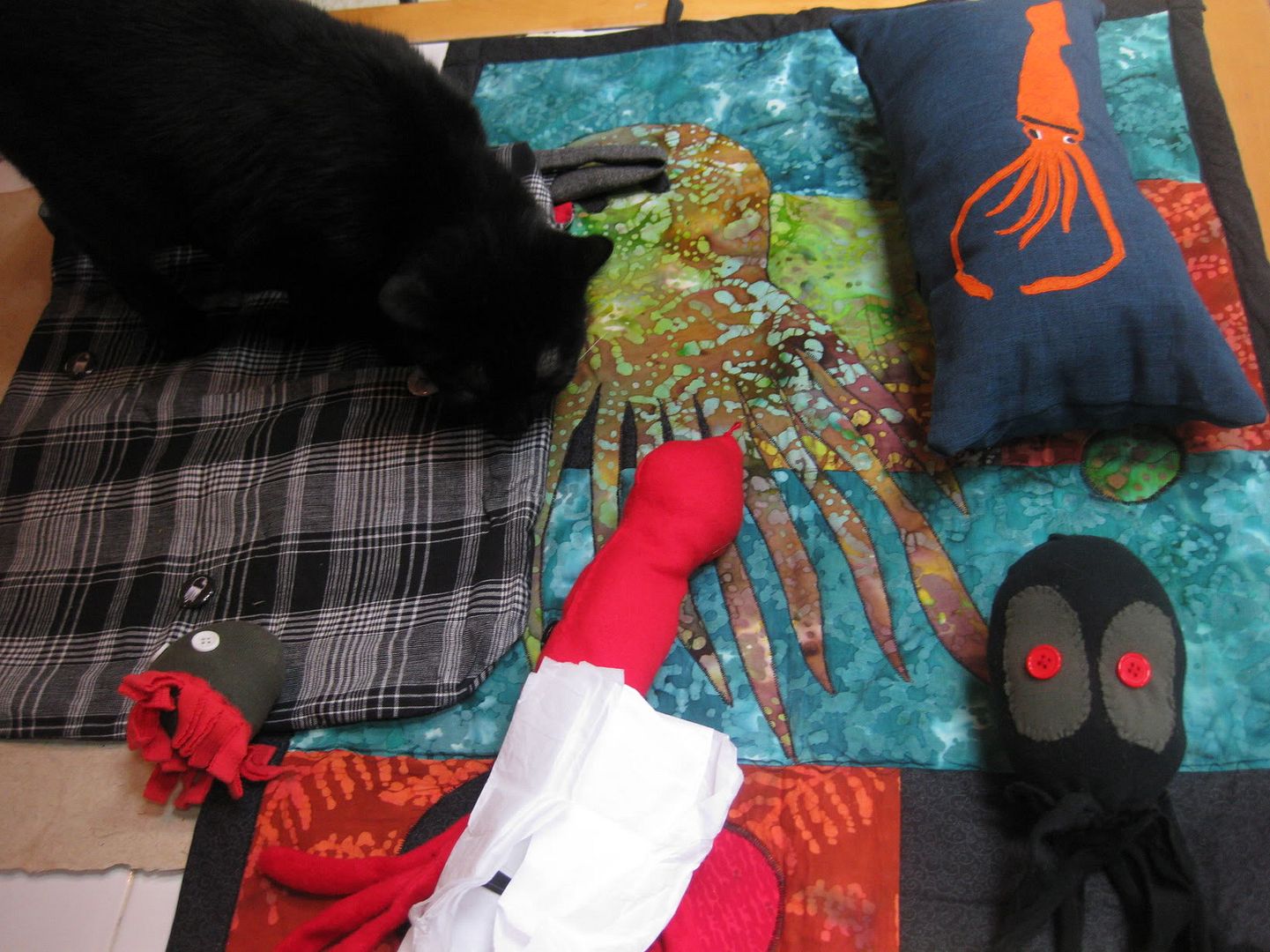 Look at all the amazing stuff!
First, I pulled this out and squeed! Yes, my cats thought I was strange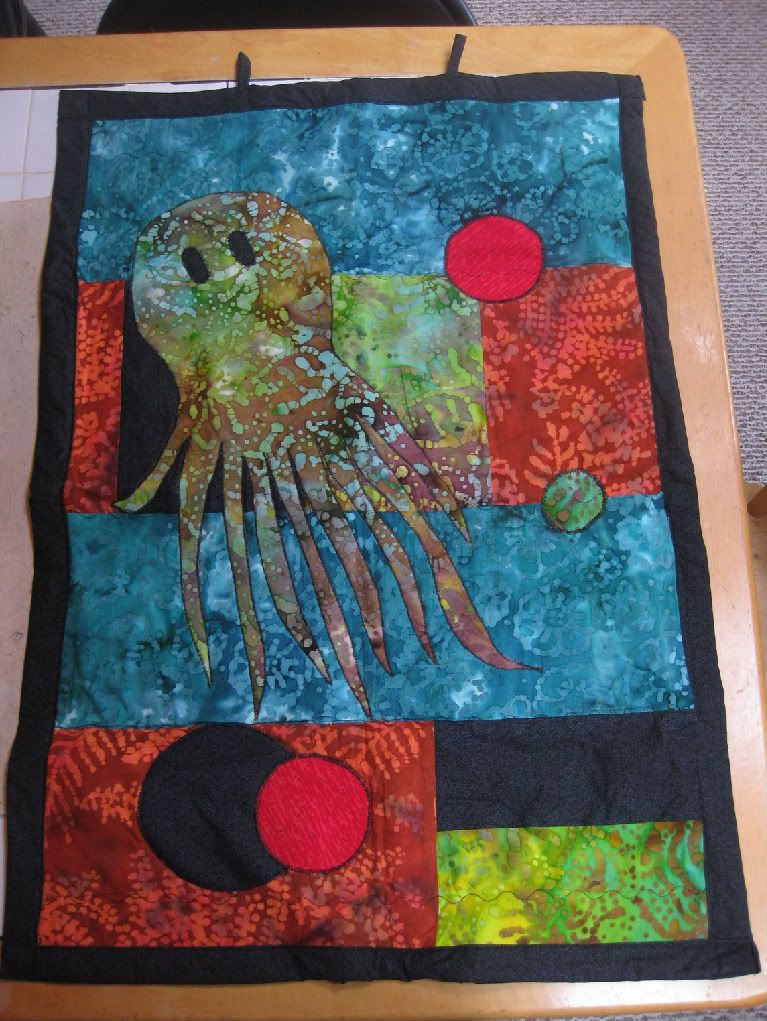 and a close up: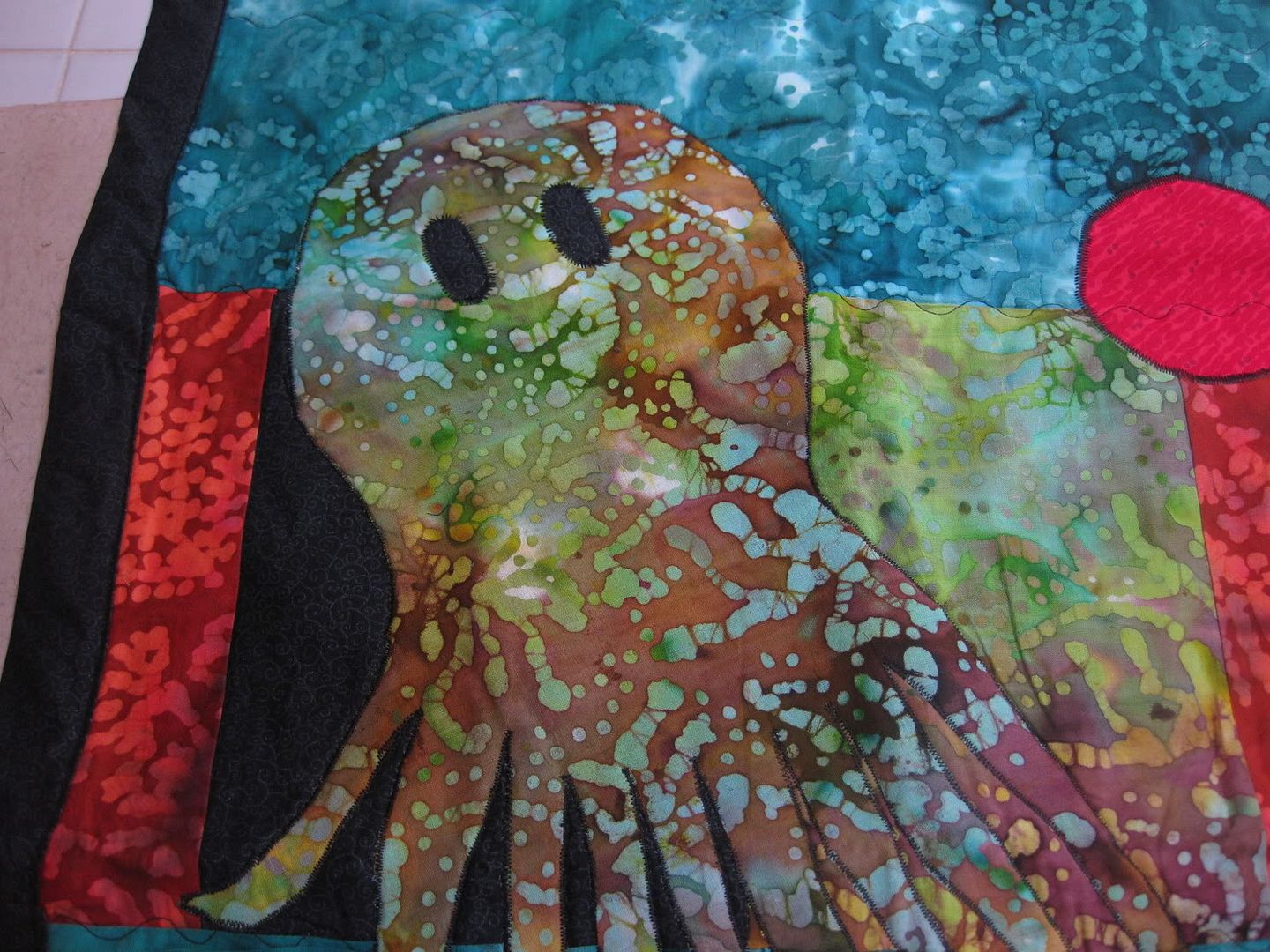 Its a mini wall quilt! I love it so much and it looks amazing in my room! Right now its folded up out of kitties' way since I had to shoo everyone away from it already until I can get some nails up. Serious, Lindsay, this is amazing!
Next is this amazing bag: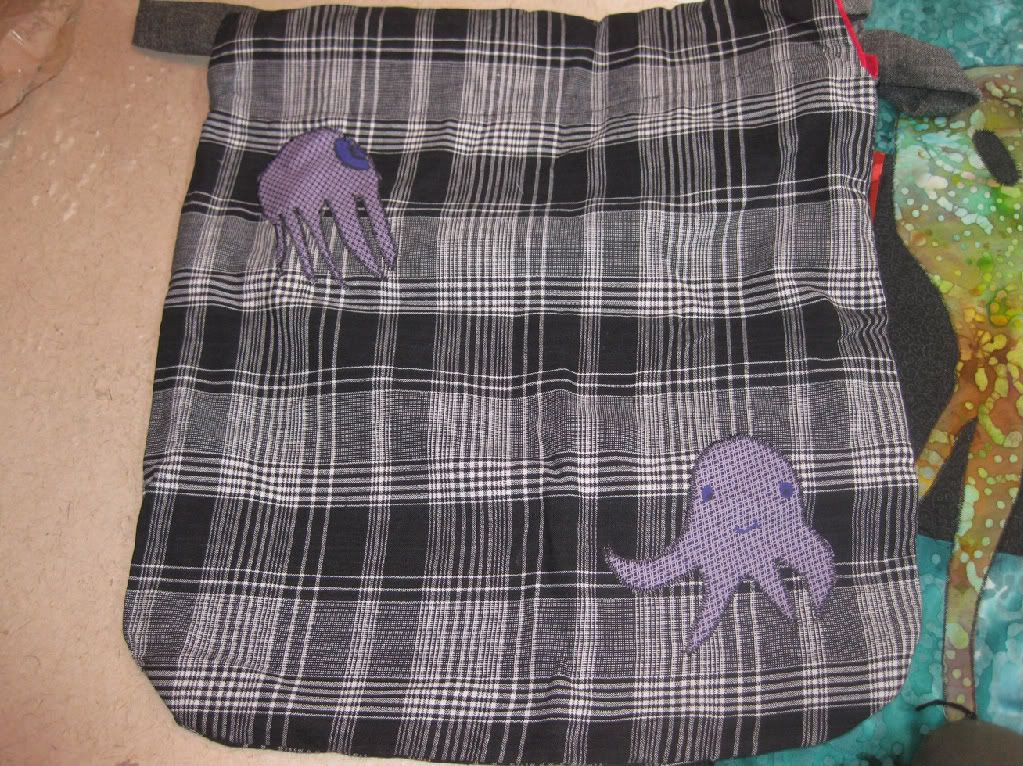 with a jellyfish and octopus appliqued on it, and some awesome button extras she bought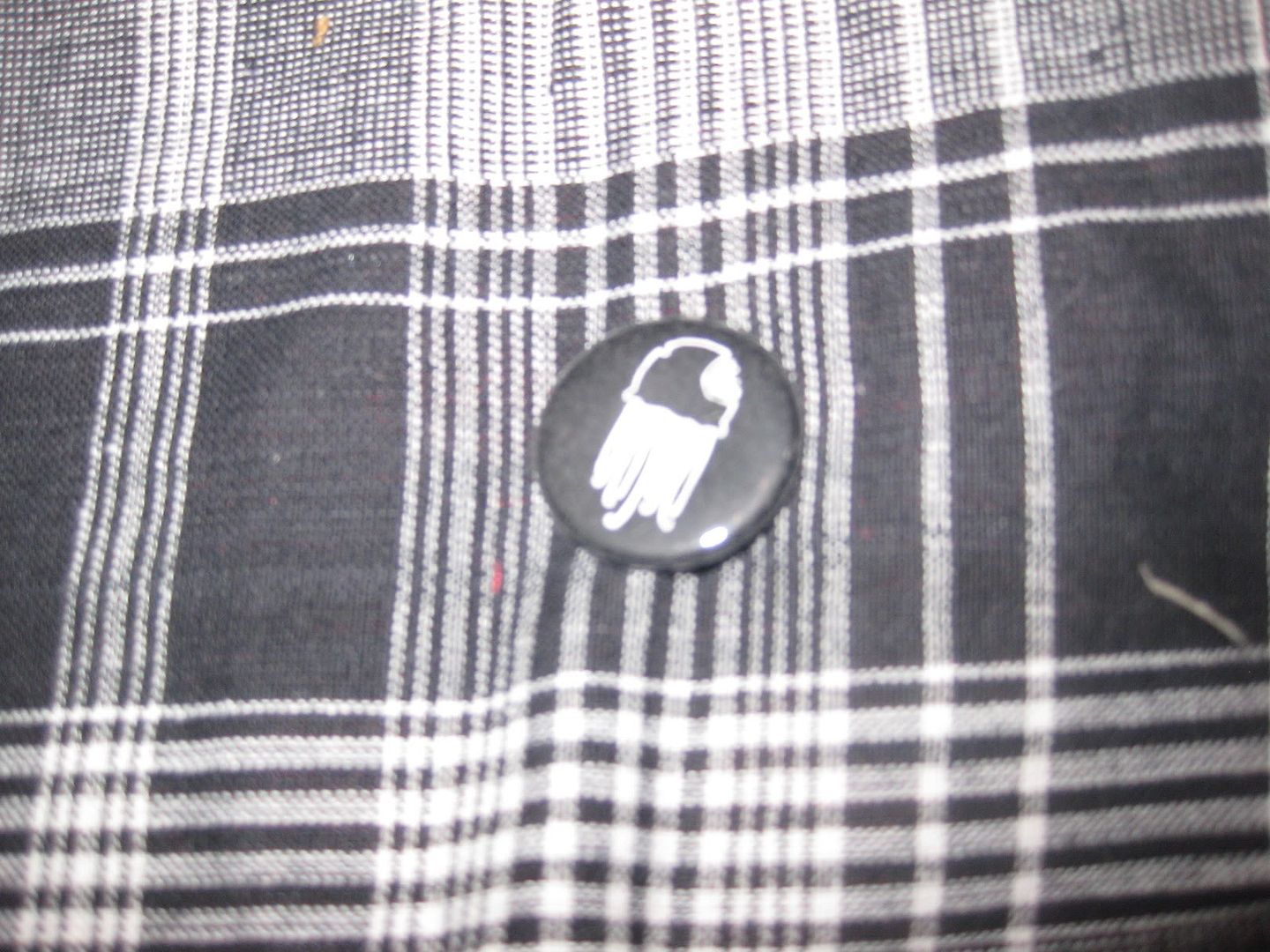 Then an awesome squid pillow: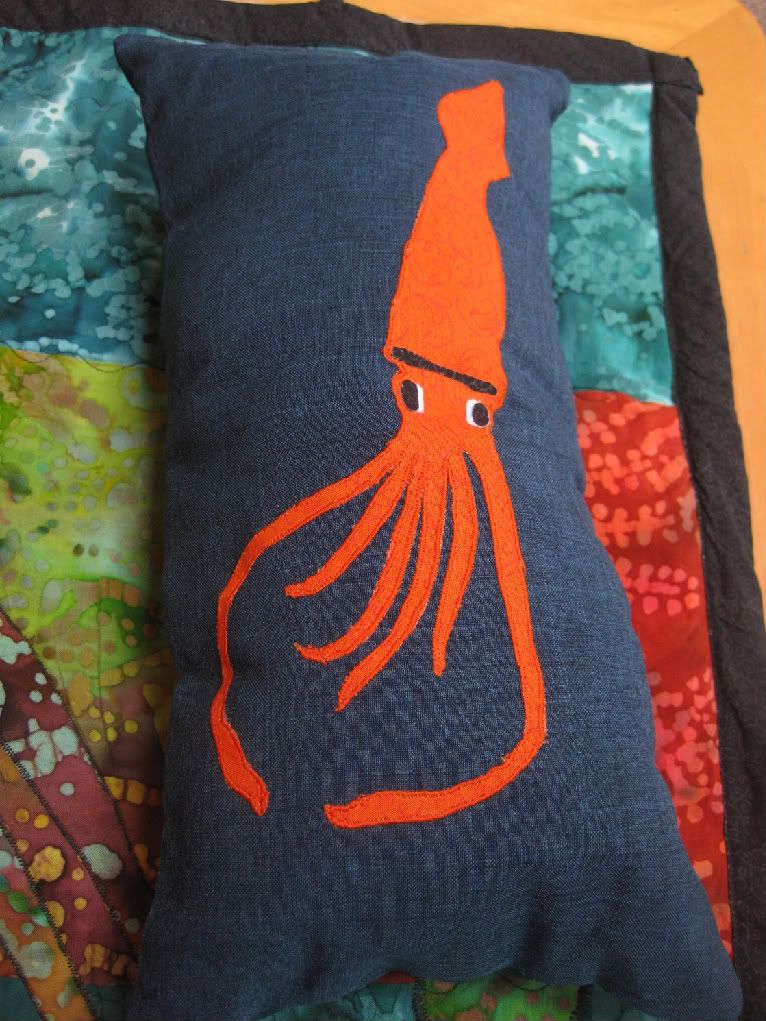 So cute!
And finally these three guys: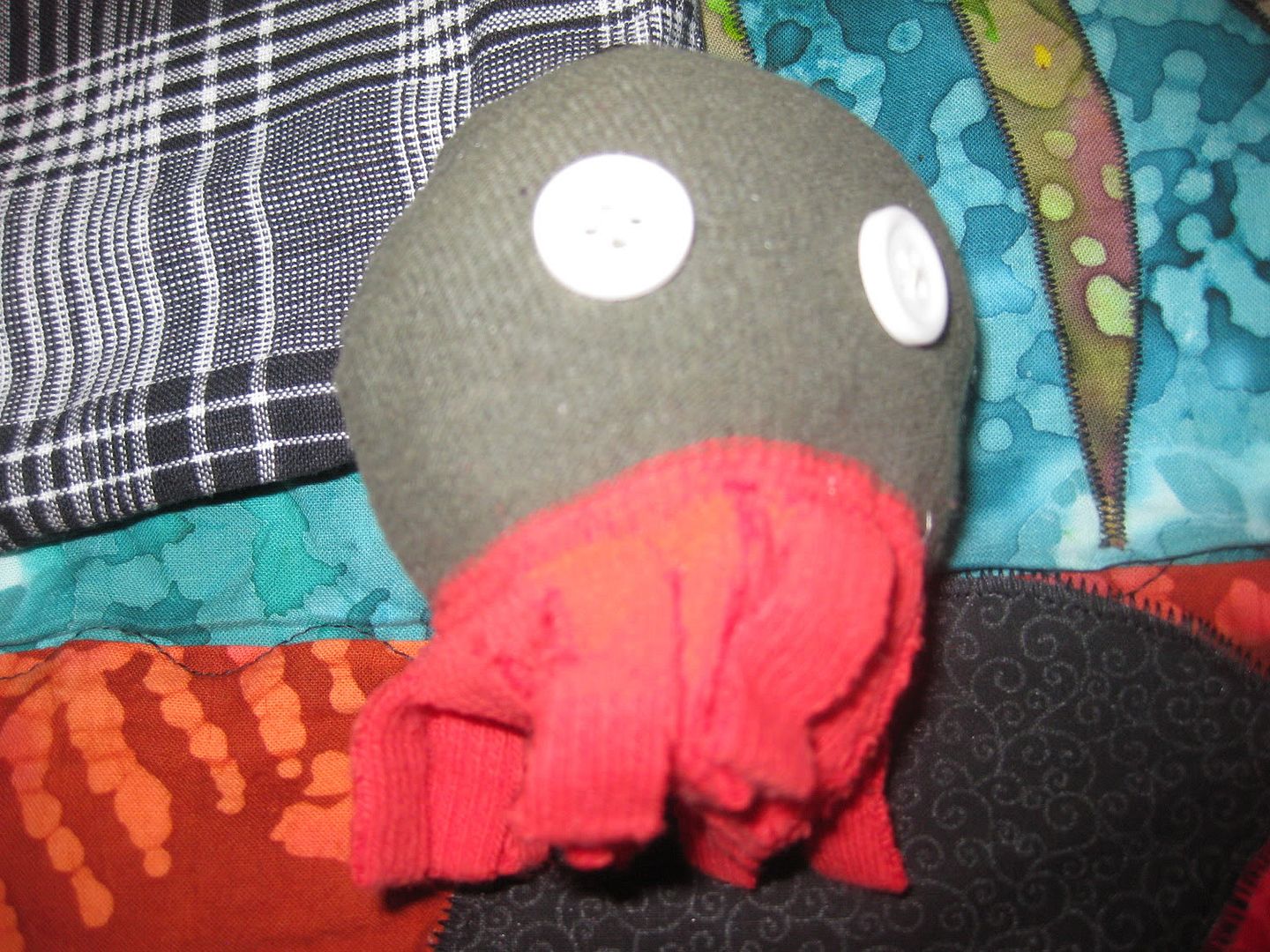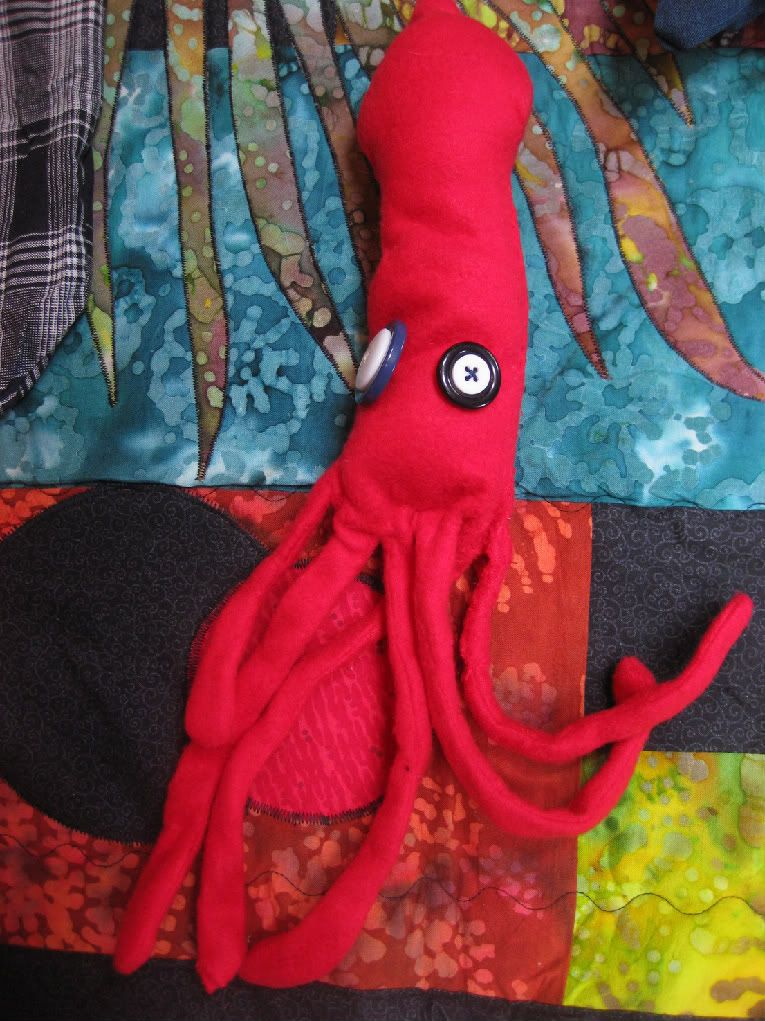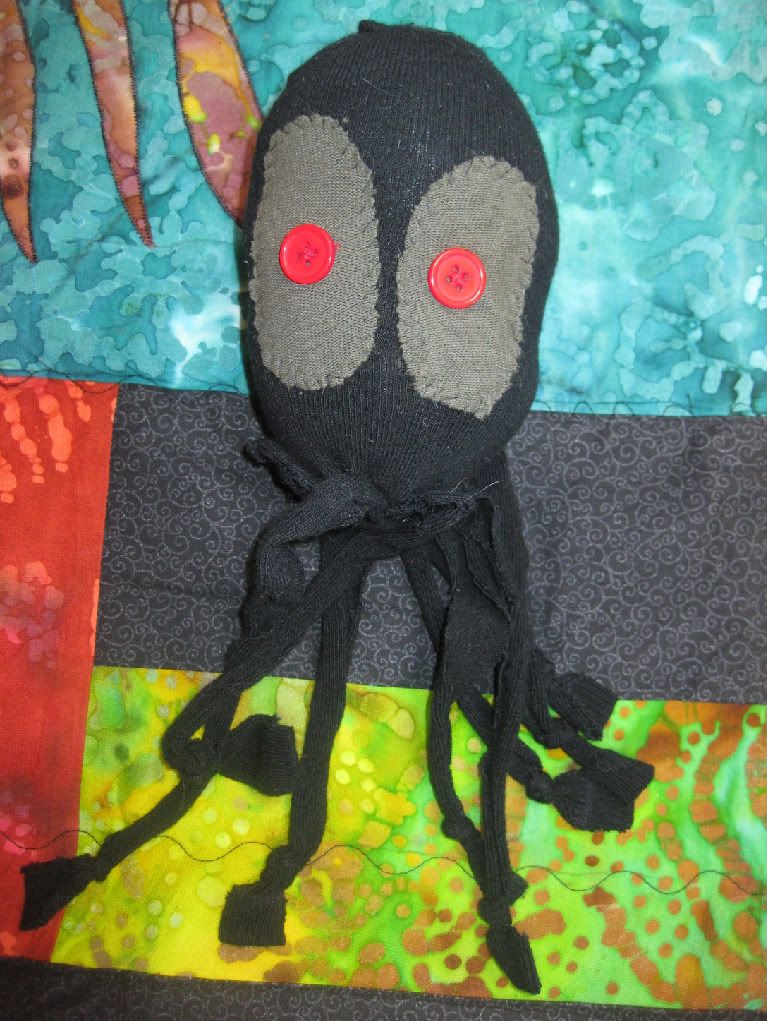 A stuffed jellyfish, a stuffed squid, and a socktopus! Also adorable and they fit in great with my room too!
Also, she sent me some really cool stickers from the same person she bought the buttons from: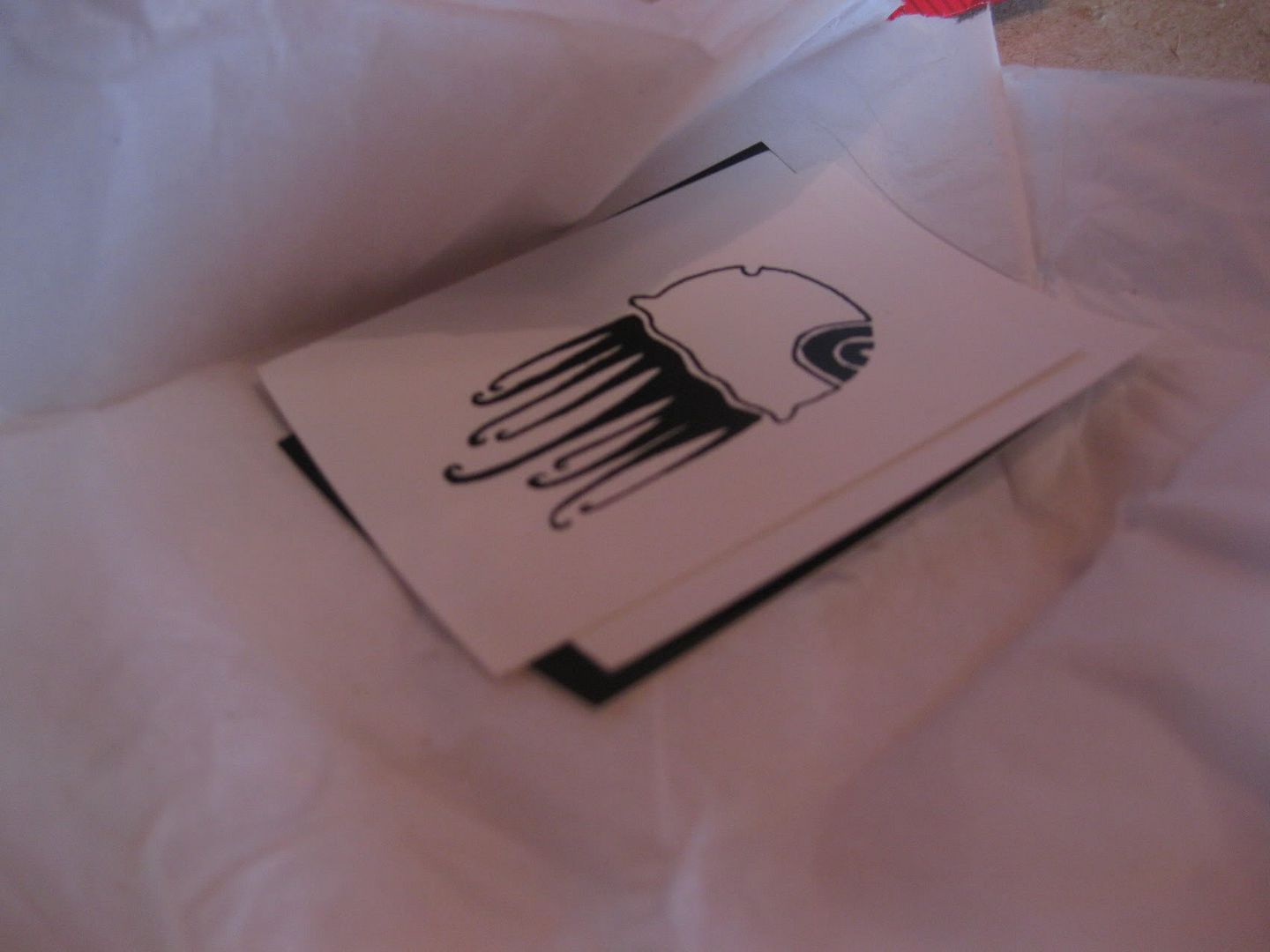 There are also black ones with white jellies on them!
Thank you so much! Everything is amazing, I was so spoiled!
Oh, and finally, another cat loving everything picture: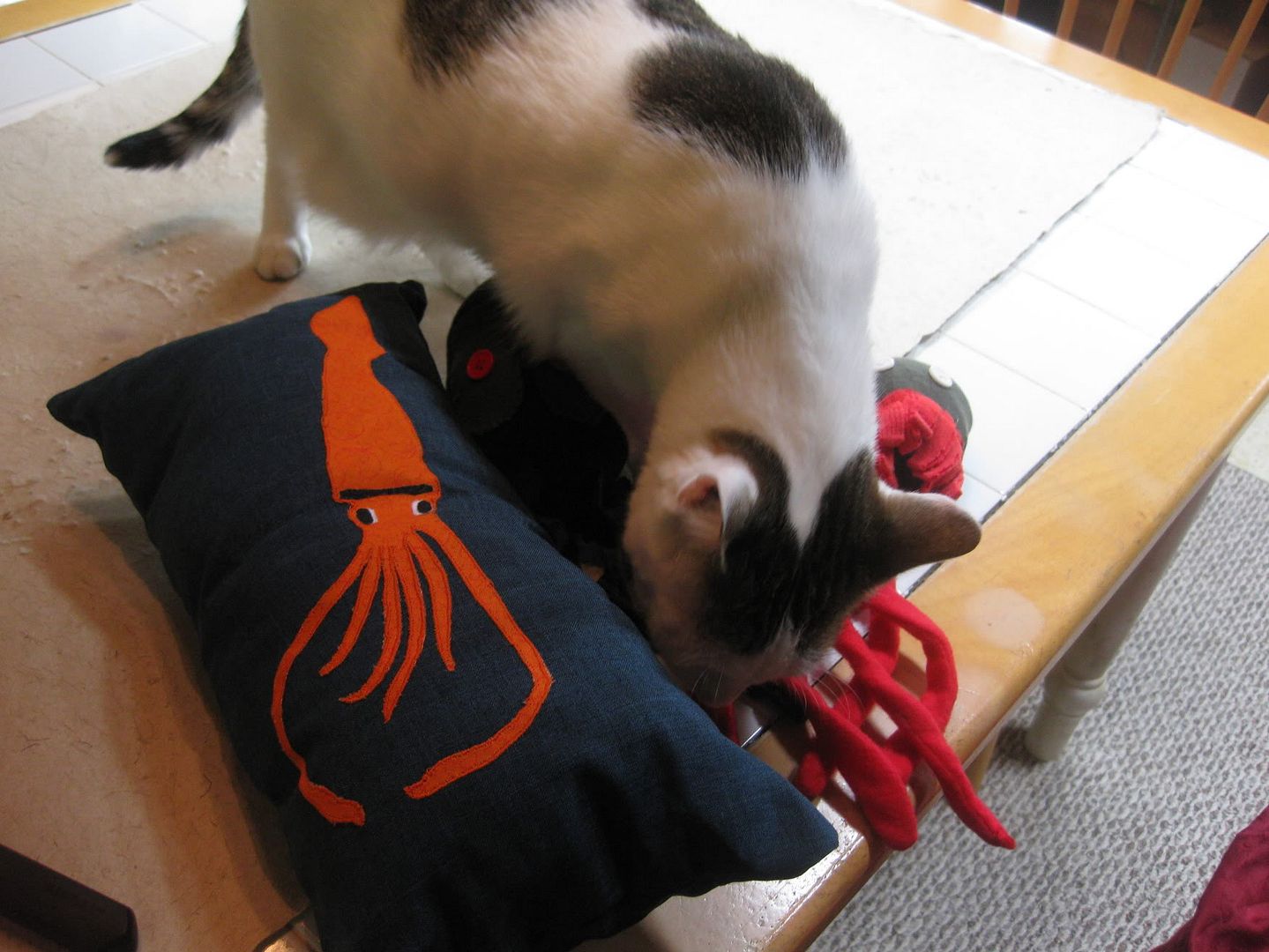 I think Izzy loves swaps almost as much as I do!