My swap partner Pixiefirefly is having computer problems.
To help her out, I am going to post the pictures I took before I sent her the package. She just moved into a new apartment and she is decorating her kitchen in Dia De Los Muertos. Her color choices are blue and red.
This is a super duper huge tea towel I found at my local fabric store. I used my embroidery machine for the decorations. ( I love my Babylock Essante
)
A cross with a sugar skull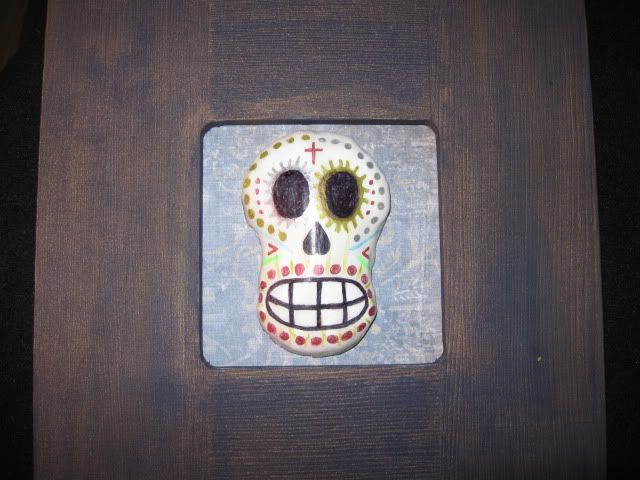 Sugar skull in wooden blue frame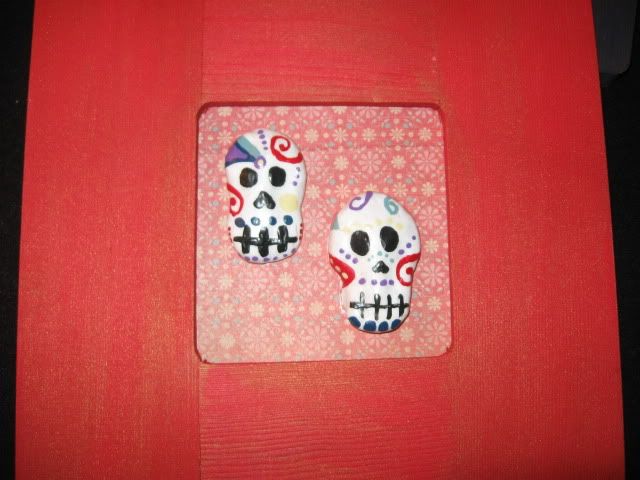 Two sugar skulls in wooden red frame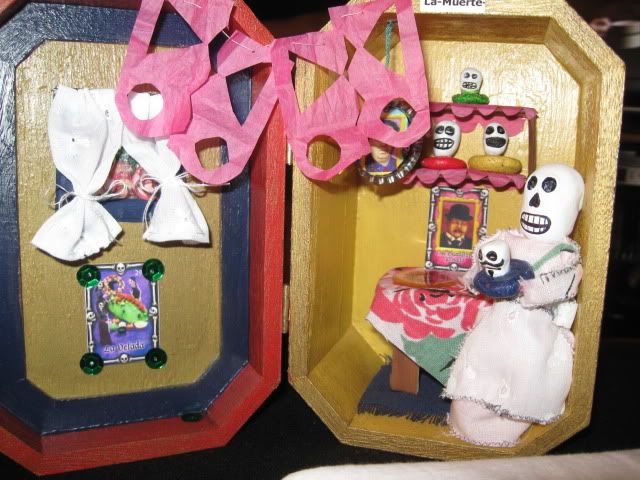 A kitchen shrine
A close up ( Yes, that man hanging on the bottlecap is Diego, Frida's husband )
Close up of window with roses, lacey curtains
Everything together
I'm so glad you like your package. I loved making everything.