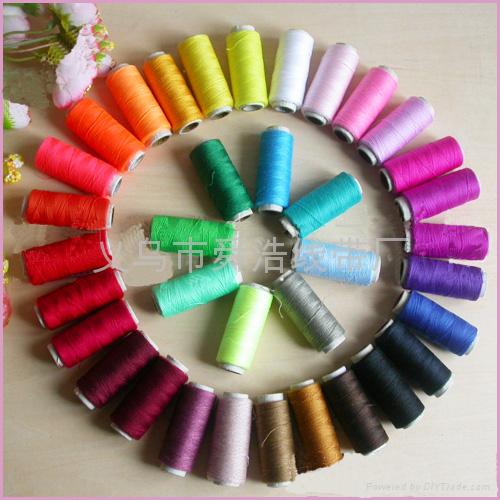 Swap name: I <3 to Sew Round 3
Craftster member who is organizing this swap: MommytheMaid
co-organizer: MareMare
Sign-up date range: 2/15/10-2/28/10
Date to send item by: 3/22/10
Limited to a certain number of people? (optional):no
Restricted to people who all live in the same country? NO
If so, which country?
Additional Age requirement?
Swap Organizer himself/herself meets these conditions:
- Has fully read the Swap Info Guide: YES
- Has successfully completed two swaps as a participant: YES
- Is not organizing more than three swaps right now: YES
- Will recruit a co-organizer or give all details to a Swap Moderator if this swap has more than 25 participants: YES
- Is at least 18 years old: YES
Swap Organizer will check each participant to make sure they meet these conditions:
- Has been a member for at least one month: YES
- Has posted at least 15 times: YES
- Has completed one swap successfully before signing up for multiple swaps at a time: YES
- Is not currently signed up for more than five swaps: YES
- Does not have any negative feedback: YES
- Participant has agreed that he/she is at least 16 years old: YES
- If yes, understands that Delivery Confirmation number is required for this swap: YES
- If no, understands that a mailing receipt copy is required for this swap: YES
Details of swap:
If you LOVE to sew, this swap is for you!
The specifics:
*AT LEAST 2 yards of fabric total (each piece must be 1/4+ yard). Please give more than one different fabric. Please make sure it is something your partner will love, not something you're trying to get rid of.
*One medium handmade item of the craft you like to sew. For example, an apron, a handbag, quilted wall hanging , set of placemats/napkins, reconned t-shirt, simple skirt, etc.,
*3-5 small items. These do not have to be sewn items, but certainly can be. This should be more of supplies, such as a pincushion, a set of purse handles, zippers, thread, general embellishments, etc. Please agree on the specific number with your partner.
*A pattern or project book. It can be the type of craft they sew, or get them motivated to try something they haven't yet. If you and your partner agree, this can be changed to another craft tool.
If you want to participate, information to send to organizer:
QUESTIONNAIRE TO ANSWER:
Name of swap
Craftster username
Email address
Your real name
Mailing address including the country
Would you be willing to ship to an address outside your own country?
Confirm that are at least 16 years old or, if not, that you have moderator approval(YES/NO)
Things you sew:
Things you would like to learn to sew:
3 favorite colors:
3 favorite patterns(stripes, polka dots,etc):
Craft you would like to receive:
Colors/patterns you dislike:
Supplies you want:
Supplies you DON'T want/need:
Allergies,etc:
Allergens in your home:
Other things your partner should know:
IF YOU WANT TO PARTICIPATE, REMEMBER TO SEND YOUR INFO TO ORGANIZER VIA PRIVATE MESSAGE AND NOT TO REPLY WITH IT HERE.
Also, remember to read the
Swap Info Guide
to find other rules about participating in a swap.
AFTER PEOPLE HAVE SIGNED UP AND BEEN APPROVED, LIST THE PARTICIPANTS HERE AND WHO IS SENDING TO WHOM:
PARTNERS:
MommytheMaid -- onegroovyday
Metaly Vyxen -- starmumplus
hardcoremothball -- irish_chicky
dharma_rebel -- TheSapphireMoon
Glamis -- carmenmarie
margiej -- slyfox
julie0830 -- lindsay614
maremare -- leighi123
deannalynn06 -- green r my tear$
southernstitcher -- jennilocker
ThePlaytipusProject -- imaafundork
fusbdgt -- eye_on_sparrow
pschyonmemphis -- lique
frosty772 -- rae-mazing

GALLERY
https://www.craftster.org/forum/index.php?topic=340959.0