Well I've never... cosplayed as anyone from an anime, but...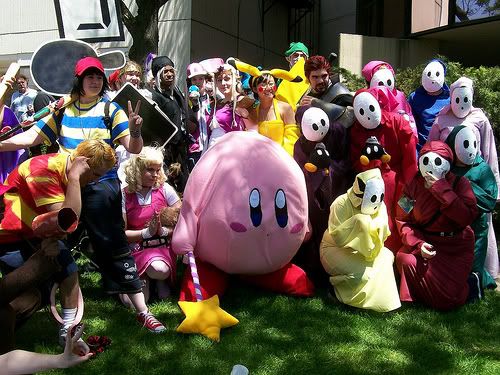 I might kind of sort of be the red Shy Guy with the crochet bomb purse in that picture.
ANYHOO! When I was looking for a tutorial here on craftster for one of my projects (and couldn't find it), I found another... and realized I had all the materials except one... and that material was on a SUPER SALE at Michael's this week...
So basically, I have an awesome, shiny, and colorful small gift which required me to leaf through about 2 years worth of Shoujo Beat magazine.
BEST. PROJECT. EVER.