My Mom talked me into taking the Polar Plunge with her and her Penguin club on New Years day.. We both needed a hot shower after being wet and cold for that long It is bout 15-20 degrees here and the Ocean well it is just freaking cold!
We did have fun but it was so damn cold. My Mom I think is a darn penguin as she was in the water swimming and having fun and you would think it was 90 out. She body surfed into the shore when she finally got out of the water..
My step dad took teh pic of everyone running into the water.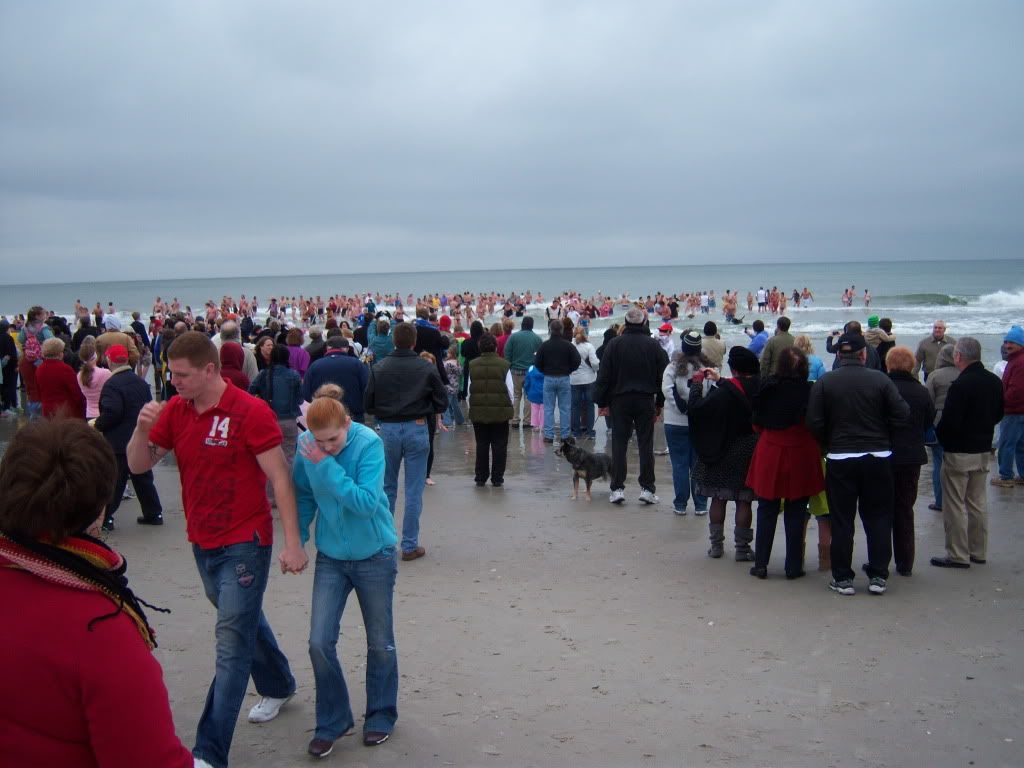 the water was so cold we were red red for hours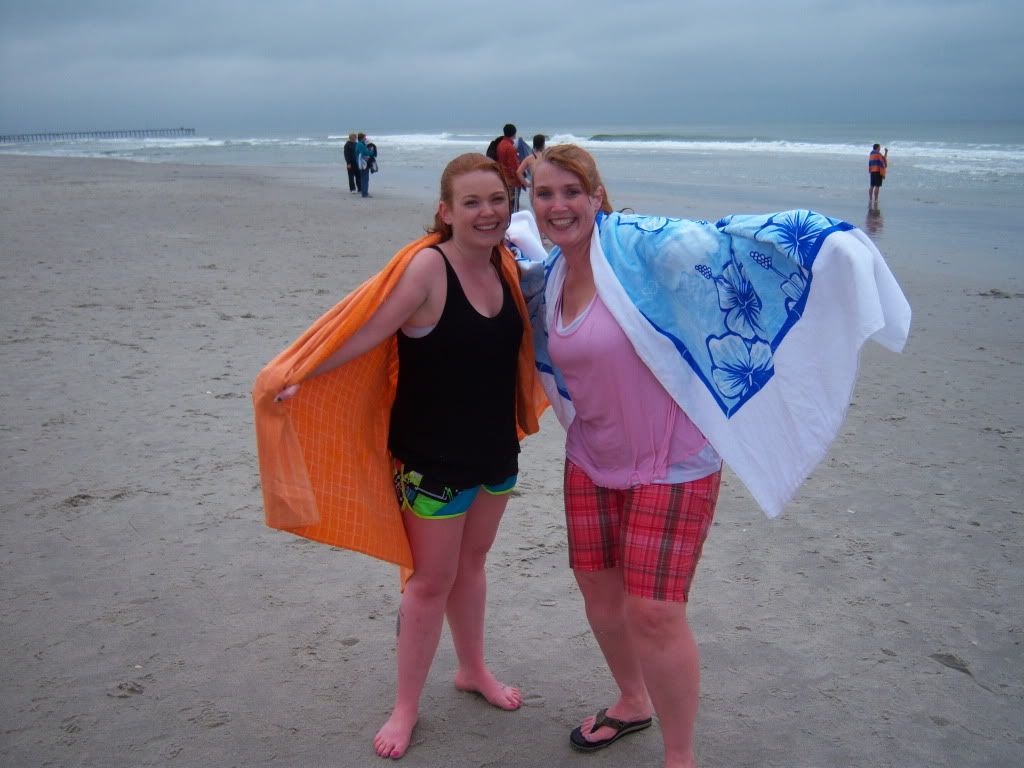 This is most of the penguins
More running into the freezing Atlantic Ocean