i got a hand delivered package to my door this morning by chickology lol whilst i was asleep
and let me tell you i was mega impressed! her art skills make me nervous!!!! im not sure what item to start with! lol
first up i received the most awesome hand painted mugs ever!!! like seriously such clean lines.. i was like holy sh**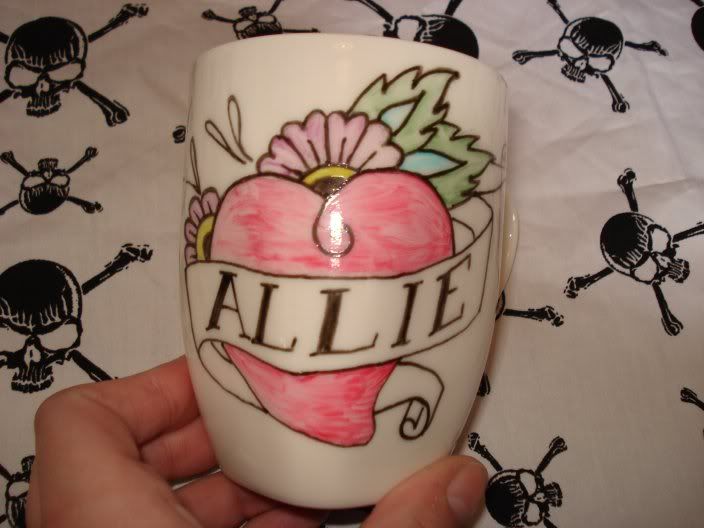 my name on the front with a nautical star on the back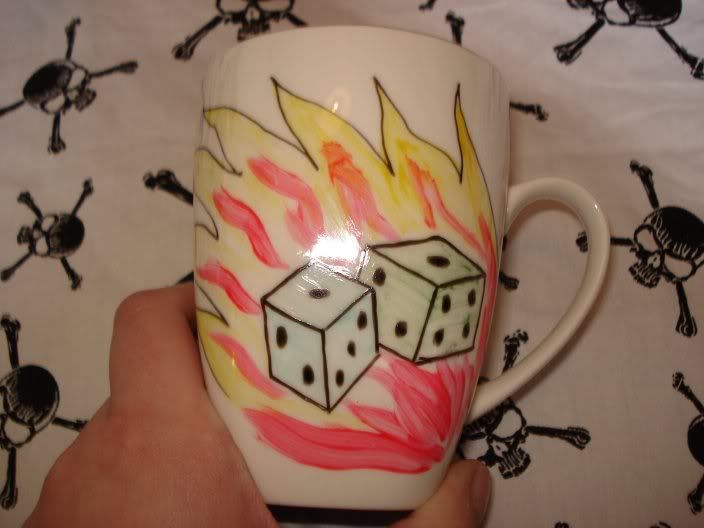 skull cherry's on one side and flaming dice on the other - based on my feet tats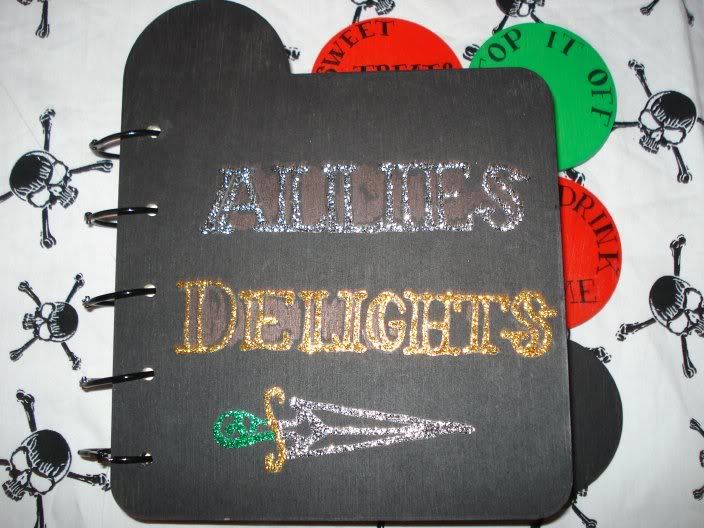 and awesome recipe folder for me to put all my fave recipes in - also includes a few of chickologys faves!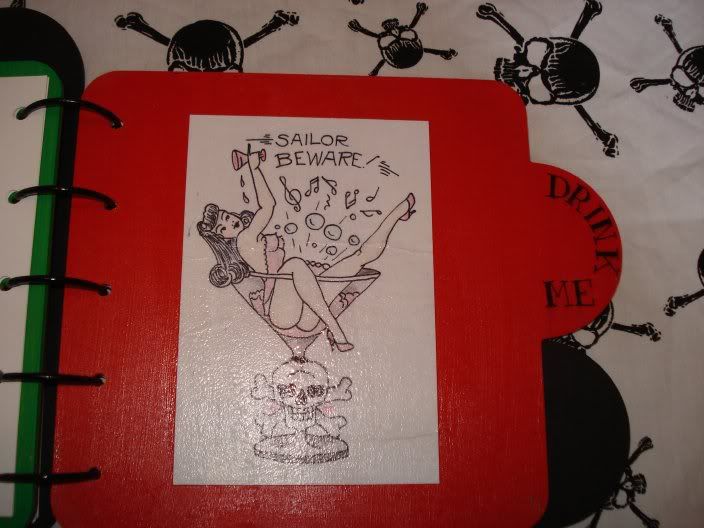 the dividers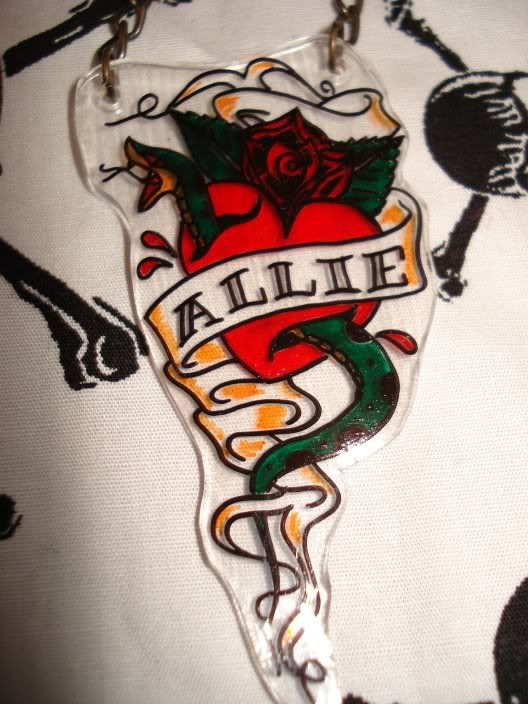 best shrinky dink necklace ever!!! i print on mine and they are never this good!!!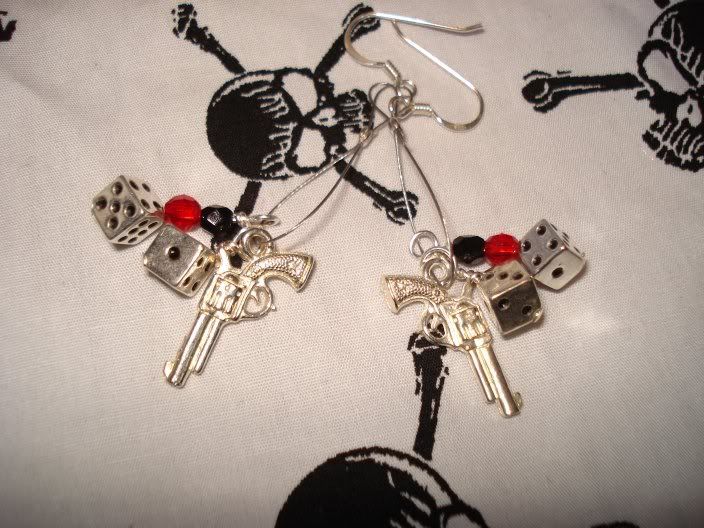 cute gun and dice dangly earrings
beaded vampire bite and blood drops necklace and earrings set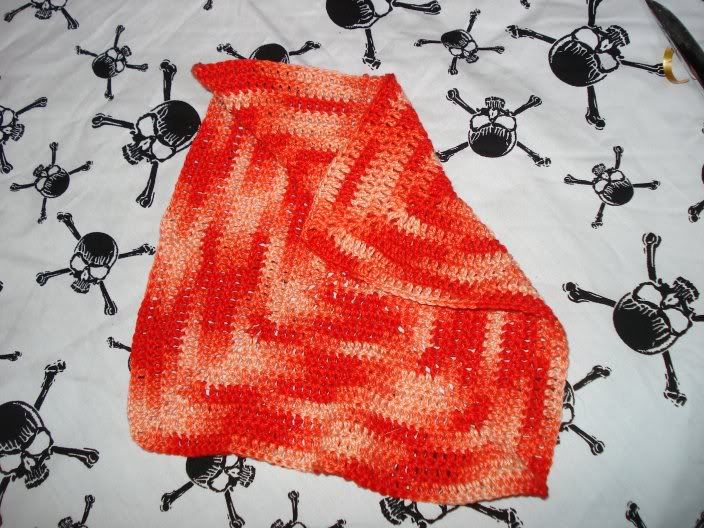 awesome crochet washcloth...
i have always wanted one of these!!!
and last but not least the most amazing koi fish jeans!!!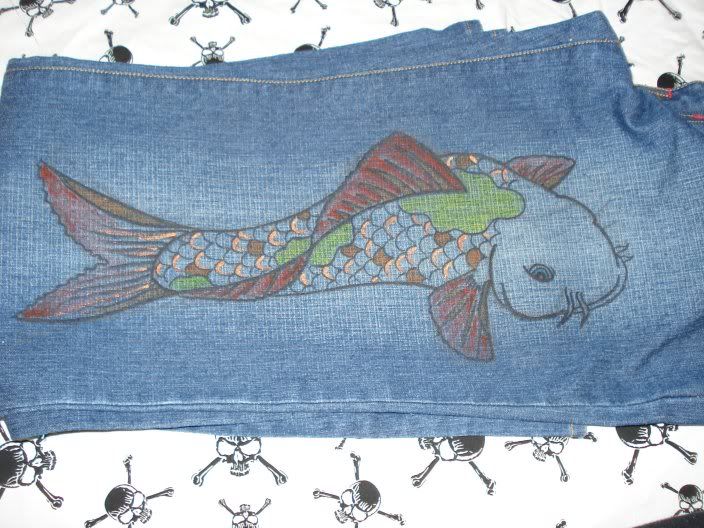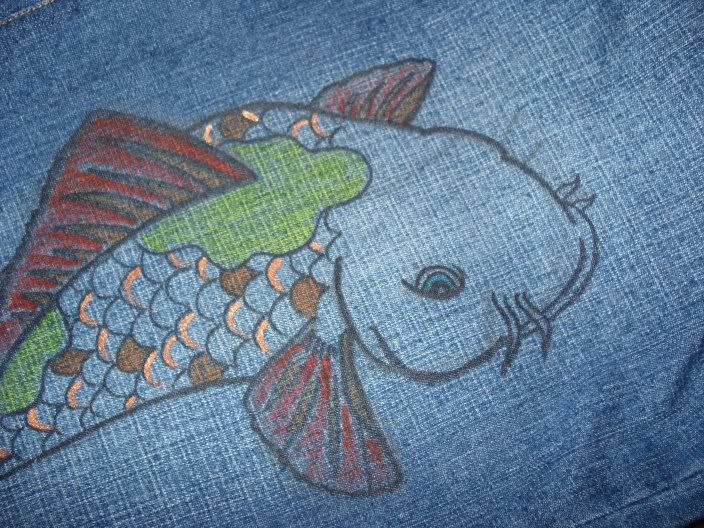 look at how amazingly perfect the fish is!!! i mean come on? chickology must be super human!!!
i love it all so so much thank you chickology
you have given me some awesome stuff and a big dose of craft anxiety!!! lol