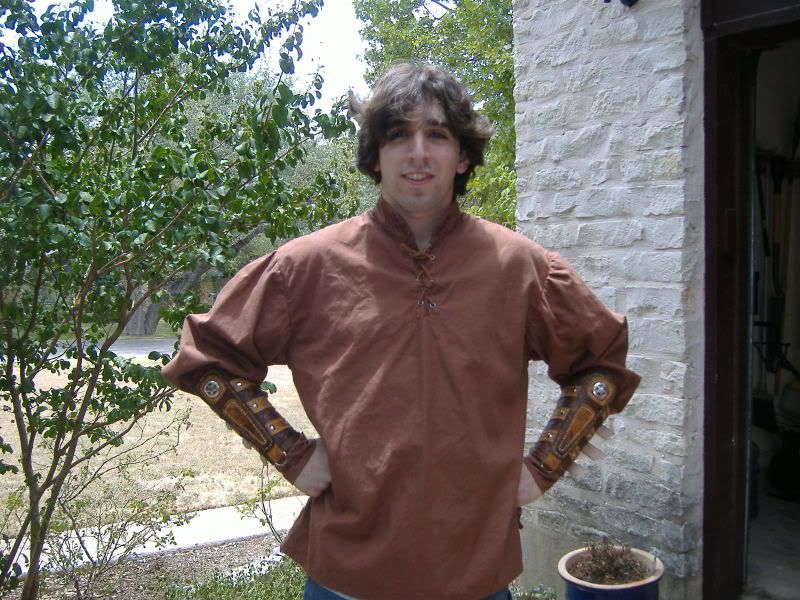 This project has a story with it, of course. I'm the oldest of three, and my brothers and I love both costumes and Narnia, particularly since growing up we always played that we were Susan, Peter, and Edmund respectively. When the movies came out we set out to make the three of us Narnia costumes! (We plan to draft our cousin, who happens to resemble the three of us strongly and is about the right age, to be Lucy for the purposes of photos.)
So technically this is still an in-process project, since not all the parts of the project are done. But I'm so excited and proud of the pieces we have completed, I just have to share!
John and I are doing the bulk of the work, with me in textiles and John in leather and armor, with Nick as Gopher and Cleaner-Upper.
The first layer is the shirt, which I made from a modified Butterick 5008
http://www.butterick.com/item/B5008.htm?tab=costumes&page=1
I used a brown cotton twill for the material, with three metal grommets for the neck closure and buttonholes on the cuffs, all tied up with a bit of leather lacing.
The embroidery was hand drawn onto the collar and cuffs using reference pics of Peter's armor:
http://costumes.narniaweb.com/pc_pevensiesfiles/55.JPG
(His motif is the Oak Leaf, so we wanted to mimic that if possible on several articles of the costume) I'm planning on doing Nick's (Edmund's) shirt in the same way, but with his motif instead)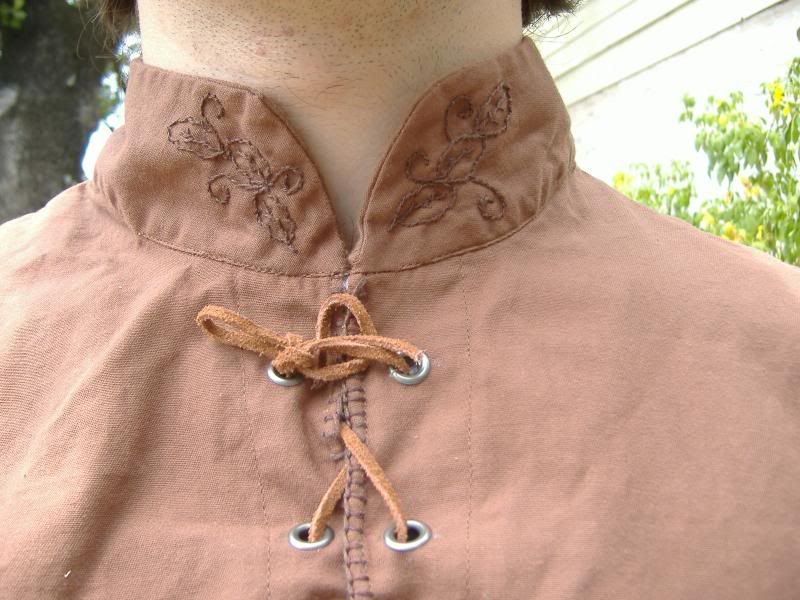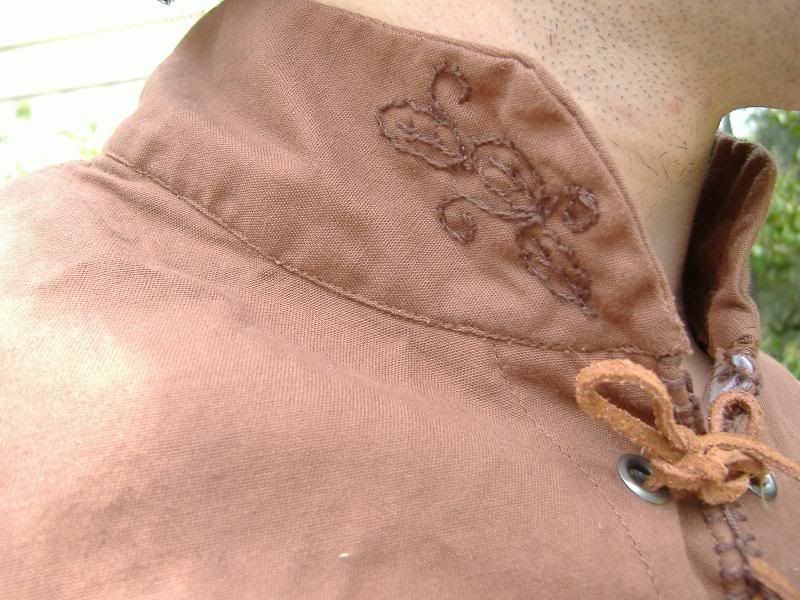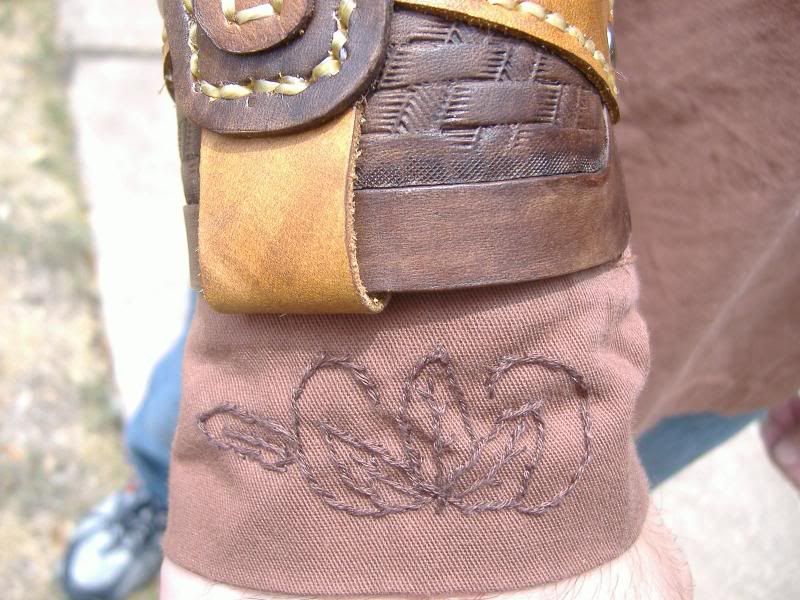 The next layer is the arm guards which I think are also called guantlets but I'm not totally up to date on all the armor vocab, sorry. John patterned, tooled, dyed, and constructed these by hand by himself.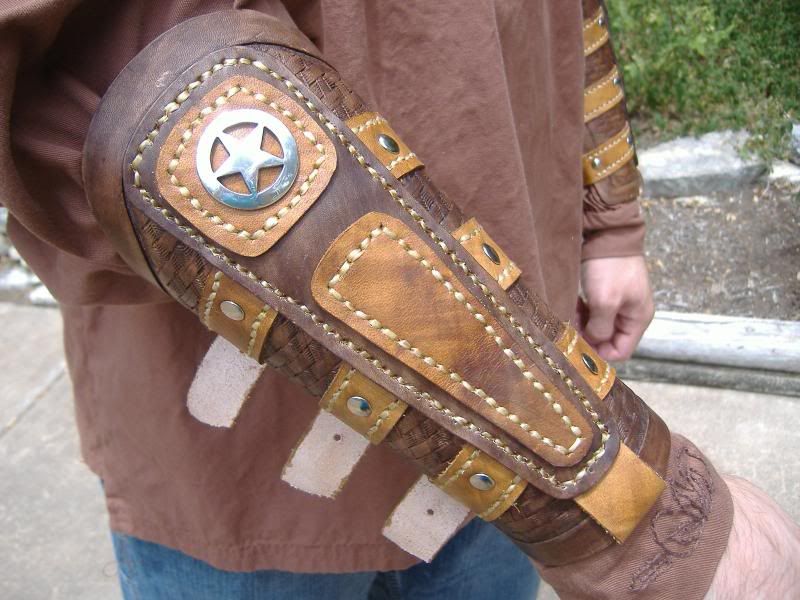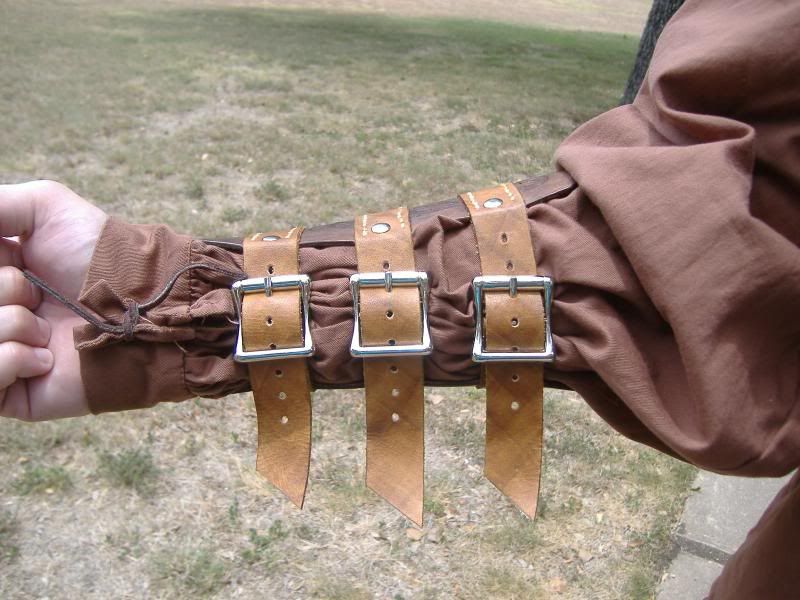 Then the next layer: CHAIN MAIL
This is incredibly epic. John has now completed not just one but THREE complete chain mail shirts by hand. As a computer science major at UNL, he spent two entire semesters worth of classes (He claimed it helped him stay awake) and countless other hours cutting rings and making little swatches of chain mail which he later put together into bigger swatches and eventually make into the shirts.
This shirt is made from aluminum. John buys quarter mile spools of aluminum wire, uses a home-made cranking machine to wind it into a long spiral, then clips each ring off of the spiral into hundreds of rings. Then it's just a matter of using two pairs of needle-nose pliers to bend them together.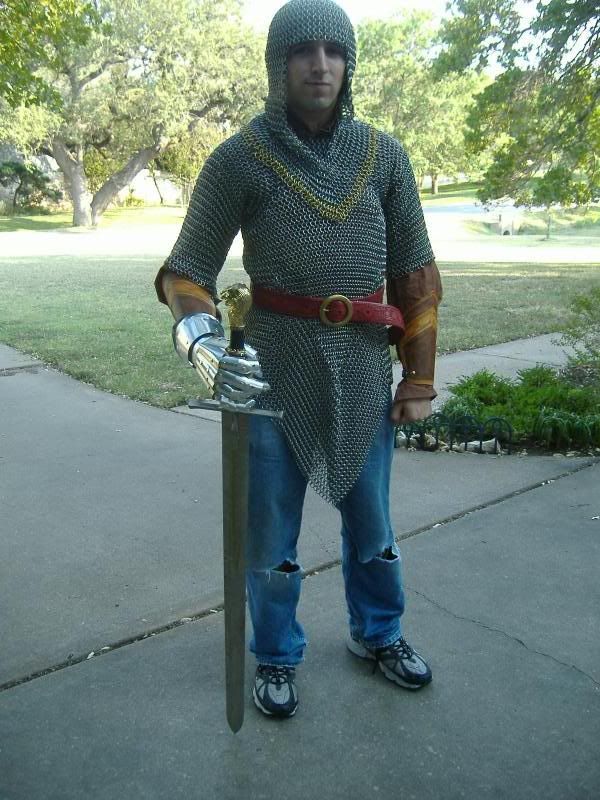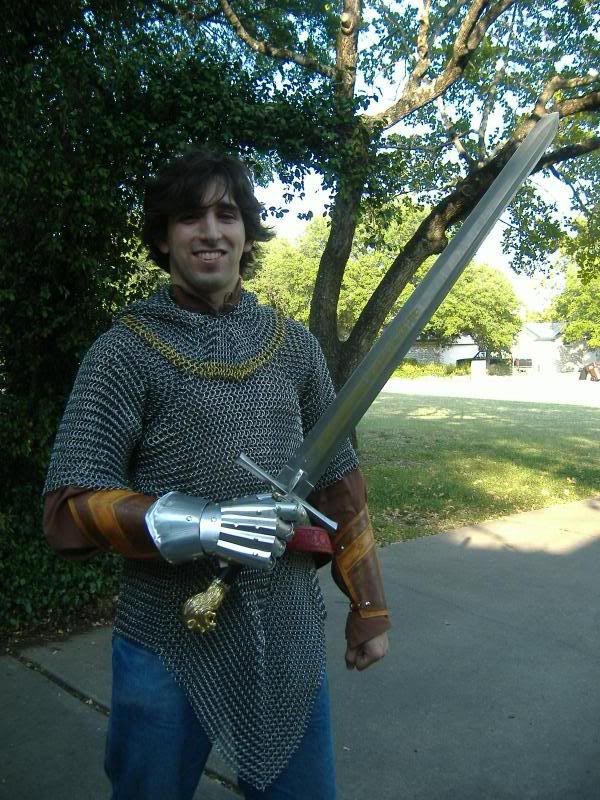 Then is the belt, which John also cut, tooled, and dyed: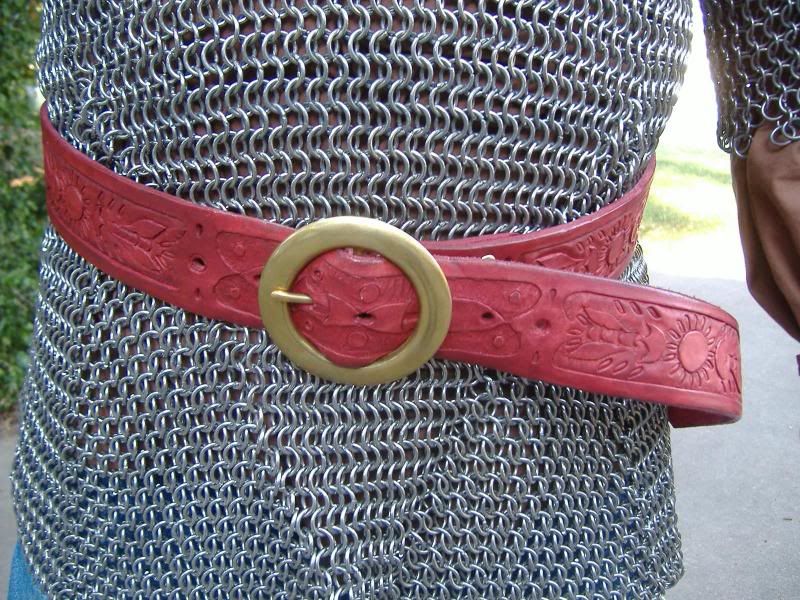 Here's a shot of the production of the belt: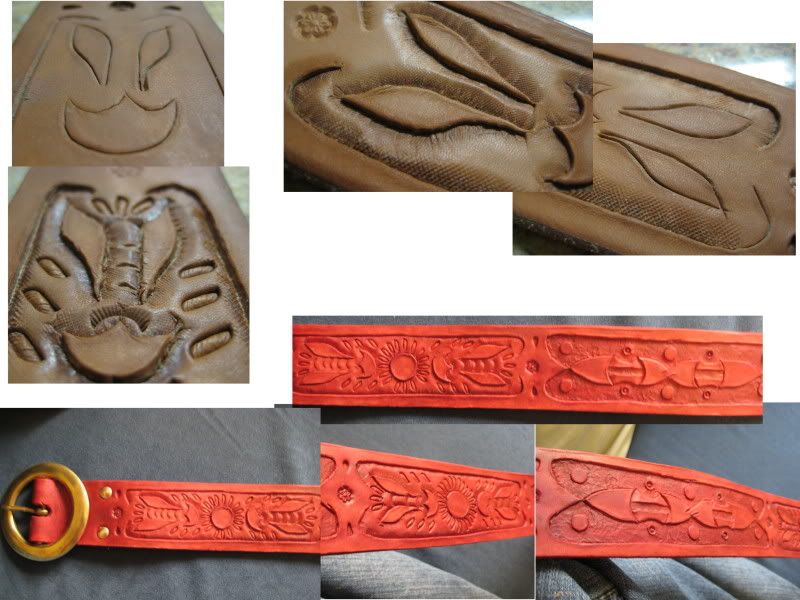 He's also working on making the plate armor gloves too. The one he's wearing in the pics is made from aluminum, and is just a prototype. The sword he's holding was bought at a Ren Faire and needs a lot of work, but it's a great place to start for casting a copy of Peter's sword!
And an cool-guy shot for fun:
Obviously we still have a ton to do. The red tunic will go over the chain mail and then the plate armor will go over that! I also have to make his pants.
But it's really coming along!
And so that this post isn't totally about John, here's the so-far on my Susan costume, which is just her silver underdress. (She wears it UNDER the purple dress in the movie.)