I stenciled a few different shirts for me, my sister, and a few of her friends to wear to the midnight show
For the words on the bottom I used freezer paper because I was only going to use them once each, but for the crest on the front and the 6 on the back I used transparency paper and after cutting whatever I needed out, I sprayed the back in an adhesive spray. I used just ordinary acrylic paint mixed with fabric medium on it.
Back of mine. Part of the front stencil leaked onto the back because I didn't place the paper between the two layers of fabric close enough to the edge. But I still really like how it came out
Front of mine.
Front of my sisters.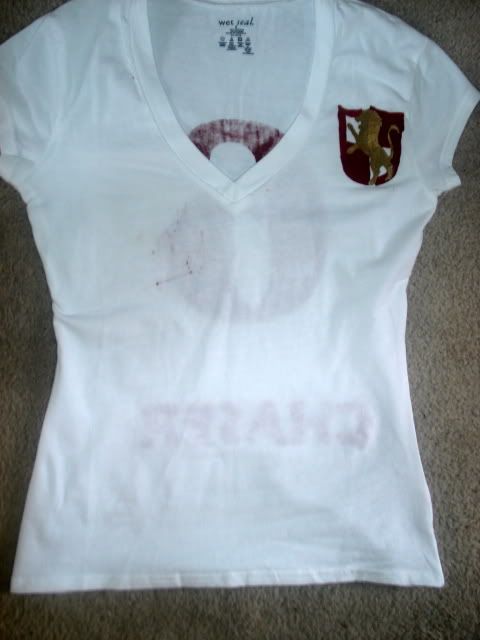 Close up of the crest.
Back of my sisters.
Back of one of the other shirts. Didn't get a chance to take pictures of the other two