I finished this about a month and a half ago but just downloaded all the pics off my cam. I used Cascade 220 in Cerise and Bernats Disco-Lash instead of a short boa yarn. The disco-lash is a pain to knit with but it looks AMAZING after.. it's eyelash yarn with little iridiscent bits.. too fun.
UNFELTED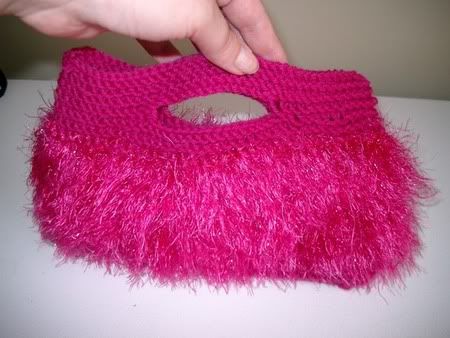 FELTED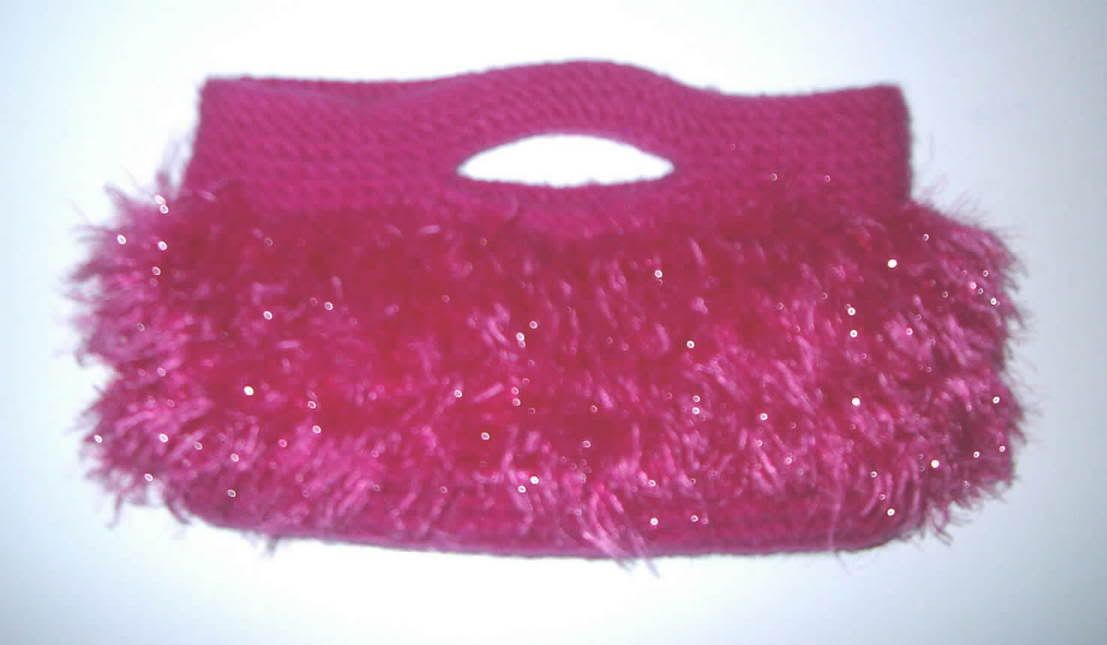 This was my first time felting, my first time knitting a buttonhole and my first time using a carrier yarn or any novelty yarn so it was a really great way to learn everything.
I'm making a much bigger one for my friends birthday with black Cascade 220 and black disco-lash (it has pink iridescent bits), and I'm going to line it with a zipper...
Thanks again for sharing the pattern!!