So, I have a slight obsession with the pantheon of Egyptian gods, especially the animal headed ones, so I decided that I would make some cuddly gods!
Group shot!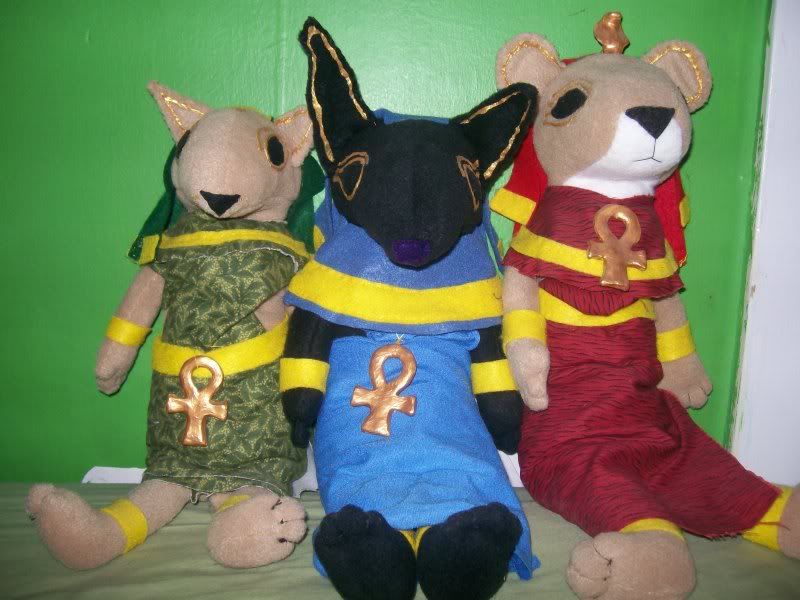 On to the individuals!
First, Bastet. She did not turn out as well as I wanted her to. Her bust is weird shaped and her nose is a little too long and pointy, even for a Mau!Egyptian cat. But here she is. I still love her.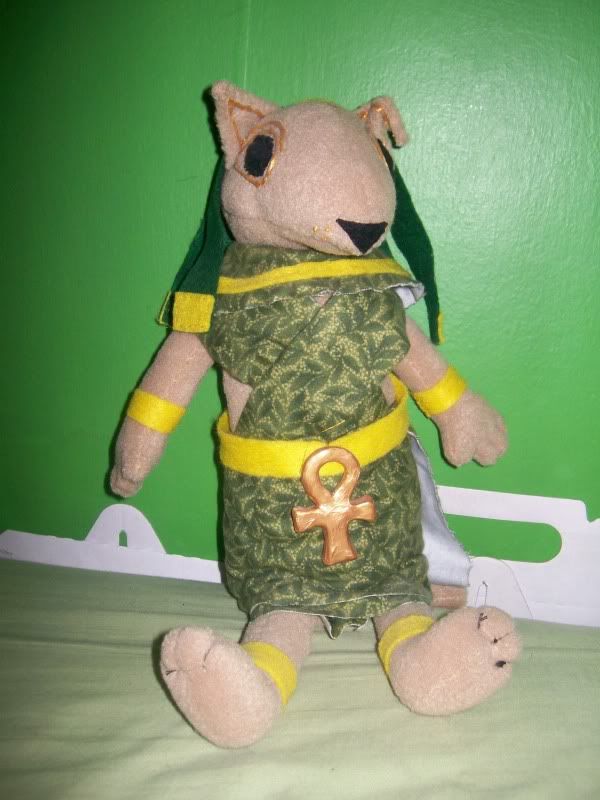 Closer . . .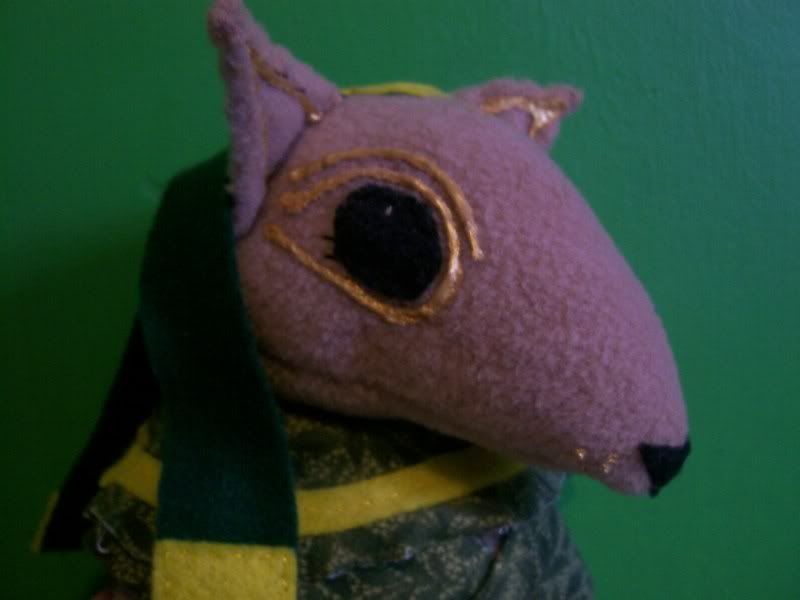 Even her whisker dots are made of gold!
And now, Sekhmet. I love the Goddess Sekhmet, and I think my little Sekhmet came out pretty nicely. She's quite tall, but I guess she likes to tower scarily over the other two.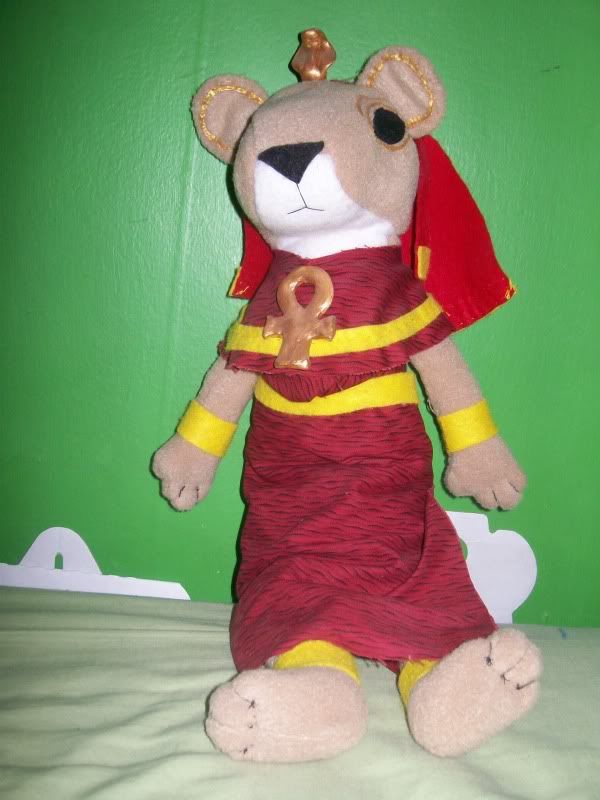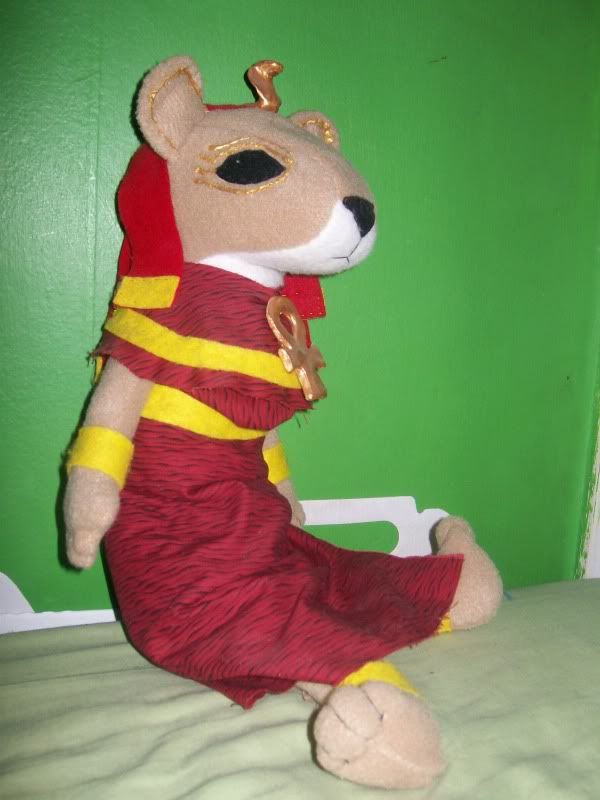 And a closer one so you can see the little gold cobra on her headpiece
With her ankh askew!
And now, my pride and joy, my beautiful Anubis. He is basically the reason I made these three. I know he's a Jackal and the god of death and embalming and whatnot, but I one day got it into my head that it would be so nice to have a cuddly Anubis doll. I call him Ani or Nubie, and he is crazy cuddly.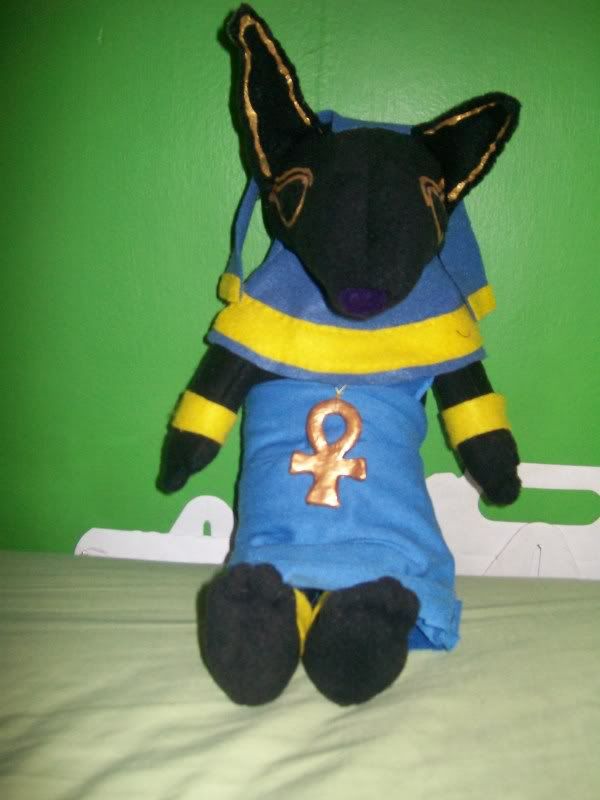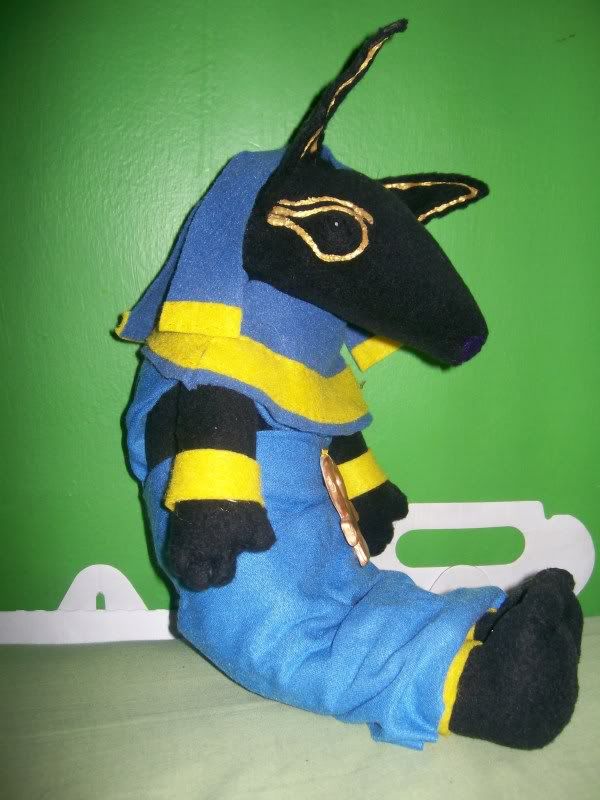 And a close-up of his pretty head
So yeah, they're not perfectly formed, but they came out pretty nicely, I think. Well, for the most part. And they were some of my earlier 3D plushies (I made these guys about three years ago, I think) and I made up the patters as I went along. Anyway, I hope you liked them!