Woooo i recieved my package from Beki! It's truly awesome!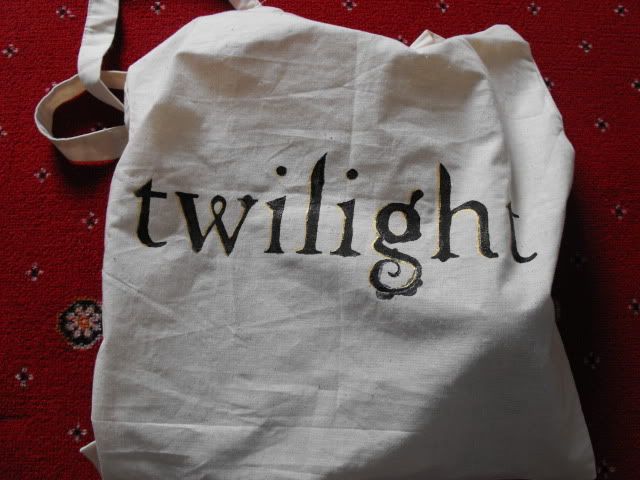 eee a really nice big, soft bag with what i think is (very well done) hand stencilling in black and sexy gold paint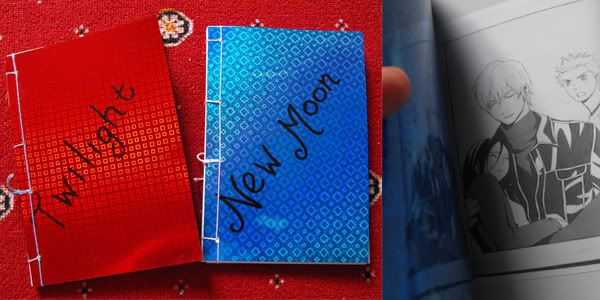 2 awesome hand-binded books with uber shiny card *eee* and inside lots of pics from the Twilight manga books. I think that's the scene where Bella faints during blood typing, you can see Mike's annoyed face in the background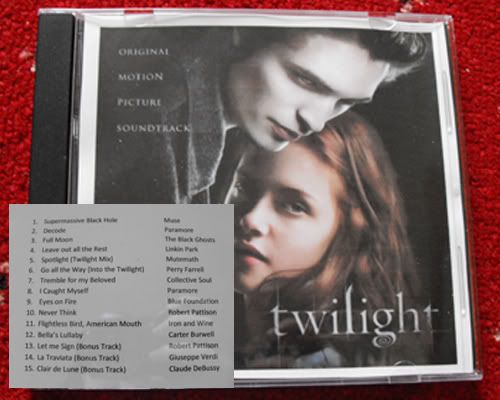 She very kindly made me a copy of the Twilight album, can't wait to listen to it! Apparently making CD's is kinda frowned upon (which sucks a bit, for reasons ull soon see), but don't worry i won't distribute the music around or anything, and i would've downloaded it anyway cos i don't buy CD's anymore.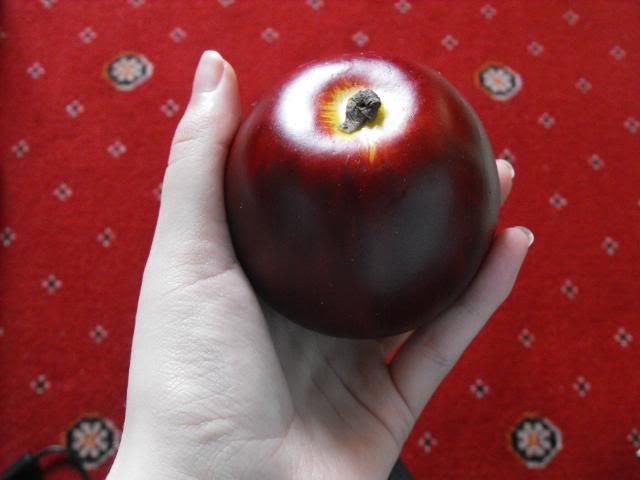 Apple!!!!! i warn you, there's a Twilight esque pose coming up in the future using this apple!!!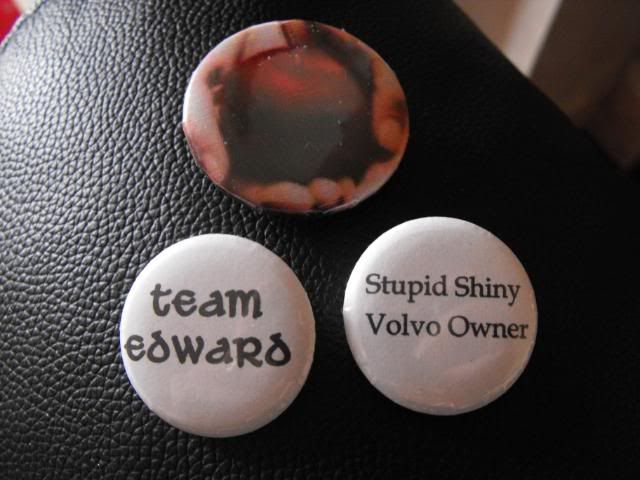 Badges! Stupid Shiny Volvo Owner!!!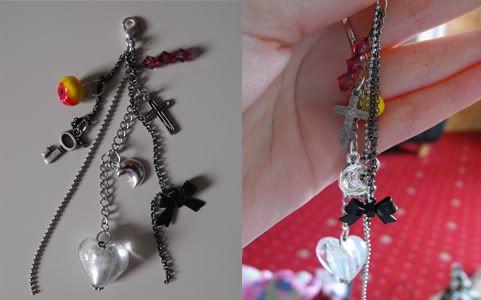 The most gorgeous, amazing Twilighty phone/bag charm. Really don't know where to put it, it's so awesome that i don't wanna lose or break it!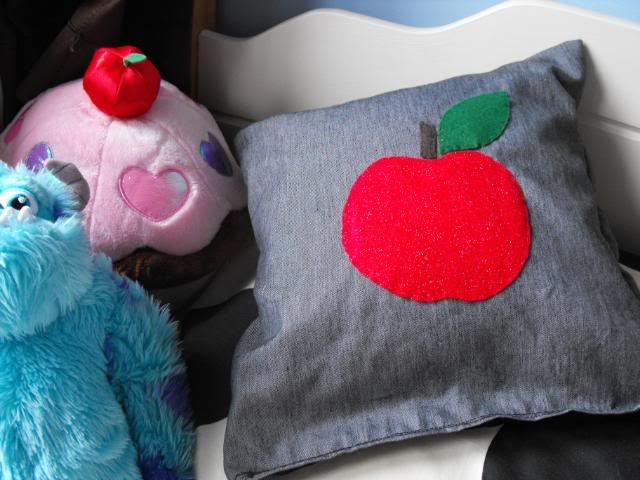 and lastly, but by no means least, APPLE PILLOW!!! it now sits on my bed alongside my cupcake cushion, Sulley and various other stuffed things! Dunno if you can tell but the apple is super sparkly, it's gorgeous. So squishy too!
Ta Beki, best swap partner ever!
Oh, and she's in Russia...right about now i think, so i shall be posting pics of her package when her sister recieves it for her.