I painted this for my boyfriend for Valentines day. It's based off of the image in my avatar which is from a bubble chamber experiment (for more info:
http://teachers.web.cern.ch/teachers/archiv/HST2005/bubble_chambers/BCwebsite/index.htm
). It's watercolor and ink. I guess it's not your typical Valentines day gift (since it's not pink and covered in hearts, although it has a good amount of swirls
) but I think he liked it (we're both science loving geeks).
It's in a 3" x 5" mat so I measured the paper to fit the frame and then measured out the mat space (that, combined with my lack of time, is why the whole sheet isn't painted--although I think I kind of like it better that way). There's also a blurry pic of it all framed so you can get the idea.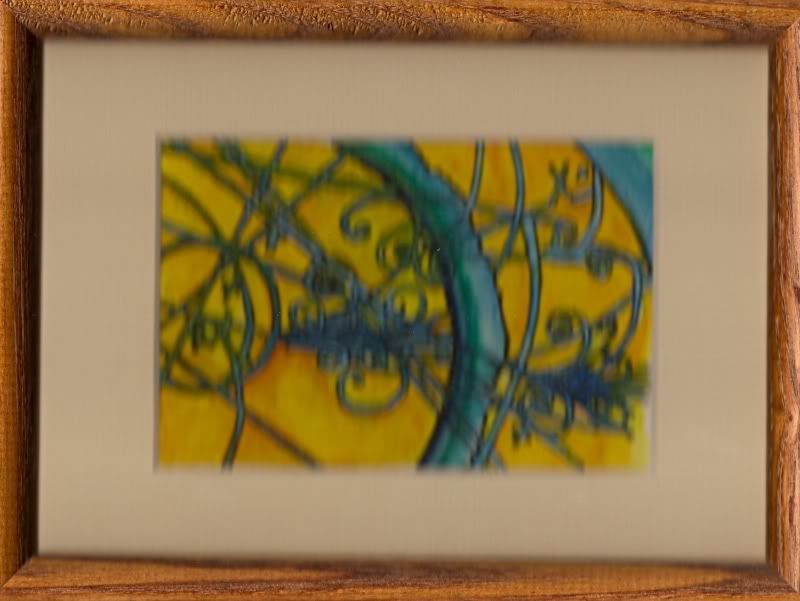 Let me know what you think!
M