I have been working quite a bit lately and here are a few of what I have done lately!!
White tips with pink smile lines and embedded hearts!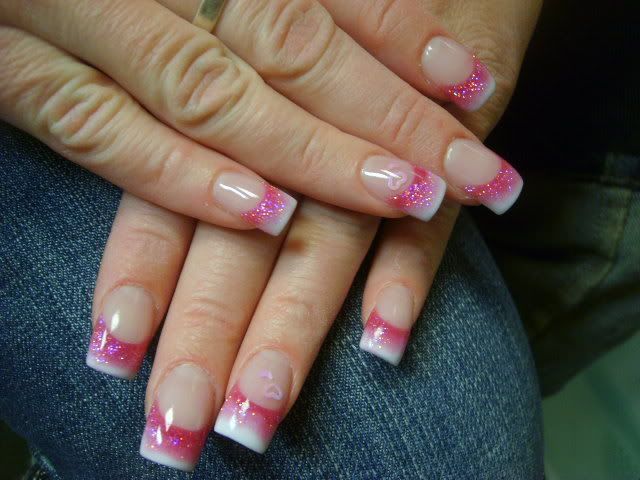 Granite tips! I mixed this color myself!!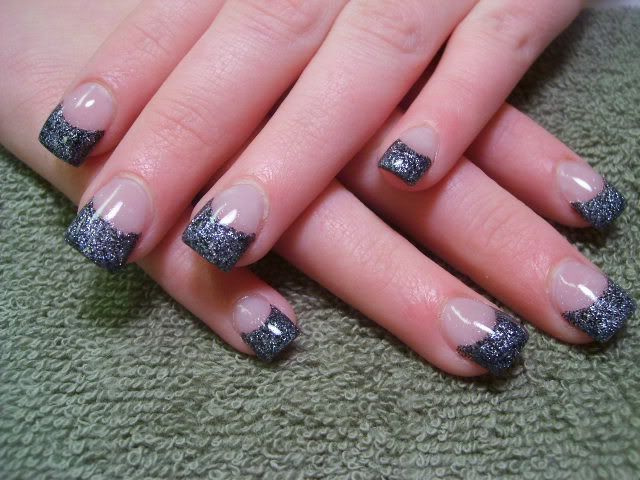 Hot pink tips with handpainted zebra stripes! I mixed the hot pink myself as well!!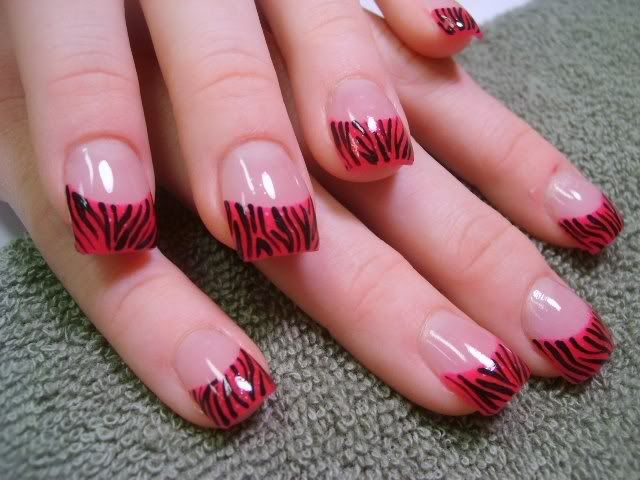 Now these are growing in popularity...somehow.... Anyway these super-flared tips *shudders* have turqouise tips (I mixed myself and they glow in the dark!!) with handpainted volcom symbol!!!