My friend Susan asked me to embroider a hoodie she purchased for her niece's Christmas gift, and I was happy to help!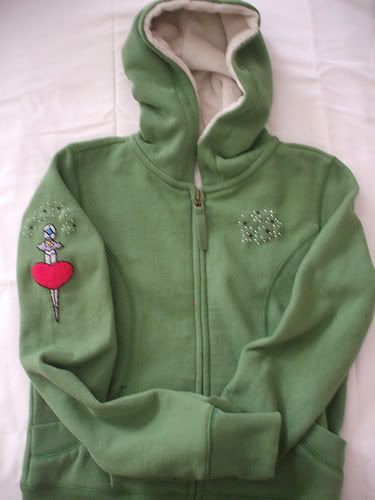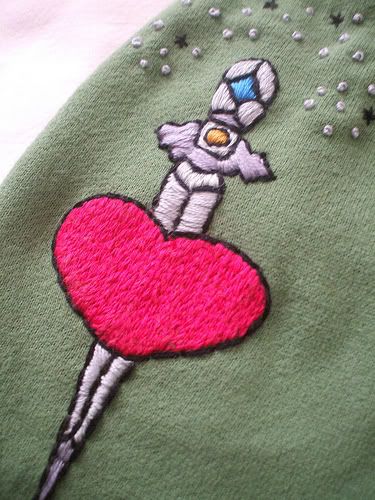 Honestly, this project took a little bit longer than I had anticipated. I think it was because I had such a small area to work in, since it was on the sleeve. Also, since this was on colored material, I decided to fill in the design, which is not something I normally do. The dagger is worked in satin stitch, and the heart is worked in split stitch, and it is all outlined with a black back stitch. I'd say it took about 5 to 6 hours.
In the end though, the extra time was worth it, because the colors really pop on the green fabric, and her niece loves it! I saw her over the weekend, wearing the jacket and she looked super cool.
Feeling inspired? These designs were selected from the
Tattoo Your Towels patterns.