confusing enough for you?
ok....... so...... let's call me a very tired and sick art kid who just finished her final for her sculpture studio. and this was it. I decided to make a dress that could turn into a tent, so I went to my local military surplus store and bought myself a handy-dandy parachute! (Let me just say, art kids+parachute=amazing. We took it into one of the crit rooms and spent an hour throwing it up into the air and then jumping under it and making a big tent. I know you did it in elementary gym class too, so you know what's up) Anyways, after the mayhem I ended up cutting it apart and making a dress.... that turns into a tent. I don't have any pictures of it up [yet] but It does work and it's awesome.
In the meantime you can enjoy my photoshoot with my bffffff who was kind enough to stand in a field in 28 degree weather at eight in the morning wearing little more than a parachute.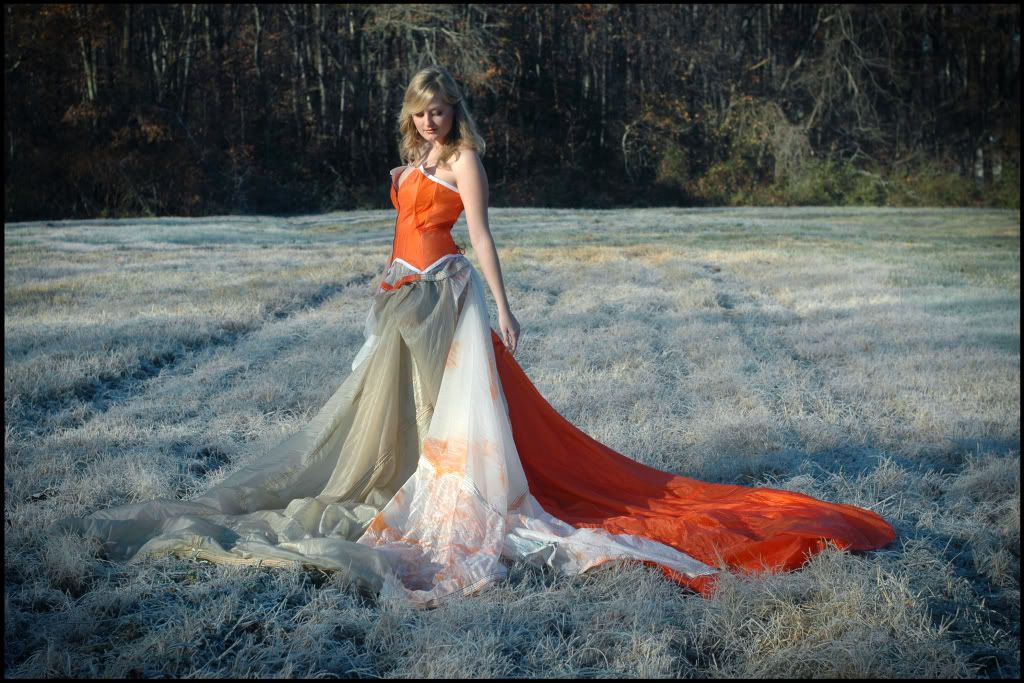 EDIT:
So yesterday we FINALLY got back out and shot the dress up. Because I desperately needed it for my portfolio. Plus it's been freakishly warm here in Virginia, so I figured WHY NOT! So here's a progression of the dress going UP!