I didn't think I would post more beef cake pot holders, but then I went and found a new-to-me print! Dang it! I simply HAD to make 'em and then, of course, I had to share 'em.
I've started naming the fellas, since we spend so much time together.
Jack
Cliff
Satchel
Rod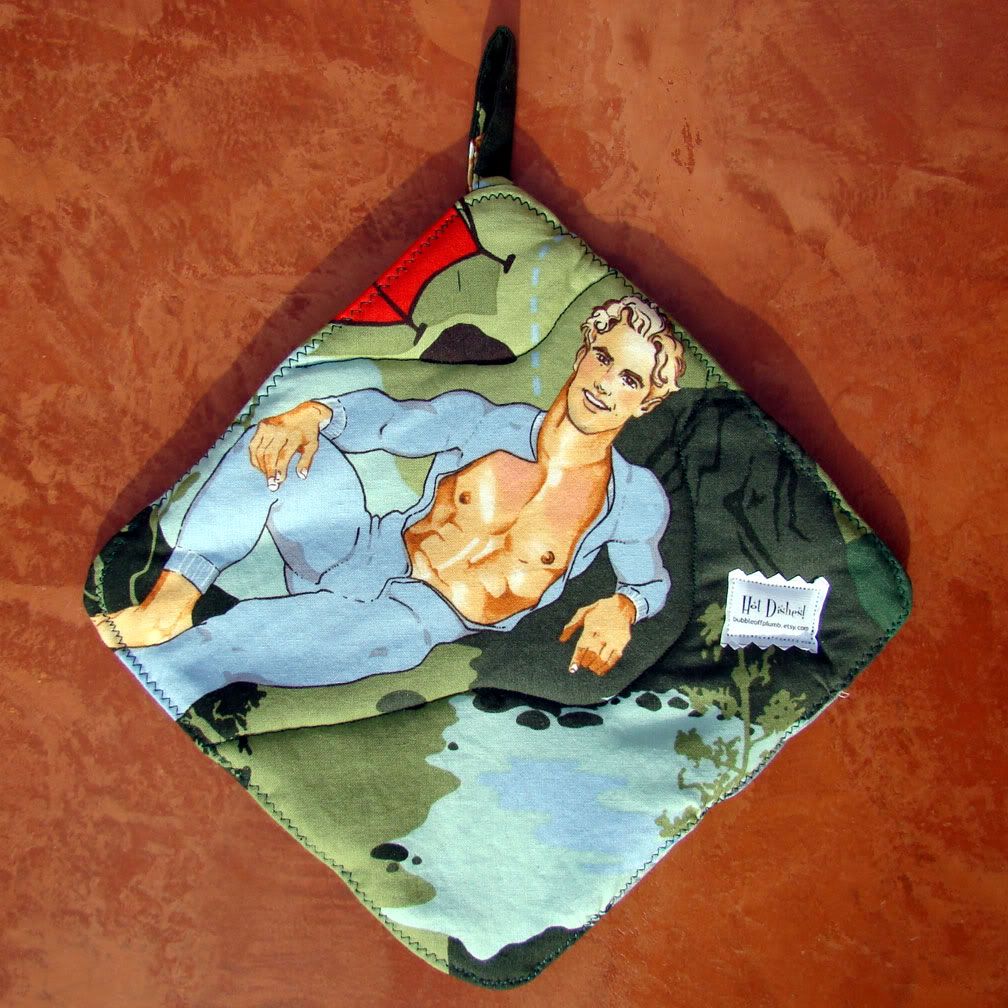 Sy
Thanks for taking a gander!