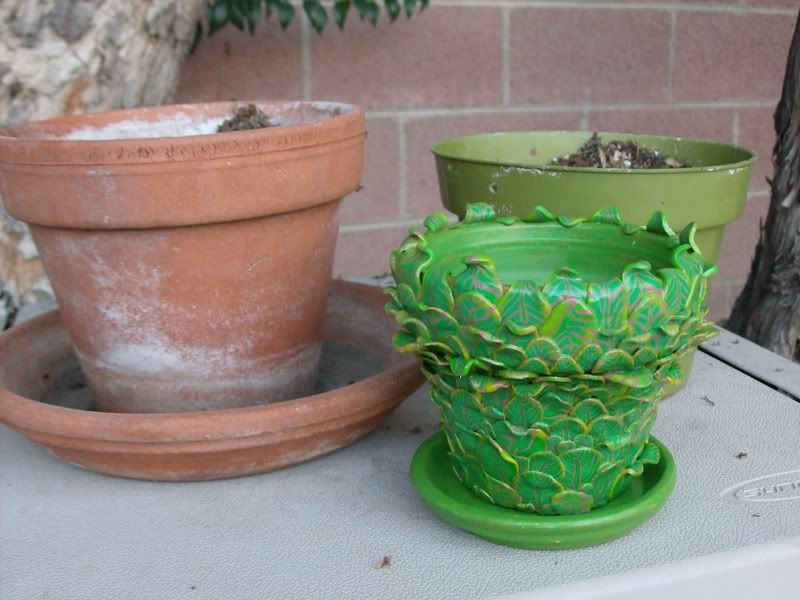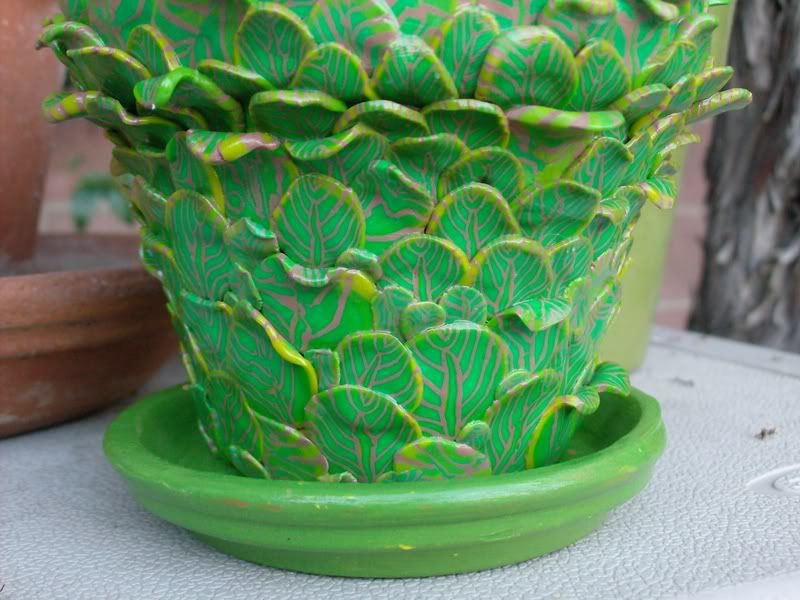 This started off as a small project. I just wanted to decorate a terra cotta pot a little bit and give away one of a few of these spider plants I seem to have blooming everywhere...
But...well...my life isn't ever that simple now is it.
Armed with my shoebox of polymer clay, a weekend at home without the inlaws, a few leaf tutorials in my brain
(I can dig them up if anyone would like)
(here's the one I followed the most, but I looked at a bunch a while ago and then just did it, so my technique was probably a mishmash of everything...
http://www.youtube.com/watch?v=86w8CRBQUdA
) and a really big razor blade that would later cut me a good one, I get to work making some leaf canes.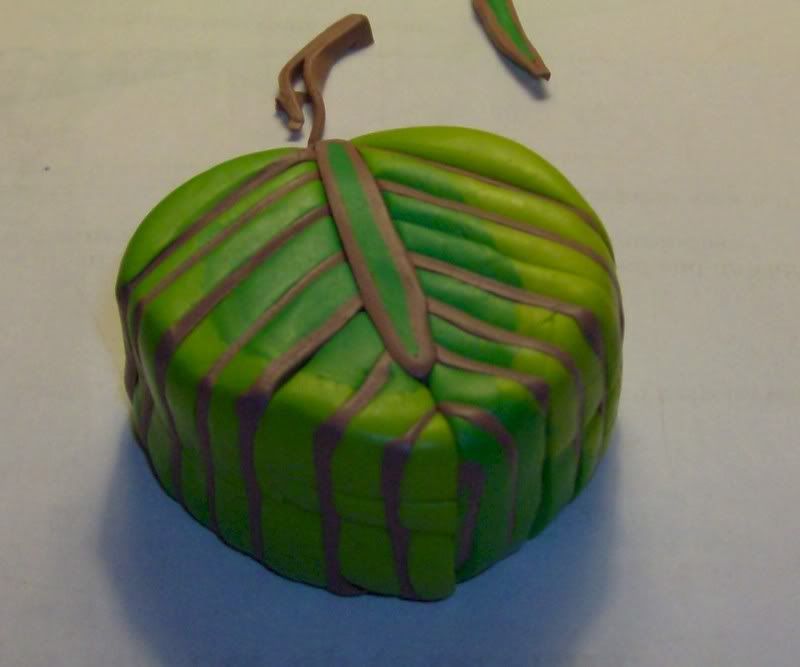 Apparently I didn't upload any of my progress shot...so right onto the action shots, aye?
In that last one the glaze was still gooping up the crevises a little bit...but it's gone now.
It took two canes made like the one shown above. That cane was probably the size of the palm of my hand wide...and maybe an inch or two long when I started. Next time I will make a little more, as I almost ran out at the end and had to really place my leaves carefully. In the very near future I want to make one with fall color leaves, and possibly one that looks a little more like feathers.