I figured some other bird enthusiasts would enjoy my halloween hat I whipped up to wear while working tomorrow. it's got a little friend on it!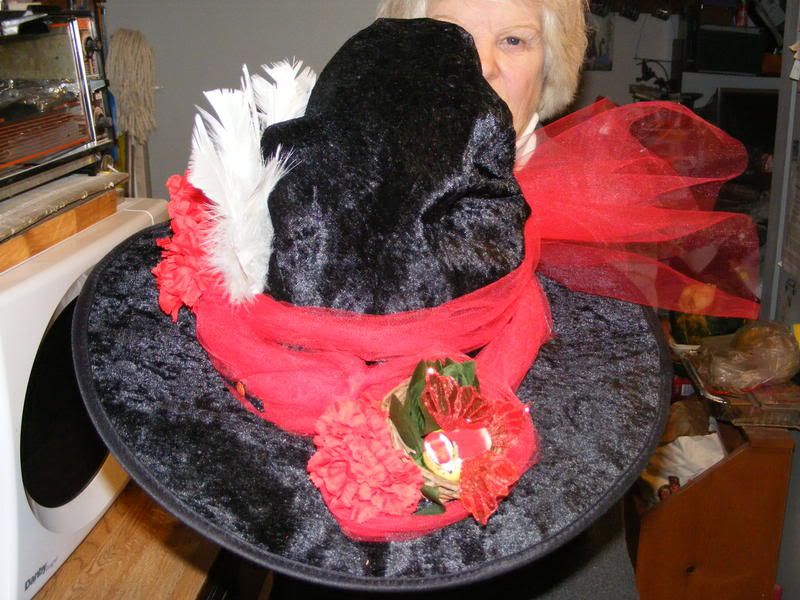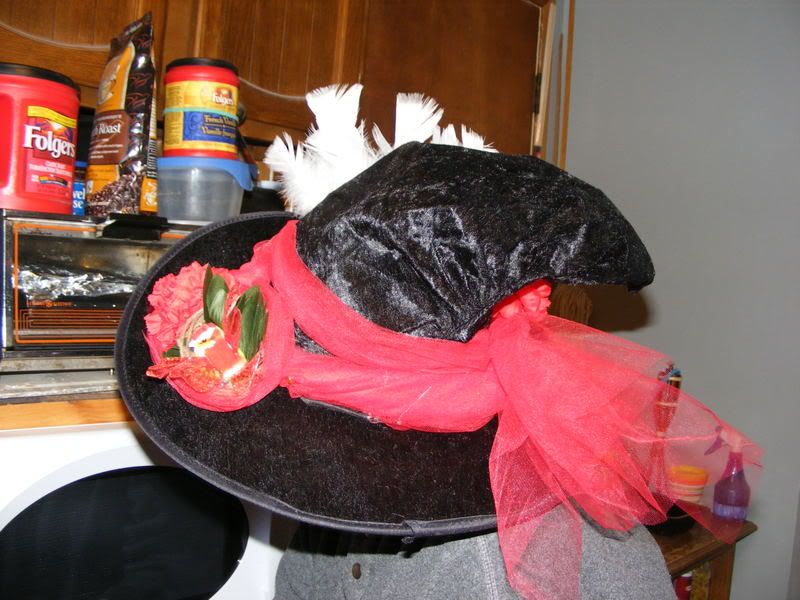 my mom is modeling the hat for me.
its a little witches hat i reconed to be more mother nature-y. can't go too all out for work becuase i need to actually be able to lift boxes and put stock out and wait on customers (retail...) so the hat is perfect. i also have a red scarf.
isnt the little birdie cute? his wings are kinda translucent and have red glitter, and although it is hard to see he has a little nest of twigs in there.