Wow. That title made no sense.
If any of you have had the misfortune to be in a hospital for an extended period of time, you may very well encounter the condescending beast called the Pain Scale.
There are many iterations of the visual for "How's your pain?" I am somewhat cynical and tend to think that it's a condescending artifice aimed at trying to quantify pain. Because the health professions are heavily evidence-based, they can't just say "Her pain improved". They have to have numbers so they can run statistical models on them. Hence, the Pain Scale. When I was in the hospital back in 2004 after brain surgery, they shoved this thing in my face many times a day. If I said something like 4, "hurts little more", they would conclude this was not so bad, and withhold drugs. But after brain surgery, all pain is relative. How is a stinking little picture with faces supposed to equal the field for a person's individual response to pain?
Anyway, so my little sister was in a car accident last week. She's not okay now, but she's getting better, and she will be okay. I knew they'd be hounding her with the Pain Scale at all hours of the day, so during the 6 hour drive up to the hospital, I embroidered a "modified" pain scale, with better words than "no hurt" "hurts little bit". Honestly, how helpful is that? It's not even proper English.
Here's mine: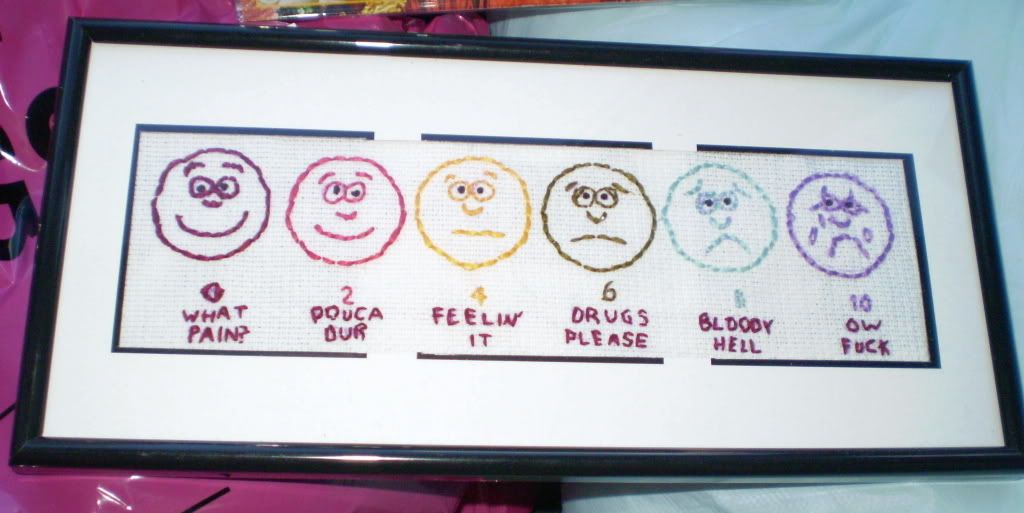 If you can't quite read my words, they say, from L to R:
What Pain? Puoca Dor (Portuguese for little pain), Feelin' it, Drugs Please, Bloody Hell, and Ow Fuck
I'm not so good at lettering, so I was really pleased with how well this turned out.
I used backstitch for most of it, with French knots for the eyes. I wish I knew how to do split stitch, since I've heard it's good for outlining. It was too tiny for chain stitch, which I also like for outlining.
Here are some action shots, with DH using the Pain Scale: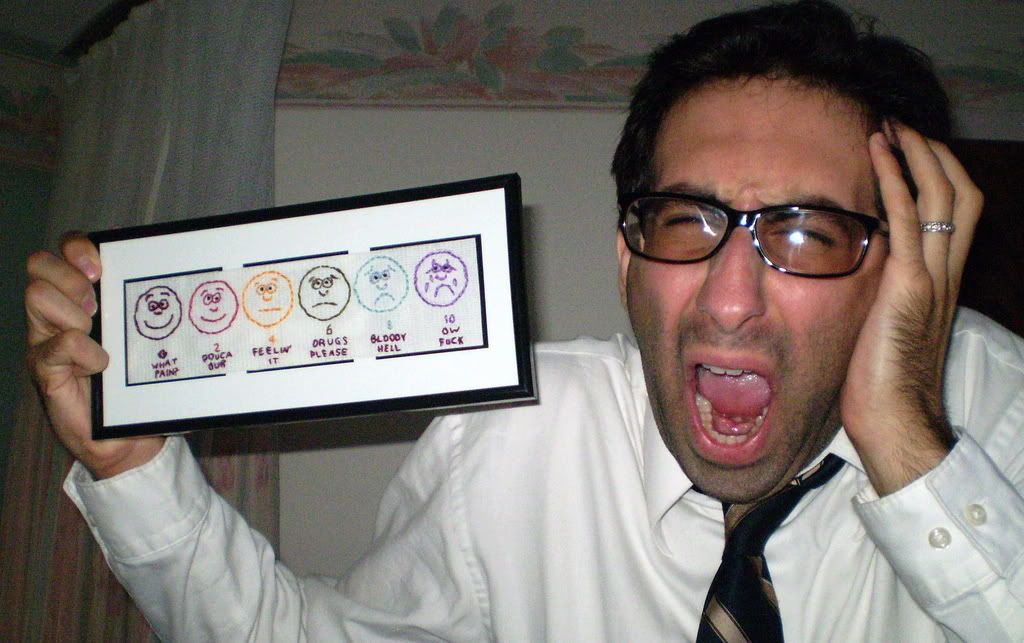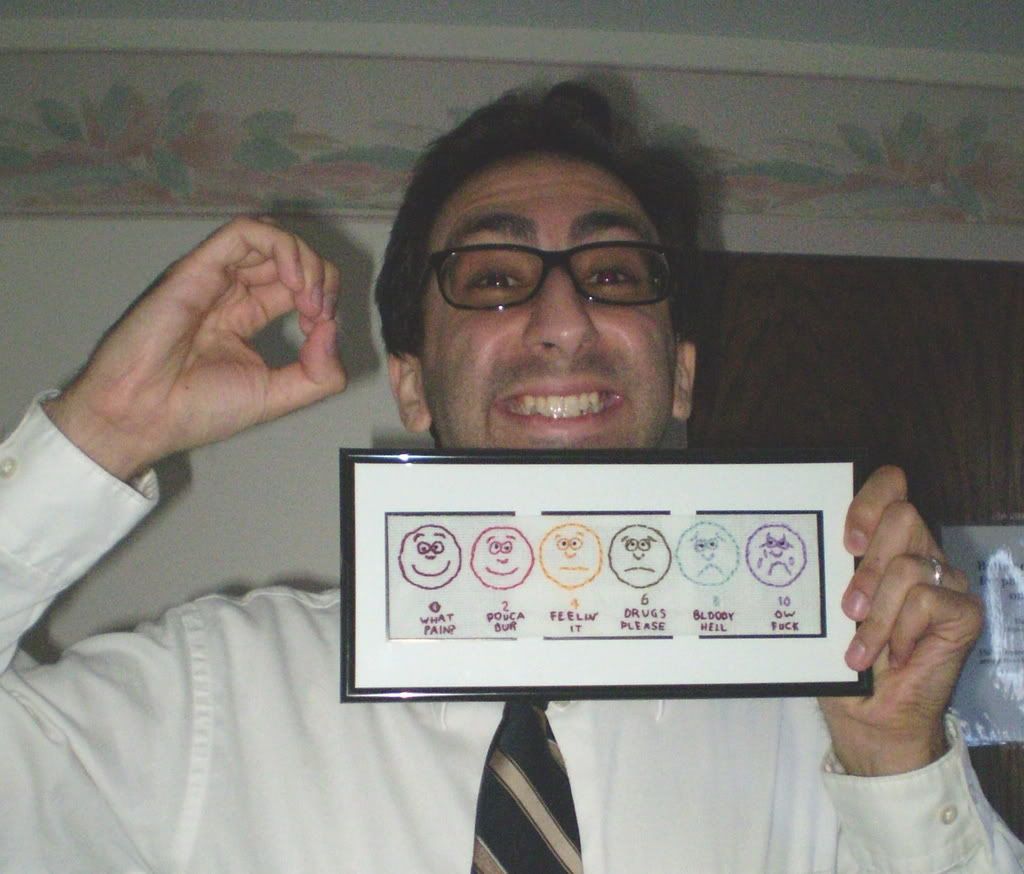 Thankfully, my sister's been about a 2 (puoco dor) all weekend, and was in much better spirits by the time we left on Sunday.