I love Laminaria, Prismatic Wall, Mountain Air & Siriously Smitten so far this week!
Happy Fibre Friday!
I spun Iridesence from a Loop batt of the same name! I love it, Black Alpaca & Firestar... so soft
approx. 187 yds 2.7 oz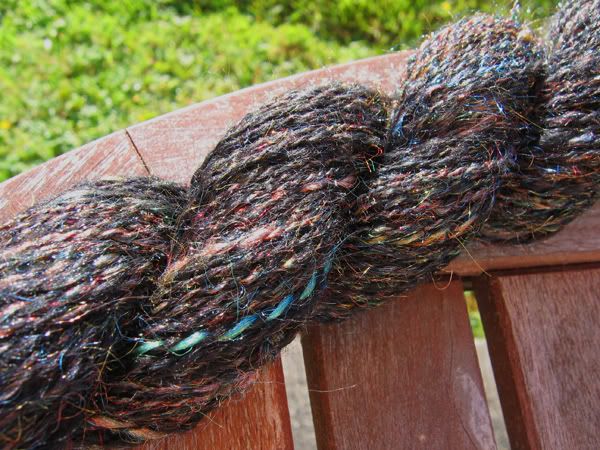 From TerraBellaSpun's Pepper Garden set of batts, I spun a single (bottom) from the first one and 2 corespun yarns from from the second. approx. 57 yds 1.05 oz, 53 yds 1.05 oz & 134 yds 1.3 oz.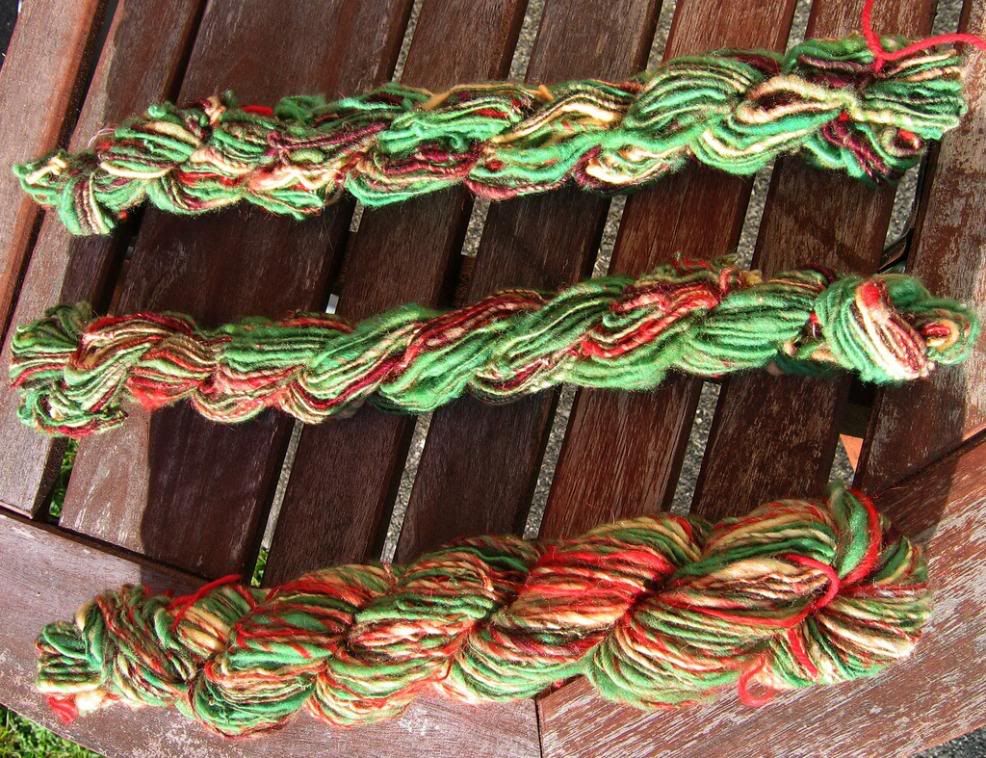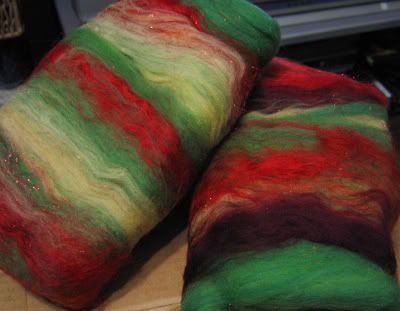 And from a hand-dyed BFL roving from Cloudlover I spun this lovely single! I love spinning with her BFL
approx 273 yds. 4.25 oz