After buying a couple books about softies I could no longer resist my urge to make some cute cute toys. I really liked the projects in Softies books, but there were some absolutely fantastic toys in Plush You. I was super inspired by the headless robot screenprinted on muslin from the second book. I can't tell you the artists name at the moment because I'm away from my book.
I himmed and hawed for a long time over what I would like to make. I began cutting out a lot of different patterns, but never got around to finishing them up. I decided that I needed to make something all my own.
So I came up with this bunch friends. I call them Hot Fruit because I'm a ridicuously big fan of Amy Sedaris' Strangers With Candy. If you know the show you probably know what I'm talking about. If you don't know the show then there's no point in explaining....my comedy skills are not near what Ms. Sedaris' are.
I created these images in Photoshop. I tweaked and combined a bunch of public domain graphics, created some screens and printed away. Although to true colour of the ink does not show well in these photos, I must say that it's stunning. I had wanted to print in brown so I combined red and green inks....and this is what I came out with. I think of it as a happy accident. I printed on unbleached muslin and stuffed with regular ole polyfill. I backed all of them with recycled fabrics.
Anyway, after that whole long story....please allow me to introduce you to my new friends:
Jerry
Noblet
Geoffrey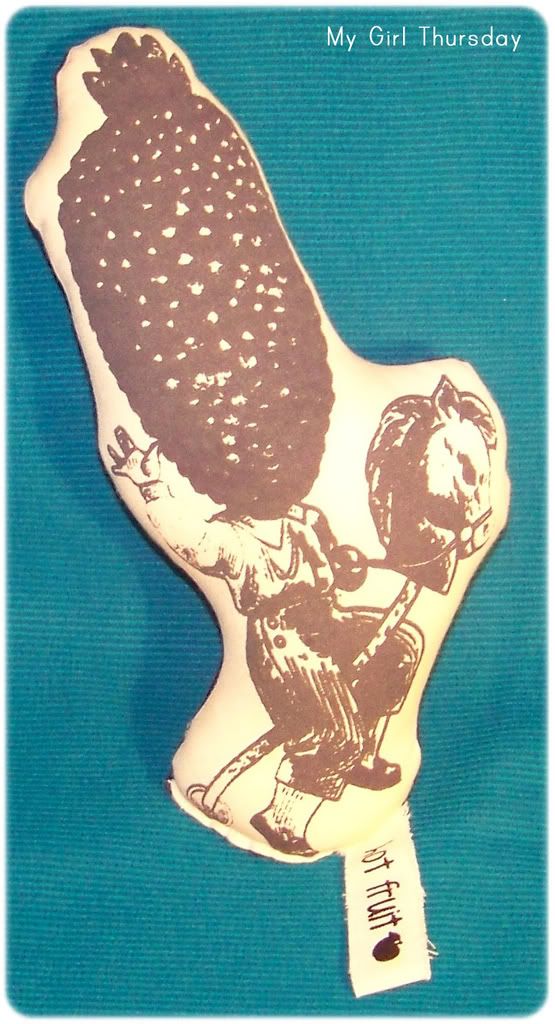 Orlando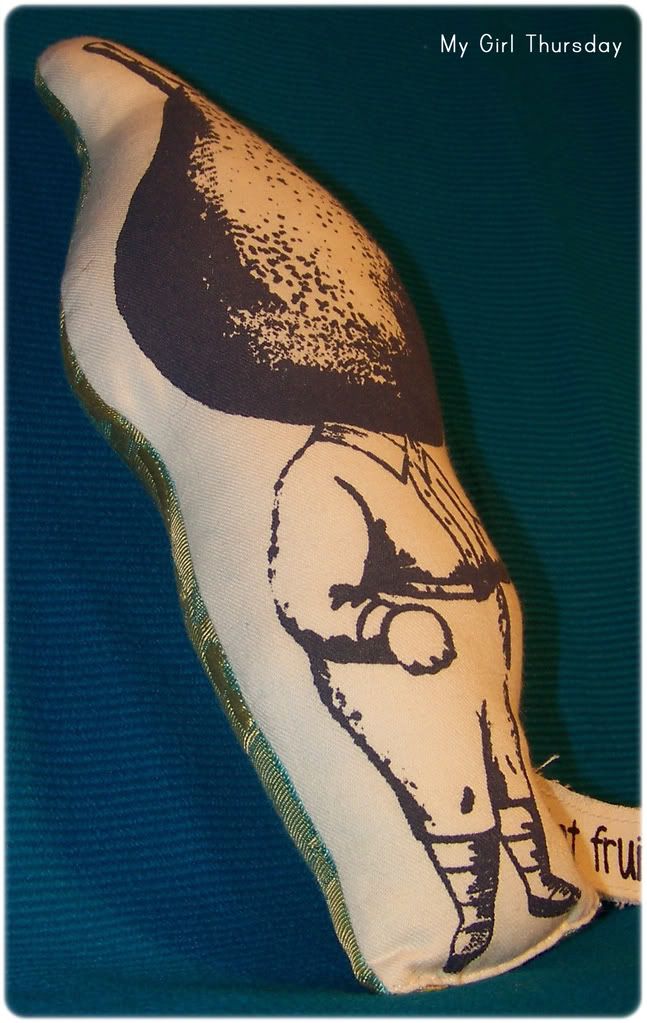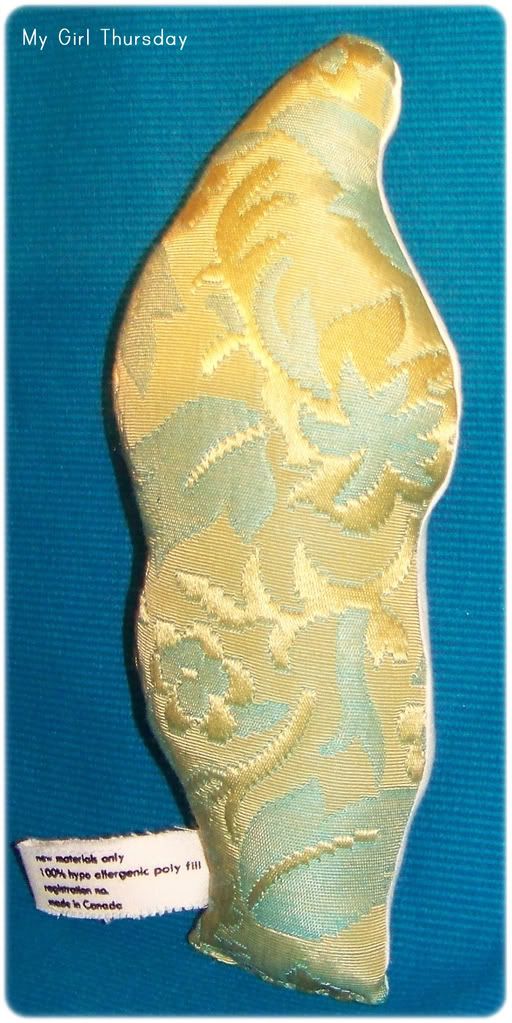 Tammy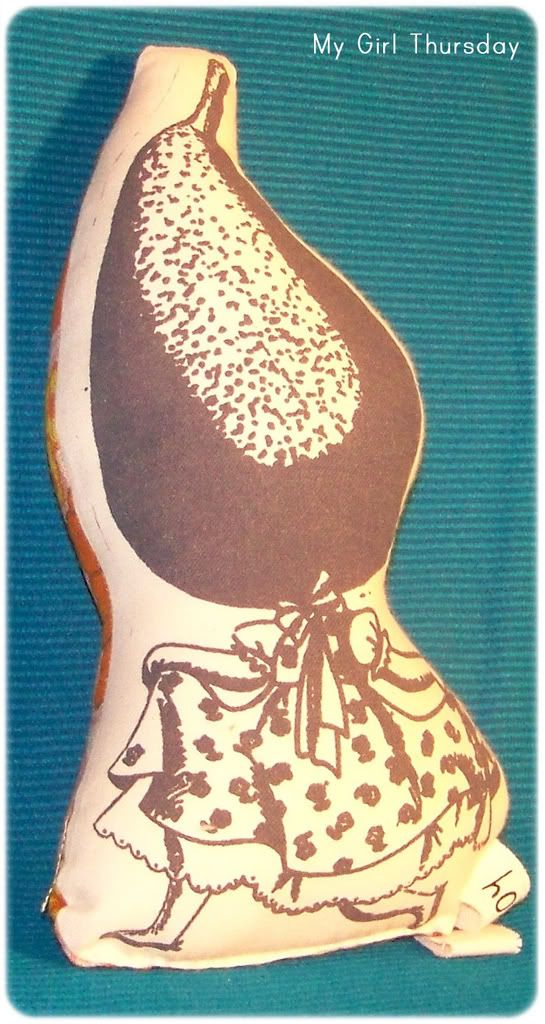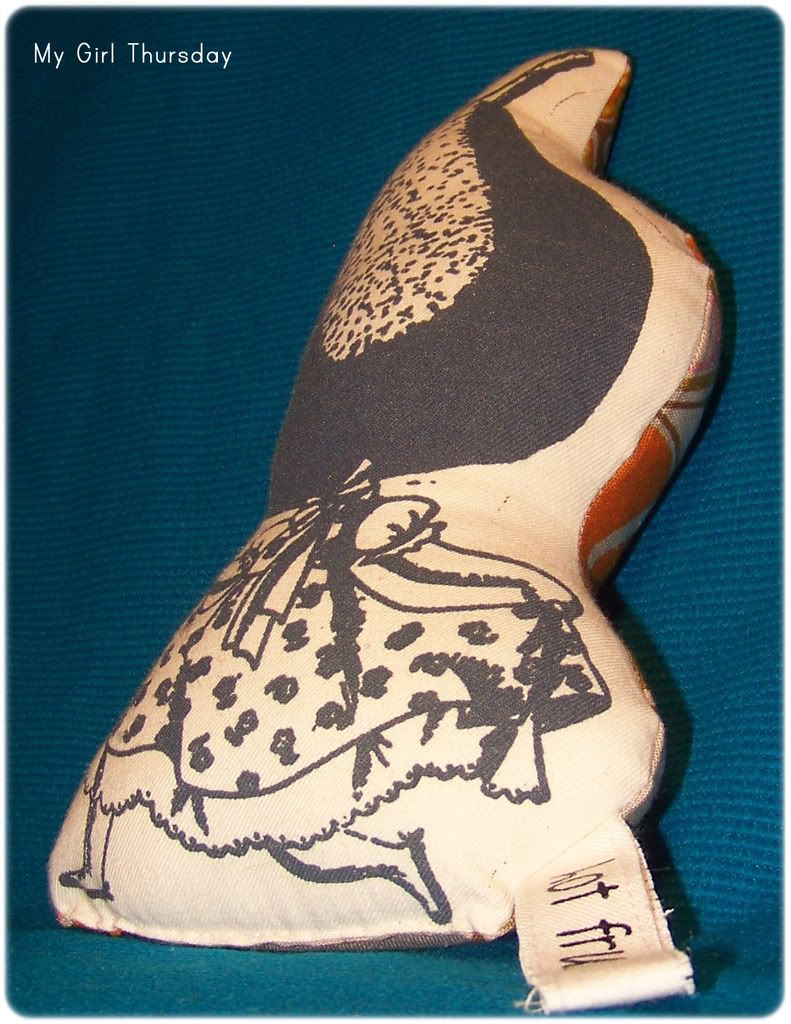 I also wanted to thank fellow Craftster Sewing Stars for her wonderful
hidden stitch tutorial
!