So two years ago my brother got an ipod for his birthday. So what does he do? Have it in his pocket so that when he runs to the car it falls out. Obviously not on purpose, but that's what happened. So he drove over his ipod and broke it. Bad for him, good for me. I decided to keep it because I would figure out something to do with it one day. Inspired by this
http://www.zieak.com/2005/08/08/nintendo-mouse/
I decided to turn it into a mouse.
So I basically tried to follow how the Nintendo mouse was made. I took out the insides of the ipod, attached the mouse button to where the ipod would click, and tried my best to make it fit. The inside of the mouse was bigger than the inside of the ipod, so I needed a way to cover the gap. I accidentally switched the buttons, so when you clicked the left button, it actually right clicked, but changing settings on the computer fixed that.
The front. That's a fake picture to make it look like the screen. I just chose a song I like and changed the words from a picture I found =]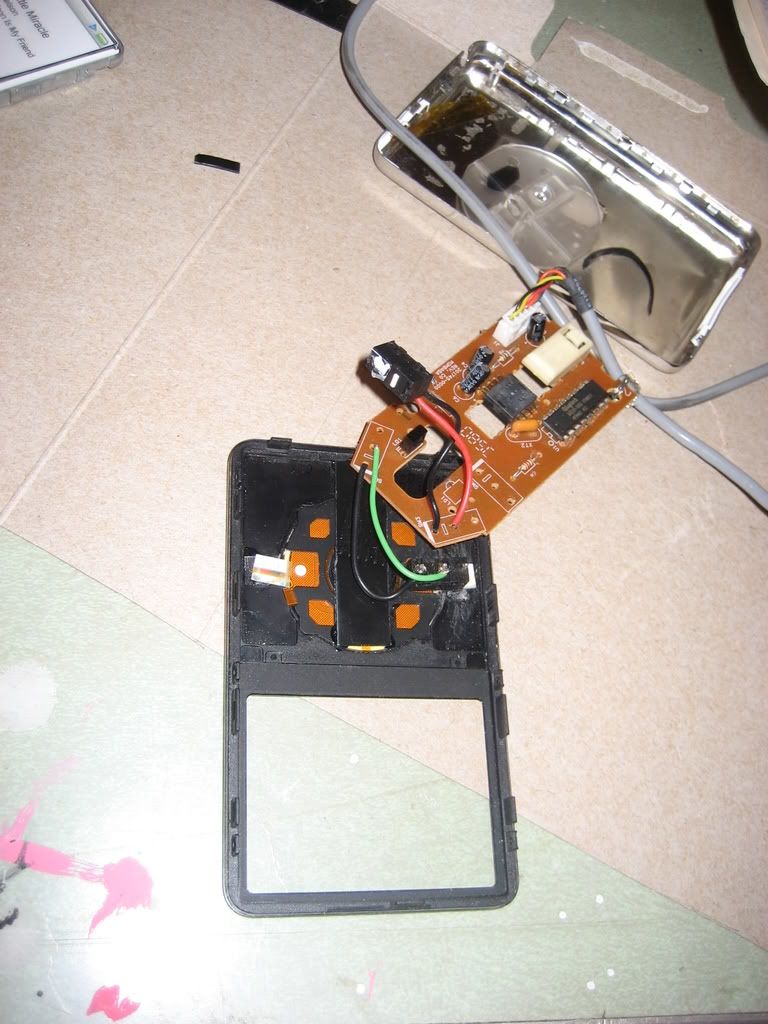 Here's in the process of making the mouse
Side view-ish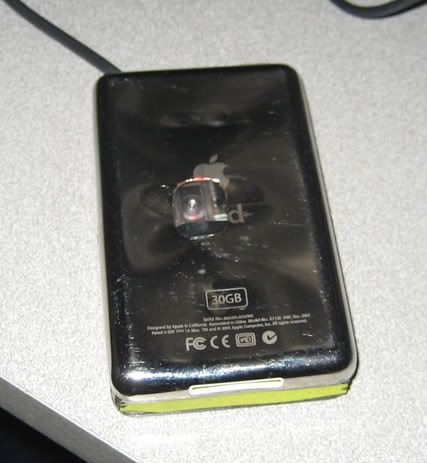 Back view with the hole cut out.
Let me know what you think! Thanks